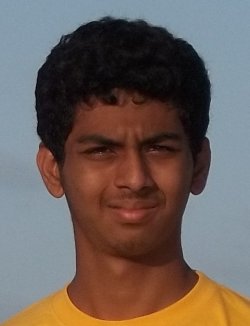 Vedhas writes:
Back when Nokia announced the 808 PureView at the MWC in February, quite a few people cried as to why Nokia made this camera beast run on Symbian despite having inked a deal with Microsoft to run Windows Phone in future. Nokia did clarify that this was because the 808 was in development for 5 years and porting it to WP would have meant that it'd have been delivered/launched even later and that the PureView technology would be used in other devices as well, but still quite a few have put off their plans of buying the 808 because it runs the 'burning platform'. A few sites which have reviewed this phone have given it a thumbs-up for everything but the OS on which it runs.

However, I say that Symbian on this beast is more of an advantage than a disadvantage. Let me start by putting in the negatives of Symbian on the 808 first, followed by the positives.

The negatives:

Symbian has fewer apps in its official app store than Android or WP or iOS
Web browsing on the default Symbian browser is not as good as the competition's
Nokia has itself acknowledged that Symbian would be supported till 2016 and its development has been outsourced to Accenture, but developers are moving to more lucrative platforms like iOS and Android.
The number of apps in the Ovi Store pales in comparison when compared to the likes of the Play Store or Apple's App Store or even the Windows Phone Marketplace. It is an hindrance to all who are used to playing games and the absence of some apps like Instagram may well be a problem for users coming from iOS or recently, Android.
Web browsing in the default browser provided in the 808 is certainly not a pleasant experience. There's stuttering seen while zooming and scrolling; and the general experience is nowhere as near that seen on other devices. However,I do think that the 808's browser is better when compared to the previous Symbian browsers. Plus I recommend that users download Opera Mobile for their 808. It provides a much better experience overall.
I've heard many people say that if the 808 shipped with WP7.5 (which was the available version at the time of the 808's launch) then it would have been better. Nokia and Microsoft would have gone to great lengths to make their flagship device a success. But then, WP7.5 is an immature platform, which lacks features like file sharing via Bluetooth, open NFC which is available with all Symbian smartphones, and not to mention the fact that WP7.5 supported only 720p HD recording and not Full HD 1080p, which is a feature that all of us would have wanted with such a large sensor. There wasn't a chance of the 808 shipping with WP7.5 as that OS only supported sensors up to 20MP which is less than half the sensor size of the 808 PureView.
The last point is sadly, totally true. The moment when Nokia announced that they were shifting to the Windows Phone platform, Symbian's development ecosystem took a turn for the worse. Most of the developers for Symbian have left to develop for more lucrative platforms like Android or iOS. However, Nokia has assured Symbian users on device updates and support till 2016, at least, so all is not lost.
And the positives, in my experience:
Symbian is as zippy on a single core as a dual core Android phone
Battery life on Symbian is much better when compared to any other existing mobile OS
Symbian supports tap to share via NFC with any compatible device without use of any external tags, etc
Symbian supports a wide variety of audio/video codecs; a feature desired by users of other platforms
Everyone who has used a Nokia 808 will agree with me that it feels as fluid and slick on a single core ARM 11 1.3 GHz processor as any dual core Android device. Web browsing in the default browser is a different story as I've mentioned earlier, but Symbian makes the most of whatever is thrown to it by Nokia because of all the software and hardware optimizations. Some people have complained about the slow Gallery loads, but I haven't experienced them personally.
Battery life on the 808 is better than on many other existing smartphones in the market at the moment. A single charge will take you through the weekend with moderate use of the device; an endurance which I haven't experienced with any other smartphone (except the Motorola RAZR MAXX, that is). But then the latter has a ridiculously large battery when compared to the 808.
Nokia's open NFC works with any other compatible NFC device without any external tags as needed in some Sony phones, also with NFC features built-in. Also, the 808 will play a video with any codec up to a resolution of 1080p.
In summary, I contend that any disadvantage in the 808 because of it running Symbian is a negligible one when compared to what advantages the use of Symbian gives. Symbian is going to be obsolete in a matter of a couple of years or so, but then there's no guarantee that by the time Symbian is in its graveyard, Nokia would have succeeded anyway with its Windows Phone strategy.
Symbian is a platform that provides for some of the industry's leading developments, like Open NFC and (great) imaging technologies, and shouldn't turn out to be a deal breaker for anyone who wants to experience some brilliant imaging and good enough functionality for daily use. In my opinion, Symbian on the 808 delivers exactly what we need on a smartphone in terms of converged functionality and usability for daily use rather than what we are made to believe is needed on a 'smartphone'.