The update pops up in 'Sw update' on your phone - there's no need to go looking in the Nokia Store again. In theory! Here are screens of the Social update for my E7. If the update doesn't show for your Belle phone yet, be patient - it's 'rolling out'....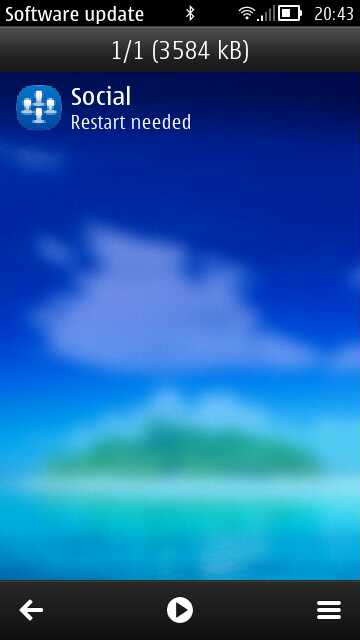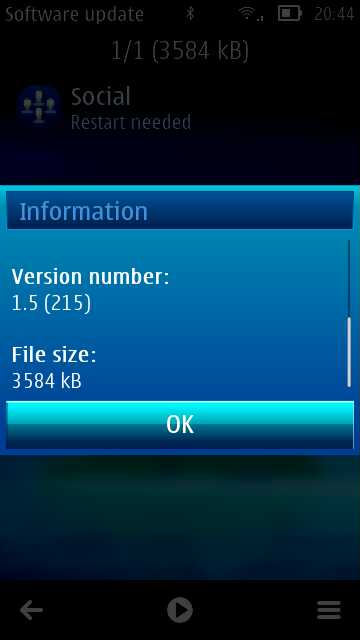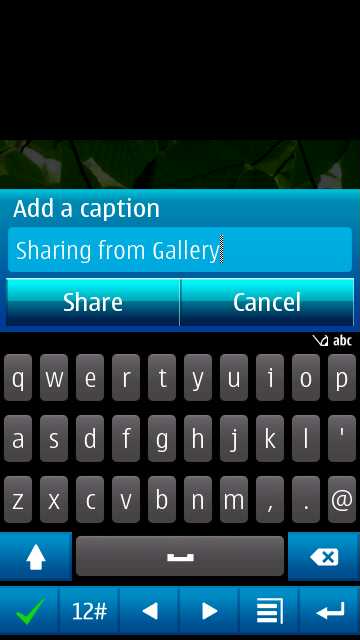 Being able to share images quickly from your phone, to both Facebook and Twitter, using the Nokia supplied tools, is a handy feature and surprisingly well implemented. Of course, a few more options and a few more networks would be nice... but then I'm never satisfied!
In the meantime, go grab the update as soon as it appears for you...