Grab a short test video (trust me, keep it short for now - see later....) and then find it in Gallery. Note that there's a Facebook icon front and centre as the way to share this media. Don't be put off by this.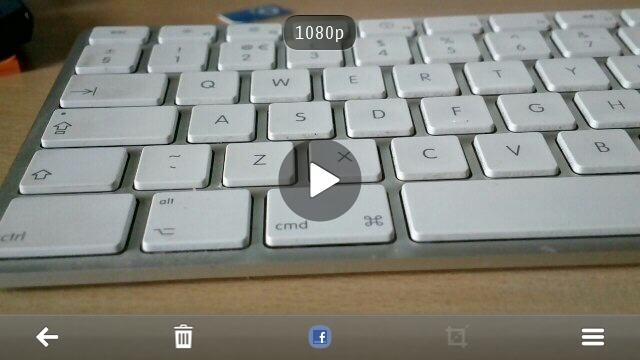 The icon is simply showing the last service you used to share something - don't worry, it'll change in a moment. In the meantime, tap on the options menu (the three lines):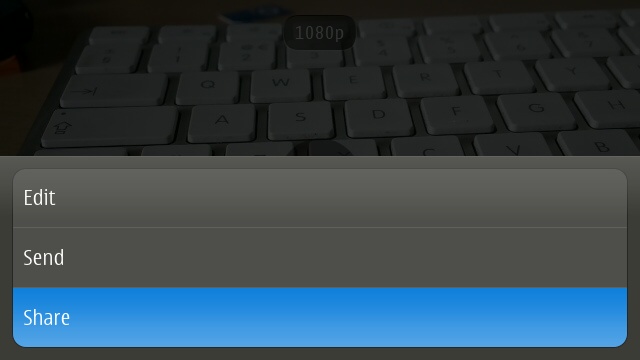 Choose 'Share' (i.e. just as if you were going to share the media via Facebook etc.) You'll see (what to you is probably) a new option, to upload to YouTube: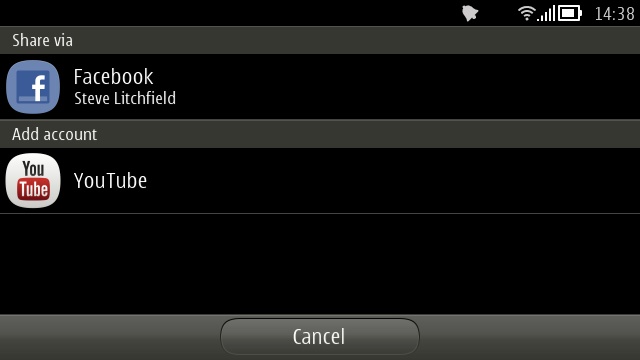 As this is the first time you've done this, there's a log-in process (subsequent uploads will be authenticated automatically):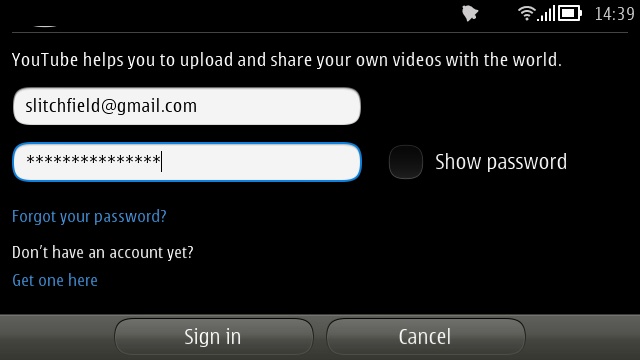 ... And then it's on to adding title and description as needed. Note that because this sharing mechanism is tightly baked into Belle FP2, the new keyboard is available to help with spelling and word-completion: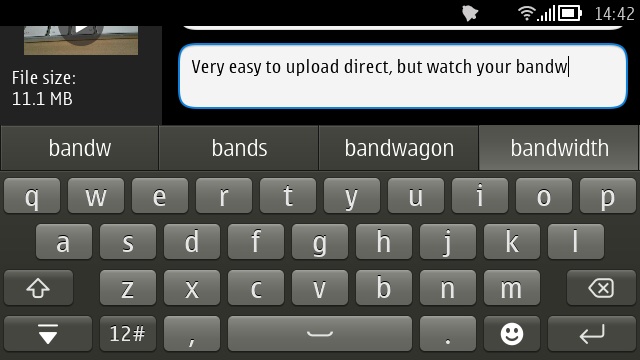 Here's a typical upload 'form', simply fill in and then tap on 'Share':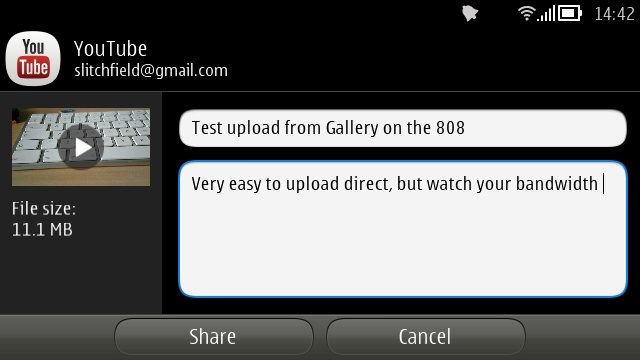 That's it!
There's no obvious way to tell how far the upload has got, but there is a 'sharing' plugin for the standard Symbian Belle notifications pane - so swipe this down and you'll see the upload meter. Tap this and there's the opportunity to cancel the upload if needed.
Once you get back to the Gallery screen, you'll see that the little YouTube icon/shortcut has displaced the Facebook one. Mind you, if you then share something to Facebook, the icon will switch again, so....!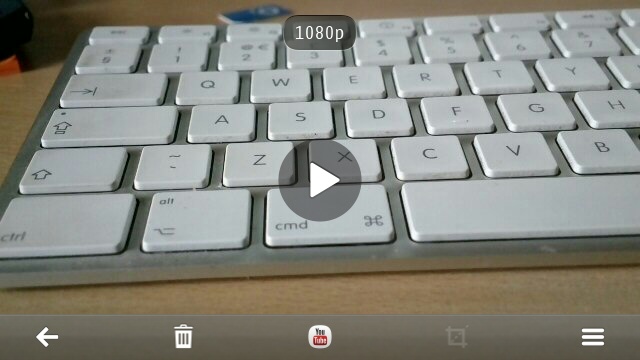 The bandwidth issue and best solution
There's an endemic problem in all this though, and it's both an obvious one and one that's common to all smartphones on all platforms. My short five second 1080p video clip, captured on the Nokia 808, was about 10MB. A real world clip, say a minute of a band performing, would run to well over 100MB. Even on a good 3.5G connection, this will take a while (tens of minutes) and will take a big chunk out of whatever data tariff you're on.
And there's no way to force the OS to only use Wi-fi for uploads. All of this is the downside of the terrific video quality and resolution we're now seeing from mobile devices, but I'd argue that it's worth going old-school in terms of specs. When you're shooting something which you know you'll want to share while mobile, pop into 'Creative' mode and downgrade the resolution to '360p'. On the 808, this also has the happy benefit that you can zoom in a lot further without losing quality - up to 12x, to get the singer's face up close or the guitarist's hands, etc.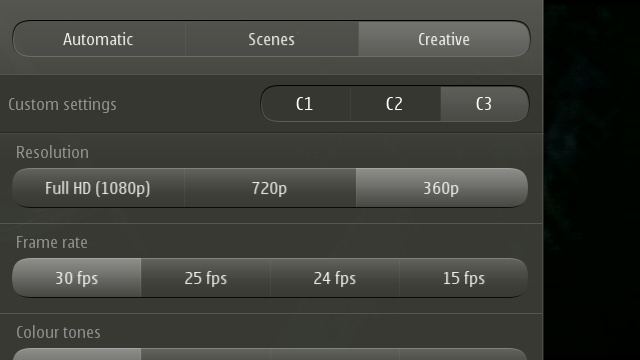 At 360p, a minute of video will be only around 16MB, which is far more practical to share from a 3.5G-connected mobile. And the people who watch your clip online will still get a decent enough experience in a typical web-hosted playback window - things will only look a bit blocky if they go full-screen on a desktop or laptop display.
Just - please - remember to switch back to 'Auto' or similar afterwards. You won't want to be still shooting at 360p for that crucial baby footage that's intended for 1080p editing on the desktop!