In fact, Gravity can also now access Google Reader, Foursquare, StatusNet and Sina Weibo (no, I hadn't heard of that one, either!), making it a great all purpose social client. I've been using Gravity now for about three years and you can either grab it from its homepage or from the Nokia Store. There's a time-limited (10 days) trial version, after which you can buy it for around £8.
The best way to illustrate its Facebook functions is to walk through some typical use.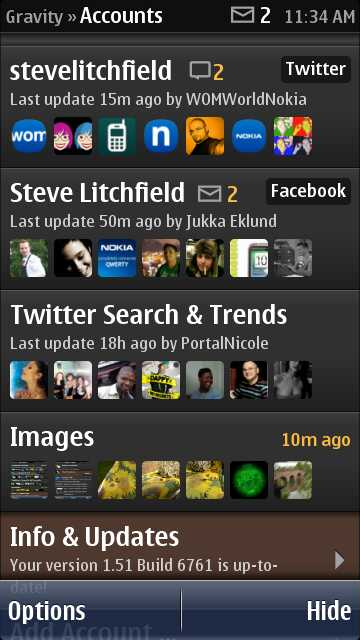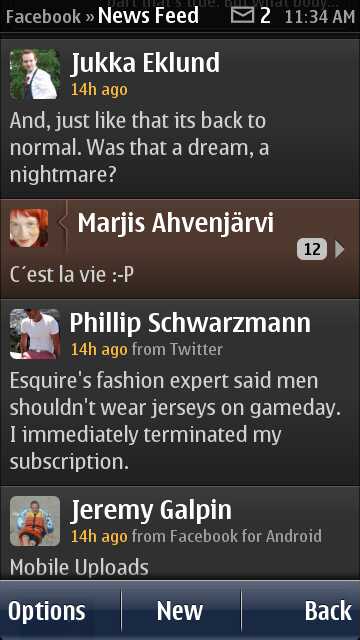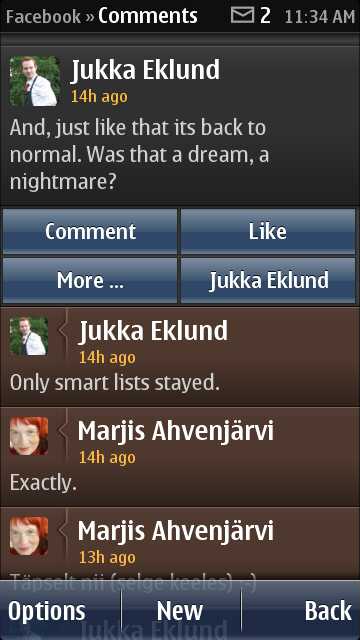 As with the Twitter functions, Facebook is presented as a set of kinetically scrolled views - I swipe left and right to switch views. Somewhat confusingly (to me, a Facebook novice), 'News feed' and 'Status updates' overlap a lot, but that's Facebook's fault and not Gravity's. From the Gravity homescreen (above, left), my Facebook account is shown inline, with thumbnails of the last few friends to have posted updates or news.
Tapping on the account brings up the main Facebook news feed (above, middle), along with the first comment on each post (if there are any). A little flag beside a comment shows if there are extra comments and tapping on this then brings up just the comments on this update. And, like anything in Gravity, everything's context-sensitive - tapping on a post allows me to comment myself (above, right), tapping on a comment allows you to 'like' it, and so on. All very smooth.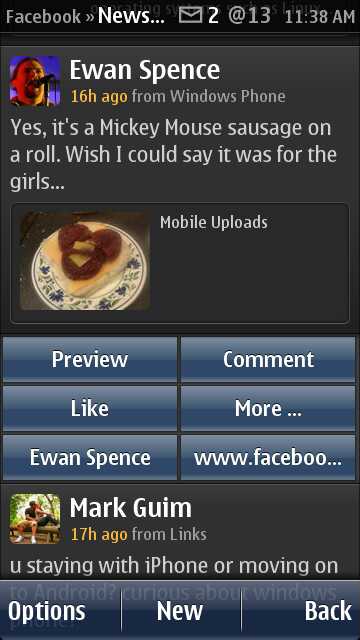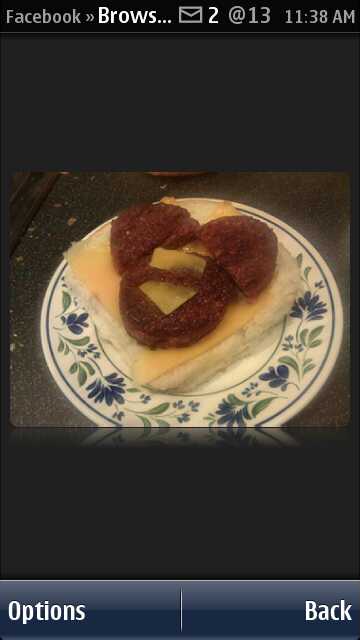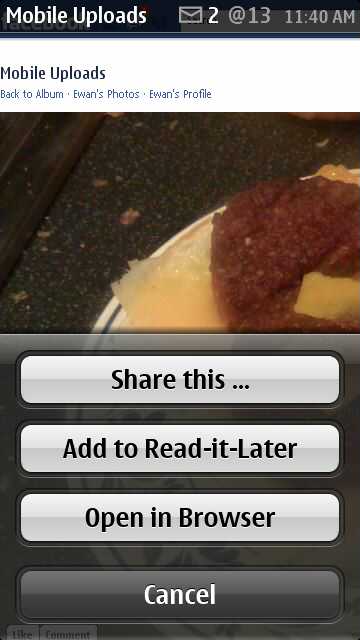 Readers of my previous piece will know that I do like the ability to view a friend's photos, to get an insight into their life (and, in this case, mind). Although there's no specific way in Gravity to just view a friend's photos (i.e. browse an album), when a photo is posted it can be previewed in Gravity, commented on and liked. Tapping on the 'www' option opens the photo in my smartphone's web browser and gives extra options, including adding the item to the popular 'Read-it-Later' service.
By tapping on the friend's name in the appropriate button (e.g. above, left), I can bring up just that person's updates, photos and all (below, left):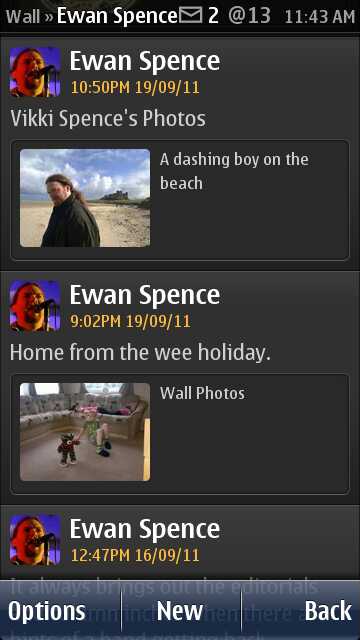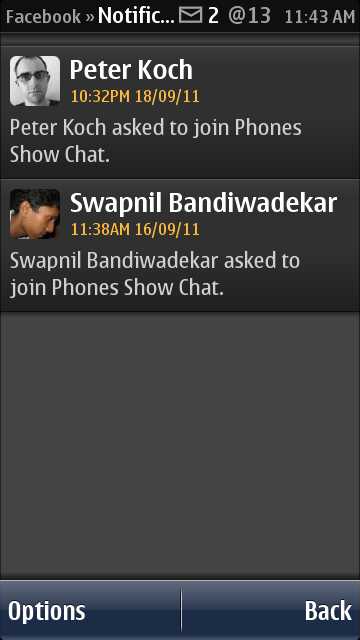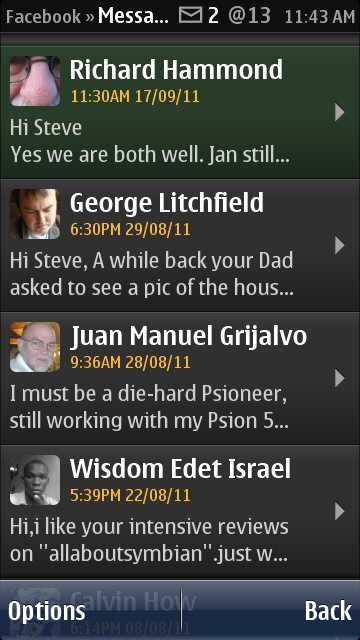 So it's thus possible to keep up to date with illustrations from a friend's life, even if I can't step through, picture by picture. Swiping left or right from the main News feed view brings up other views, including Facebook 'Notifications' and private Facebook messages. The latter can be replied to within Gravity and the experience is very smooth and efficient, better than in some of the dedicated Facebook clients.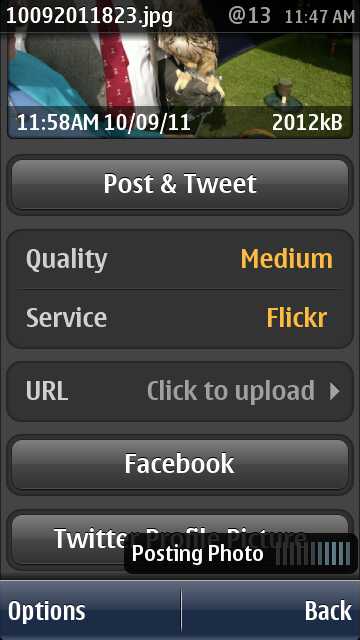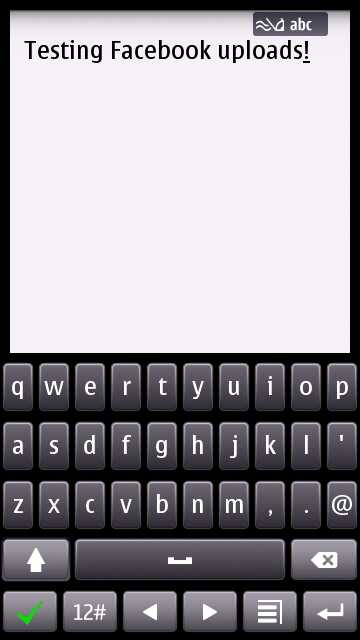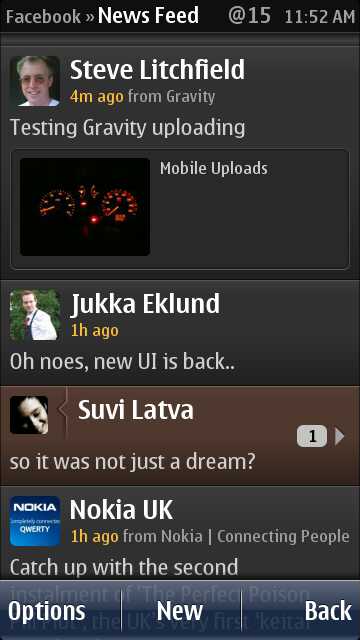 An area where Gravity is particularly good is uploading photos. Uploading to Twitter has sometimes been problematic, not least because the service is text only and third party services have to be employed for the upload and posting. Not such problems exist for Facebook, which has had photo uploading since the very earliest days. Which means that uploading photos to Facebook is foolproof and very reliable. On the downside, Facebook also resizes whatever you upload to 'web resolution' - make a mental note to never use Facebook for long term archiving of photos!
Uploading photos in Gravity is as simple as tapping on 'Images' on its homescreen and picking an image thumbnail. One caveat here is that, to keep loading time down, Gravity only presents the last 100 or so images by date - though in fairness, the chances are extremely high that the one I want to share will have just been captured. I can then upload to Twitter (a tutorial for another day, given the multifarious options) or to Facebook with a simple tap. There's the chance to enter a caption using the normal keyboard, and then the upload starts. Gravity does some resizing beforehand, though I suspect Facebook takes the resolution down even further. Sadly.
From my earlier Facebook roundup, the functional areas I looked at were as listed below; here's how I'd rate Gravity:
Interface, speed, cosmetics, stability. Superb, very smooth and fluid, and with a choice of OLED friendly or traditional black on white themes, and a choice of fonts. Updated regularly too, with extra bells and whistles.
Status messages/news feed. Very smooth again, commenting and liking is easy.
Facebook email. Handled in the same way, as a scrolling pane with context-sensitive options. Works well.
Photo browsing. This is limited in comparison to the likes of fMobi and Facial - but for ad-hoc "oh, look, there's a new pic from Bob" use then Gravity is adequate.
Media sharing/upload. Super, it's only a couple of taps to share an image. Shame about the Facebook resolution limitations, but that's not Gravity's fault.
Other features (Groups, Tags, etc.) There are no extras with Gravity. Facebook keeps piling on the features, month by month, and it's starting to really annoy me. Rather splendidly, Gravity plucks the wheat from the chaff and you're spared Facebook's inane privacy, grouping and sharing covolutions.
Scoring Gravity against the other clients is tricky. I'd perhaps put it in the middle of the pack, at around 72%, for Facebook use. What sets Gravity apart, obviously, is that it's even better for Twitter and that it handles many other services too. So if your online social life spans several of these, Gravity is almost a no-brainer, despite the price. Try the trial version if you're not sure.
Steve Litchfield, All About Symbian, 22 September 2011