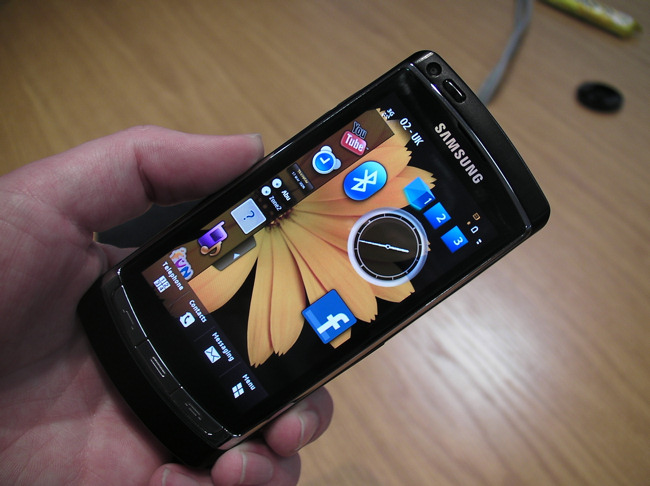 The i8910 HD is Samsung's first S60 5th Edition phone and its headline specification is HD recording and playback. Orange are also highlighting the 8GB of internal memory and 3.7" touchscreen.
Orange is referring to the phone as the Samsung i8910 HD, presumably to avoid confusion with the Samsung Omnia (a Windows Mobile device), which it is still selling. In some markets, and possibly on other UK operators the phone will be referred to as the Samsung Omnia HD.
We'll be bringing you some detailed coverage of the Omnia HD / i8910 HD shortly, but for the time being, check out our earlier coverage, including our in-depth preview of this technology-leading handset.
See Also
Samsung i8910 HD Preview:
In part 1 of the preview we cover the Omnia HD's hardware and general design.
In part 2 of the preview we cover the multimedia elements of the Omnia HD, including the camera and HD video recording.
In part 3 of preview we cover GPS, Web, TouchWiz, other software, S60 integration and draw overall conclusions.
and
Steve's first impressions of the Omnia HD
Samsung Omnia HD photo gallery from MWC
Samsung Omnia HD news announcement