Review:
Proporta Twisted System
Score:
72%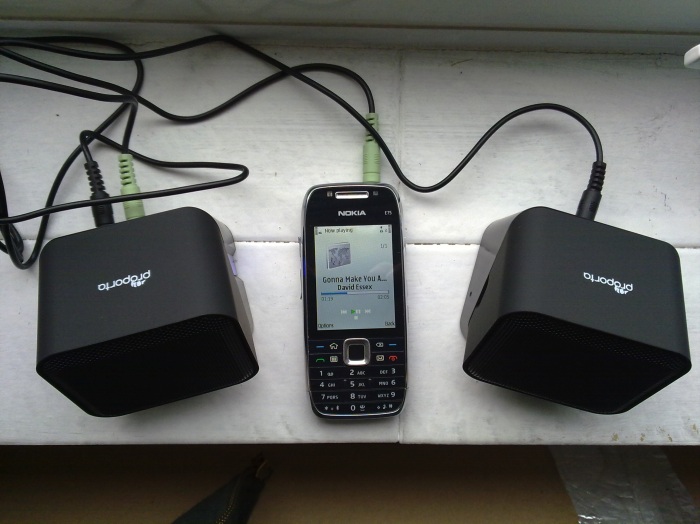 Arriving in a plain white box, the Proporta Twisted System is essentially just a pair of powered speakers, designed to take input from a 3.5mm audio source (cable supplied) and amplify the signal in stereo at 'a total peak power of 10 Watts', or 5 Watts RMS. The use case is for when you're mobile, such as in a hotel room, and wish to hear your music or podcasts on something of higher volume and quality than your phone's (or laptop's) tinny built-in speakers.
It's an admirable aim, but there's an obvious tradeoff. Quality speakers are necessarily large and heavy, due to the speaker and magnet sizes involved. And there's usually a heavy amplifier involved as well. Here we have a mobile compromise: two smallish cubes that pack into a corner of your briefcase and yet which give you decent sounds when needed. As you might expect with such relatively low power output and speaker size, we're not talking about a massive bass response here - but in terms of mid and high frequencies the Proporta Twisted System performed rather well.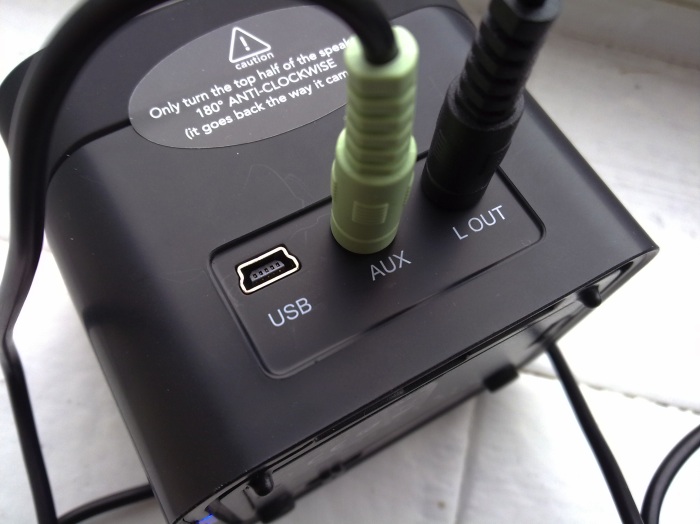 The 'Twisted' bit refers to the way the top half of each speaker can be twisted round by 180° to face outwards - in such a way, you can create a pair of speakers that face you and generate the best possible sound. Power for the speakers is either from a set of three 'AAA' cells in the base of the left hand box or (innovatively) via a miniUSB port, though it's left to you to source this. A common way would be to use your PDA or phone's miniUSB data cable, connected to a USB port on your laptop. Or perhaps connected to a Proporta mobile charger. Or even to the mains via a 240V-to-USB adapter.
Taken as a whole, in conjunction with the pretty decent sound quality, there's a lot to recommend the Proporta Twisted System, though I'd like to flag up a few caveats:
The volume produced is only just good enough. I was happy with it, for easy listening music or podcasts, with both the main volume control on max and my smartphone's audio out on 80%, but for really quiet music or noisier households or people who like heavy rock, I can see that the speakers might not be loud enough. Mind you, for 5W RMS, the result is quite fair.

The right hand speaker rattled horribly until I removed the plastic cover in its base. The cavity here is supposedly for storing spare AAA cells, but with this empty, I found that removing the cover also removed the rattle. Thankfully!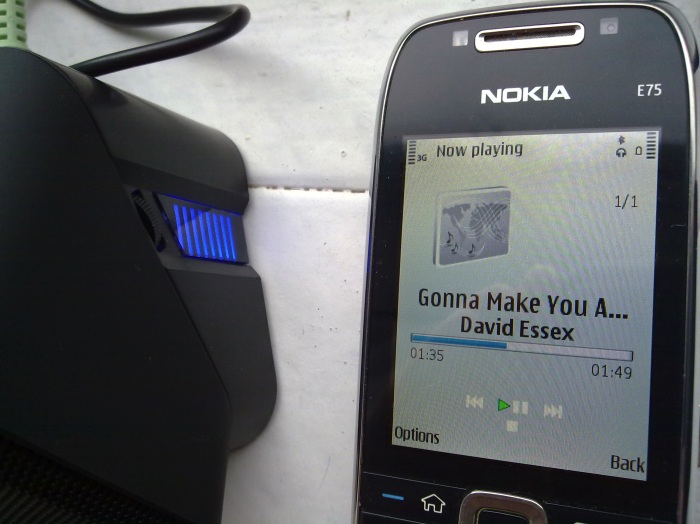 Overall, I was happy with this solution. £25 is about right too, I'd say - you can buy cheaper portable speakers, but having the miniUSB power option adds an extra dimension of flexibility.
Steve Litchfield
Link: Proporta Product page.
Reviewed by Steve Litchfield at