Review:
Panasonic X800
Score:
80%
After going through an
amazing
amount of hassle to get one, Thomas Boys has a close look at Panasonic's 2nd Series 60 offering and asks, is it any good?
Nokia seems to have a distinct aversion to clamshell phones - the total number they have made over the years can probably be counted on your fingers. No-one is really sure why this is - perhaps the lead designer was bitten by one when he was little and has developed an irrational phobia. Whatever the reason, this has left a gap in the market that other manufacturers are beginning to exploit.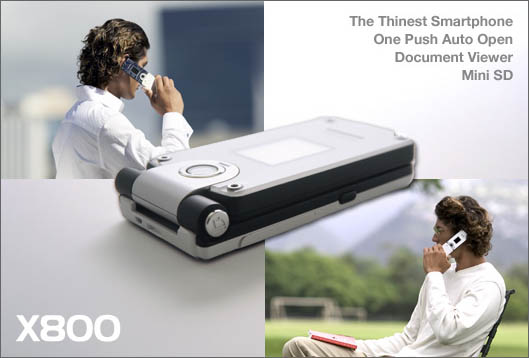 One such manufacturer is Panasonic. Not particularly well established outside of Asia, they have made a name for themselves with the X700. A pretty decent smartphone but not a particularly eye-catching one.The X800 on the other hand, has had a complete revamp. With a nice range of replaceable covers and a very small physical footprint, it actually comes close to rivalling the Motorola V3 in size:
| | | | |
| --- | --- | --- | --- |
| (in mm) | Length | Width | Thickness |
| Panasonic X800 | 100 | 48 | 17.2 |
| Motorola V3 | 98 | 54 | 13.9 |
| Nokia 6260 | 102 | 49 | 23 |

With a weight of just 99g, this is one phone that won't tear a hole in your pocket.


On the side of the phone is an auto open button which makes things so much easier when answering an incoming call - one touch and the call is answered as the flip opens. This can be disabled if necessary but personally I found it to be a real time and hassle saver. It also looks very impressive as well.

Continuing with the outside, the flip has a small square LCD screen built in. This is used mainly as a status display (battery, signal strength, Bluetooth, IrDA, network) but can also display an analogue clock as well. One odd feature is that this screen has a power saver - meaning that if the phone is left unused for a little while then the screen switches off. This can mean that if you look at the phone when it is saving power, you have no idea whether the phone is switched on or not.

Open the phone and you are greeted with two pleasant surprises. The first of which is a keypad with (gasp) a normal layout and decent sized keys. The other is a top notch display. Now, I've asked 3 different people and checked on www.symbian.com and confirmed it just to have a 65k LCD screen but it just seems so much brighter and clearer than those found on the Sendo X, Nokia 3230 and SPV C500. It also seems to be quite tough as well - I've had it for a good couple of months now and I've yet to see a single scratch. The screen surface does smear easily - anyone that has seen a black iPod in an Apple shop or used a PSP will know exactly what I'm talking about - it's a fingerprint magnet.

Beauty is only skin deep and if the electronics inside are no good then the smallest form factor in the world won't help. Fortunately, the X800 does a good job here as well. Possibly one of the first Series 60 phones to support Mini-SD (a 16MB card is included in the box), the phone sports 16MB of on-board storage, 8.5MB of RAM and a 104Mhz ARM processor.

There is a really nice software bundle on the phone - the usual converters, text editors and stuff, two good games (Micro Golf and Balloon-Headed Boy) and a full version of QuickOffice that actually works for editing. Amazing. The phone also has a built-in set of Bluetooth printer drivers and an on-device photo editor. All in all, business users will really like this phone.

Media users, on the other hand, will not. It has the bog standard Real Player installed but all the third party music players (including the big names like OggPlay and UltraMP3) all tend to crash. The last time I saw SmartMovie struggle this much was on my Sendo X and this phone has twice the on-board RAM.... The camera is nothing spectacular either, being just standard VGA. It's good enough for adding photos to contacts but for anything else it's sadly lacking. The camcorder function is dreadful as well.

Overall though, the X800 is one one of the best business smartphones I've used - it could be a good alternative for people that don't have the cash to splash out on an E-Series. QuickOffice and Mini-SD support is also a bonus. The fact that it fails spectacularly when given any media-related task is the main negative point.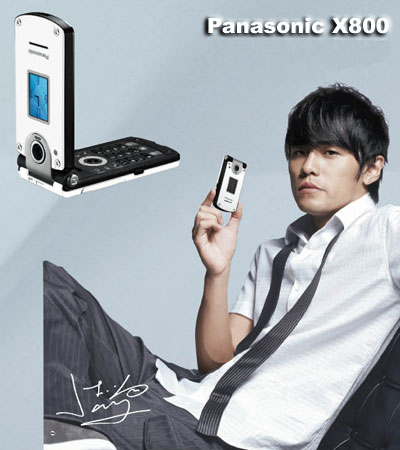 Reviewed by at