Review:
Nokia MD-7W Bluetooth speakers
Score:
86%
Guest writer Nick Anstee takes a look at Nokia's latest pair of Bluetooth accessories....
It's What Hifi Has Become!

Being both a gadget freak and music lover and having recently purchased a set of Nokia Stereo Bluetooth Headphones BH-503 and being suitably impressed, I was keen to try Nokia's compact stereo Bluetooth speakers (MD-7W) to see what they would offer.

The Nokia MD-7W Bluetooth speakers come with a compact carry sleeve, Nokia charger, 3.5mm connection lead and a set of batteries, giving the
user options with respect to connection type and power source. I opted for the wire-free option of good old fashioned AA batteries and connection via Stereo Bluetooth A2DP to my new Nokia N96.

I paired the speakers to my Nokia N96, thereafter connections take place automatically, and I fired them up half expecting them to emit a harsh,
tinny noise as a poor excuse for music. I was astonished and pleasantly surprised at the rich, clear room filling sound that they produced. OK,
they don't have earth shattering bass and are not the last word in detailed music retrieval but they make for a very pleasant listen, even next to a
high end Hifi system. There is another button for stereo widening but I preferred this switched off.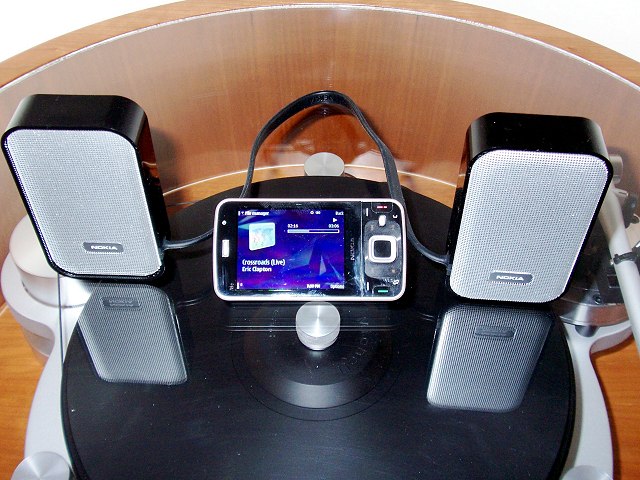 The MD-7W were also particularly good with voices, listening to Steve's and Rafe's dulcet tones on the latest AAS podcast, from the comfort on my
sofa, while the speakers were on the mantlepiece across the other side of the room was a weird experience, the same was also true for Reuters
Video news downloads.

When not in use, one speaker has a concave grille and the other a convex grille so that they snap together magnetically and pop into the carry
case.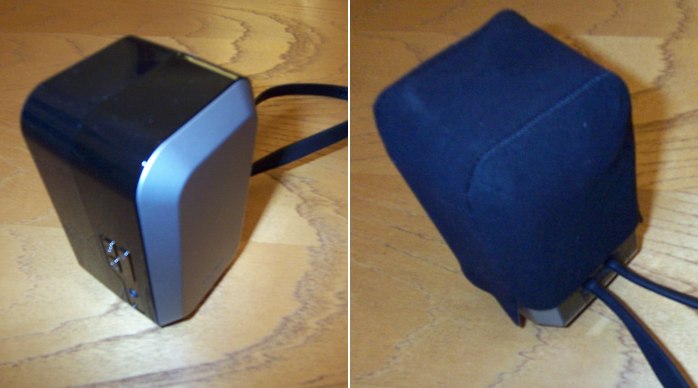 All in all, a superb hassle-free accessory from Nokia and definitely a worthwhile puchase.
Nick Anstee, All About Symbian, 12 Sep 2008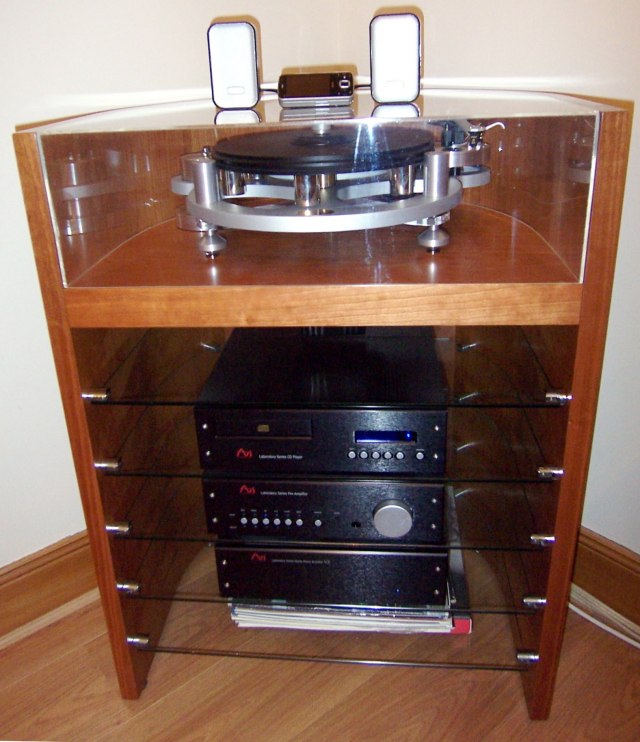 Reviewed by Steve Litchfield at