Review:
Handy Taskman
Score:
84%
Attila Katona (now a fully fledged AAS staff writer - well almost!) had his conscience pricked by our recent mentions of Handy Taskman in news comments and er.... remembered that he was supposed to fire in this review ages ago! No worries, Attila, and good to have you onboard!
Buy Link | Download / Information Link
Many of Epocware's 'Handy' applications prove to be really handy (hehe), but Handy Taskman is the most useful by far on my RAM-limited E70. This phone is well known for being on the slow side, especially if you have more than a few dozen games and utilities installed on it. Opening applications has always been a pain, it sometimes took 2-3 minutes(!) to open up the Installed Applications folder for the first time, despite my ongoing efforts to keep the number of icons in the folder as low as possible by creating a bunch of folders for grouping programs thematically.
Finding applications was never easy, since the active standby screen's list on the E70 can have only 5 shortcuts, which can effectively be increased to 9 (with the two soft keys and Inbox/Calendar under the 5 icons), but that is still too low to provide quick access to all the features I tend to use. Scrolling through screens and screens of icons, looking for the one I need is far from user friendly but, more annoyingly, is a really slow procedure.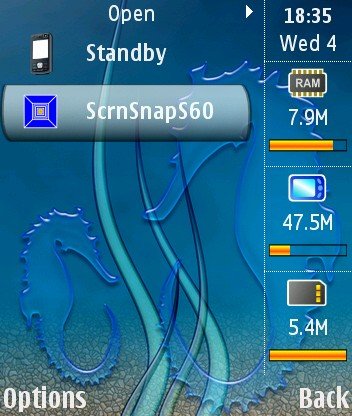 Handy Taskman is a perfect cure for the majority of these irritating snags. Its main features are
- to provide a simple list of running applications, plus the ability to close, kill and switch between them

- to give some basic information about the phone's RAM, C: and E: drive

- to keep a quick list of the last 20 used applications; to start any of these

- to provide a text based quick search for installed applications: i.e. starting to type filters the full list of applications to the ones which include the text you typed so far, anywhere(!) in the name of the application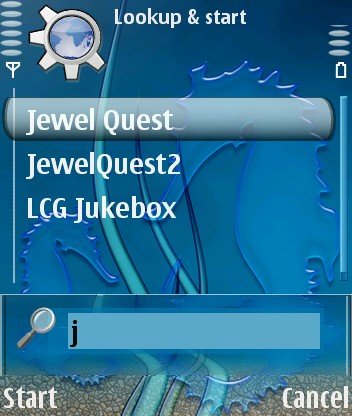 I especially like this last feature because it makes it possible to reach basically ANY (and not just a selected few) application with far less key presses than the original icon-based system. Since it is text based, it works just as well no matter if you are looking for a built in function, a Java game or a third party S60 application.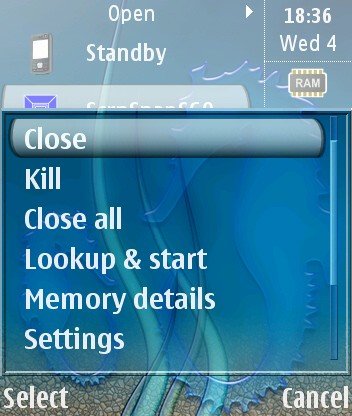 There are a few things that could make Handy Taskman a bit more 'grown up', or at least more informative. It could certainly benefit from more details of the running applications, like the amount of RAM each program currently uses, its place of installation (phone memory or memory card); an option to 'clean' the RAM, freeing up the unused areas; maybe the option to uninstall third party software - these are just a few potential extras to include.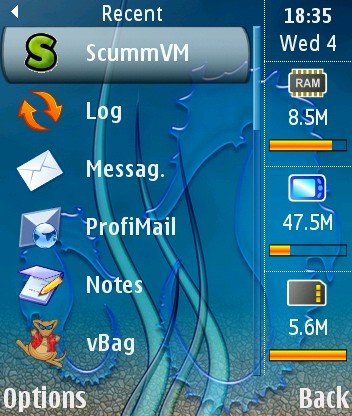 Since the only thing I don't like is that Handy Taskman makes it painfully obvious how bad the RAM leakage of the E70 actually is (J), I can recommend this nice little piece of software with the cleanest conscience to power users and trainee mobilists alike.
Attila Katona, AllAboutSymbian, 5 July 2007
---
Reviewed by Steve Litchfield, Attila Katona at