Review:
Lumsing 'Grand A1 Plus' 13400mAh power bank
Score:
86%
The flow of really rather handy emergency chargers into AAWP Towers never seems to stop. I couldn't resist taking a look at this one, since it promises metal (which I like), very high capacity (ditto) and compact size (ditto again). And it delivers, you can charge two smartphones at a time (e.g.) at 1.5A each, several times over from scratch. All from something that fits in a jeans back pocket...
Buy Link | Download / Information Link
It's not entirely clear how I (and AAWP) became the UK's premier emergency charger reviewer (ahem), but I do know what to look for in these accessories. Emergency chargers have been the most popular accessories on my various podcasts and giveaways for a decade now, and with good reason. 10 years ago, each shipped with a multiplicity of 'heads', one for each phone connector type - these days standard USB (Type A) ports are provided and you're expected to use whatever cable you like to plug into them.
Which is absolutely fair enough, especially if your partner has, say, an iPhone, which is very fussy about cabling and you have to use the official Apple lead. The Lumsing accessory here, the 'Grand A1 Plus', arrives with a standard microUSB lead, around 60cm in length, but I'm sure you'll have your own wires you'll want to use too.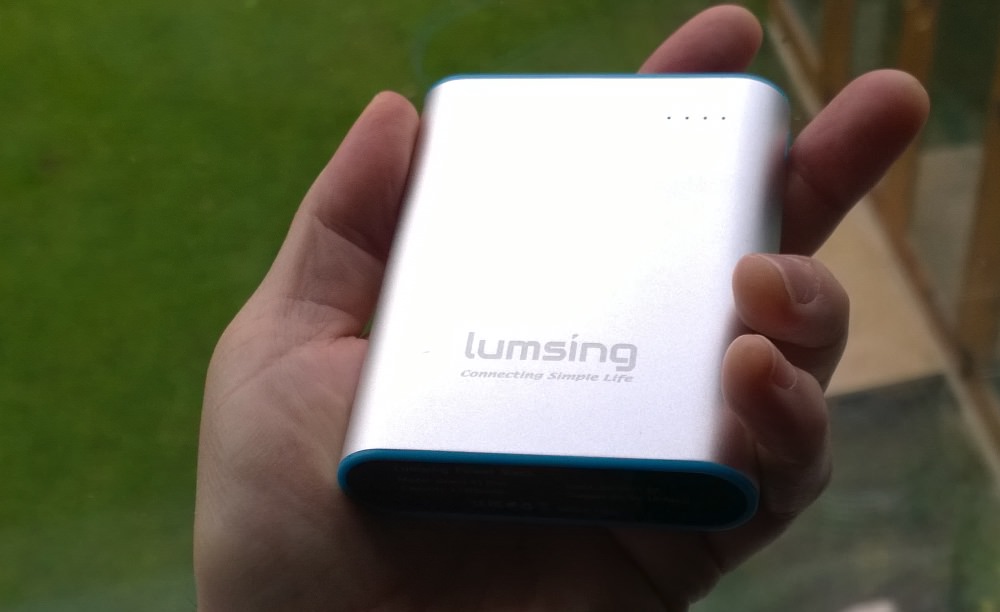 The layout is very standard, with a single 'business' end that has the ports and an emergency LED torch (great idea), tiny blue status LEDs on top and a button to check status on the right hand side. The opposite end has some basic specs and approval marks, while a band of aluminium holds the whole thing together in premium form. It doesn't feel quite as premium as the Xiaomi monster reviewed here, but then it's also smaller and lighter.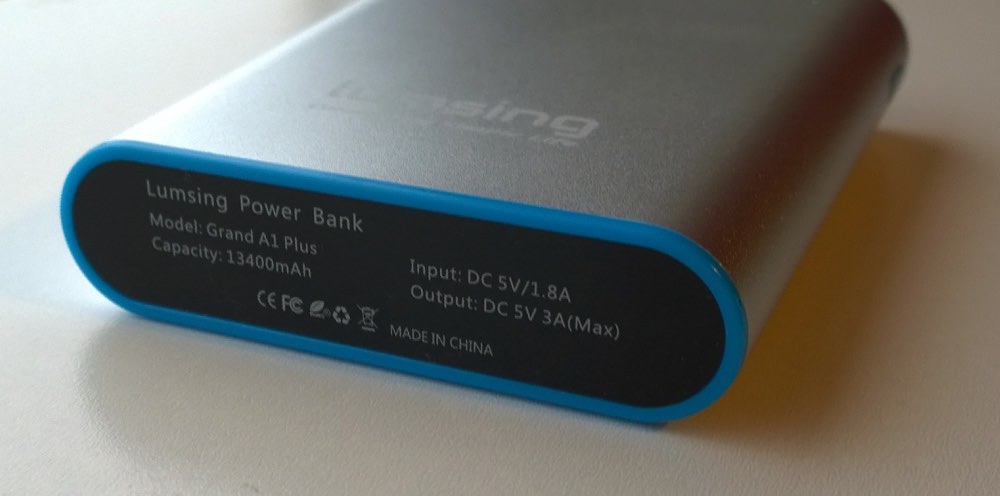 The two ports aren't labelled specifically, but intelligent circuitry doles out the current as devices need it. So, for example, plus in an Apple iPad and a Lumia smartphone (I also tested it with Symbian and Android hardware) and the tablet gets its needed 2A or so (the maximum per port is 2.4A) and the phone gets the balance from the maximum output of 3A. Plenty for each though.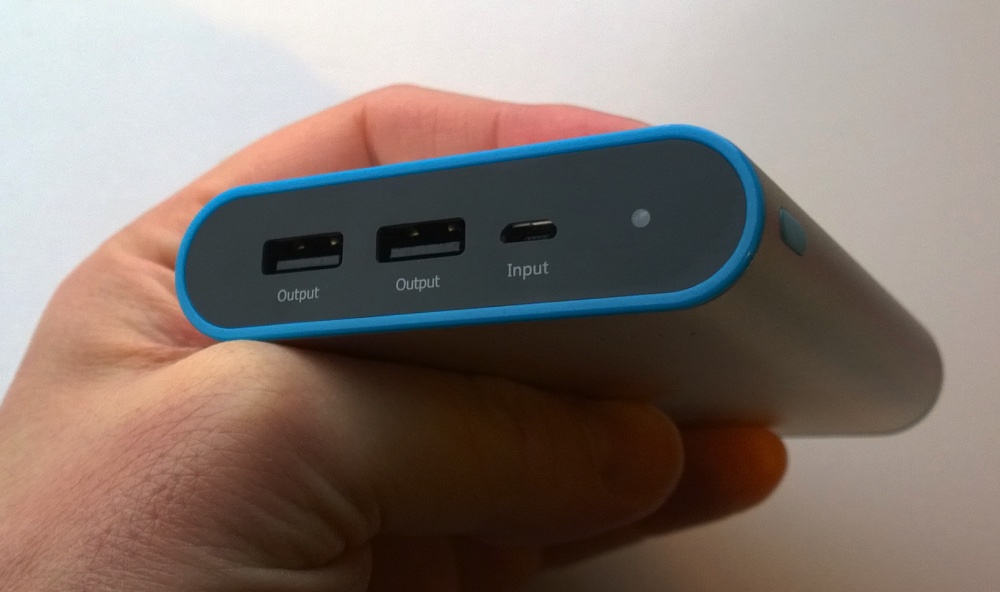 A button press on the side of the 'Grand A1 Plus' starts charging off, rather than having a circuit always looking for something to charge. I like this scheme, meaning that nothing is being wasted in 'standby'. In theory, at least, and a charged charger (if you see what I mean) should be happy in your car glovebox or briefcase for many months.
The 13400mAh is comprised, internally, of four LG 3350mAh cells, and remember that this is all at 3.7V. So actual charging capacity at 5V for your phones and tablets is around 9500mA once we've allowed for voltage conversion and some heat losses and inefficiencies. That's still enough to charge your average 2015 smartphone four or five times over though. In practice, like my family, it will be a mix of phones and tablets and other gadgets. But, as long as you have the right USB cable with you then you're sorted.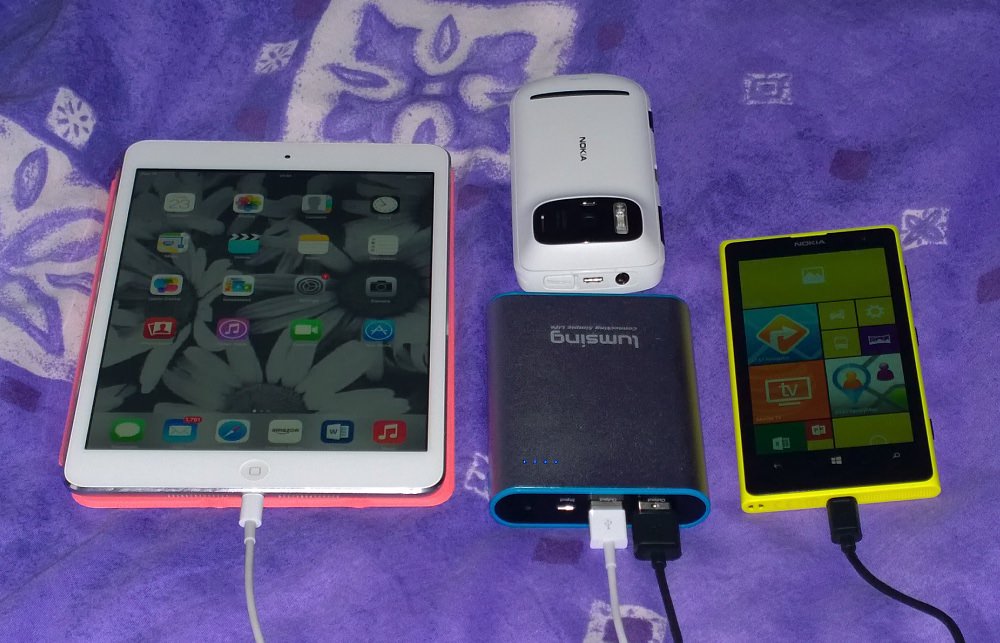 Over on Amazon UK, this is listed as £23, which is pretty great value for the quality and capacity.
In 2016, of course, we're going to start seeing chargers arrive with USB Type C inputs and outputs, as well as 'legacy' USB Type A. Meaning a new generation of accessories to review! Watch this space.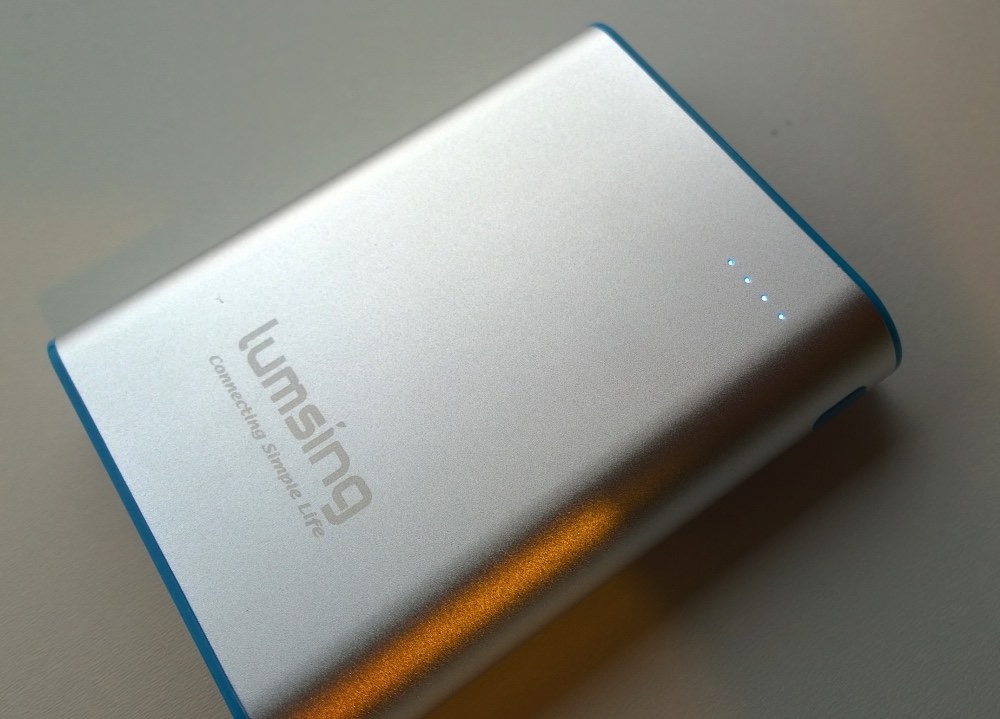 Reviewed by Steve Litchfield at