Review:
Nokia 808 PureView TPU Gel Case by Cellapod
Score:
82%
You know me, I'll jump at a special offer or, in this case, an out and out bargain. What would you say to a robust, well designed and well made 'tough' case for the Nokia 808 for an all-in price that other accessory providers would charge merely for 'shipping'? In this case the (white or) red Cellapod TPU Gel case for our favourite PureView phone - it fits beautifully, feels great in the hand, protects wonderfully and costs (£2.95 including shipping) less than a large coffee at your local restaurant. What's not to like?
In fact, the only thing not to like is that there's no black version available at the moment - Cellapod seems to offer them in white or red only - I plumped for the latter as it looked downright sexy. Maybe the black version will come back into stock at some point, to match my black 808?
As you might expect, the case arrives in cheap packaging, but don't let that put you off - the gel case itself is very nicely made indeed.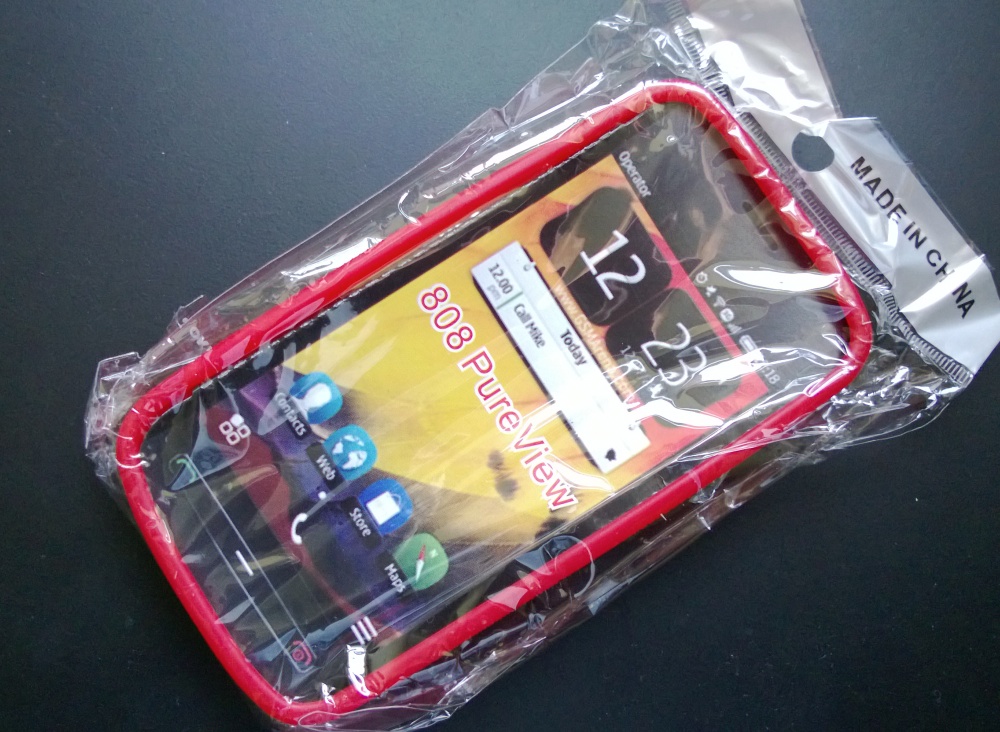 A little persuasion sees the Nokia 808 safely ensconced, with the case's lip curling round the phone's front sufficiently that it would protect the glass in the event of a fall face-down.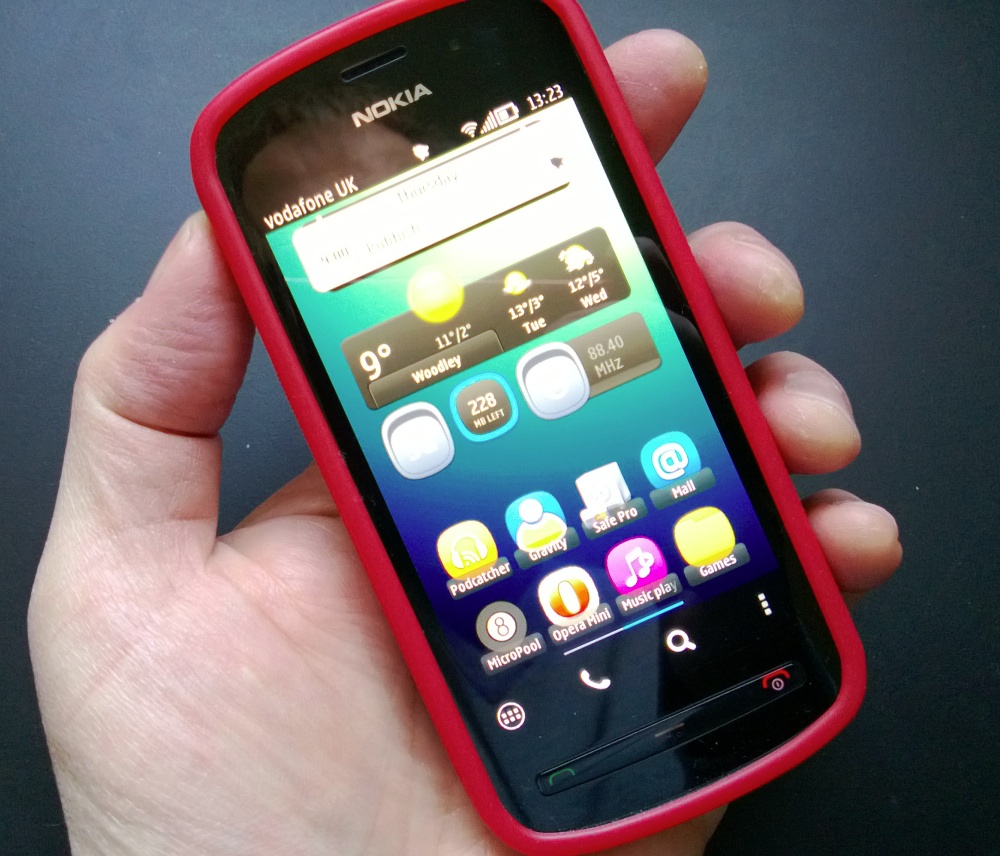 The look, especially for this red version, is quite striking - I always wanted a red 808 and now....(!)
Especially notable are the textured side panels, which are quite phenomenonly grippy. The Nokia 808 was already pretty hard to drop with its matt finish - this case makes a fall ten times less likely again.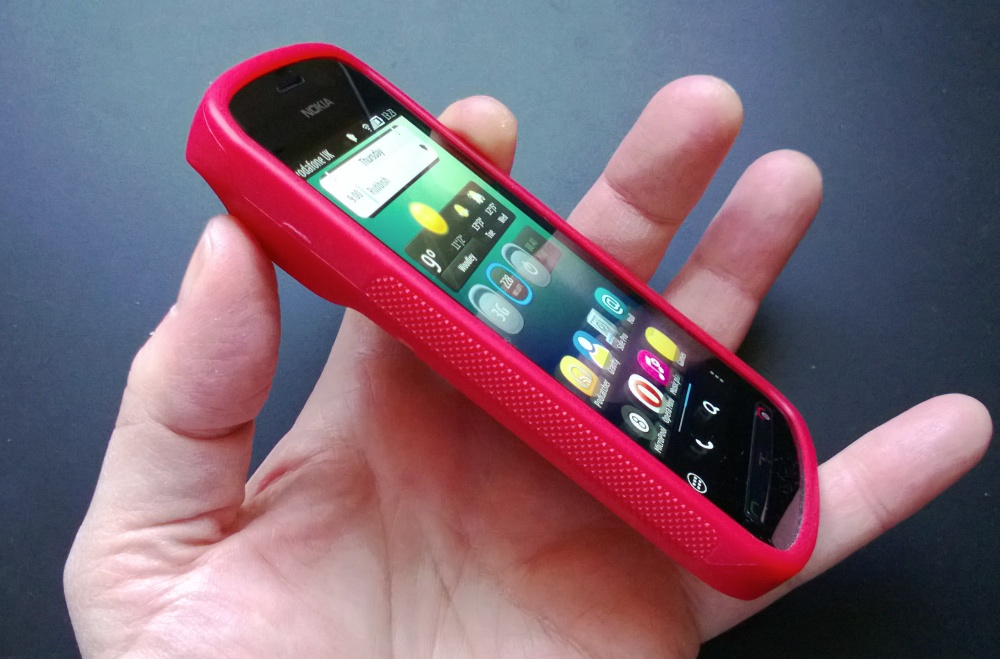 The back has some fashion detailing (don't worry about the pinkish look in these photos, that'll be the Windows Phone-powered Lumia 920 getting the colour cast slightly wrong), plus the cutouts you need. Along the case's top edge (in camera mode), rubber buttons press through onto the buttons on the phone, but these are quite stiff and perhaps the weakest point of the case's design - you're better off using the on-screen shutter key if you take photos with the 808 in-situ.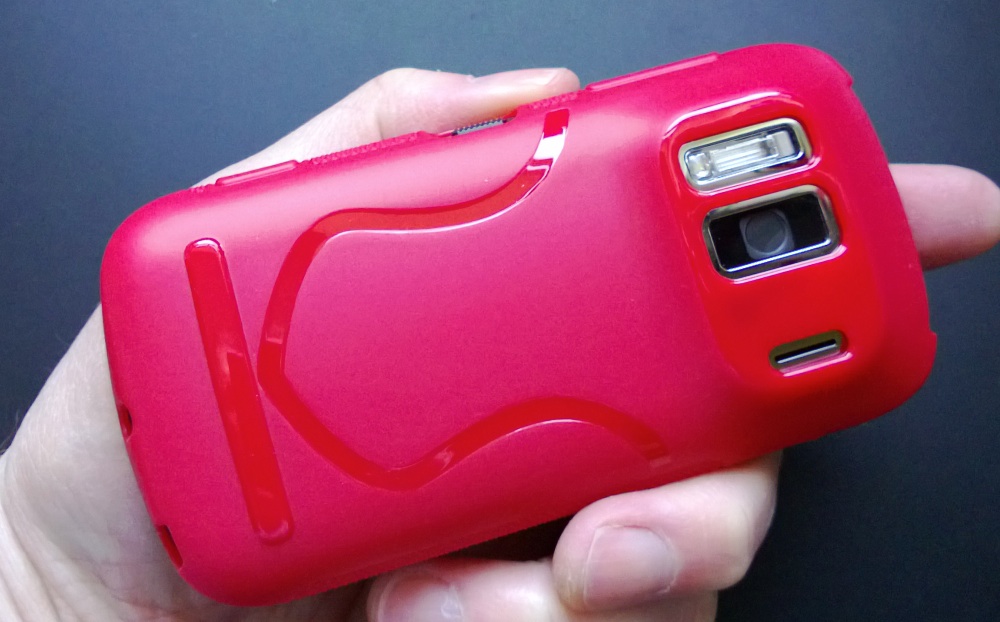 With the case in place, the Gorilla Glass camera exterior is recessed by several millimetres, making it even less likely to pick up fingerprints or damage from the environment. Happily, the speaker aperture isn't hampered, as is the case on some other case designs I could mention...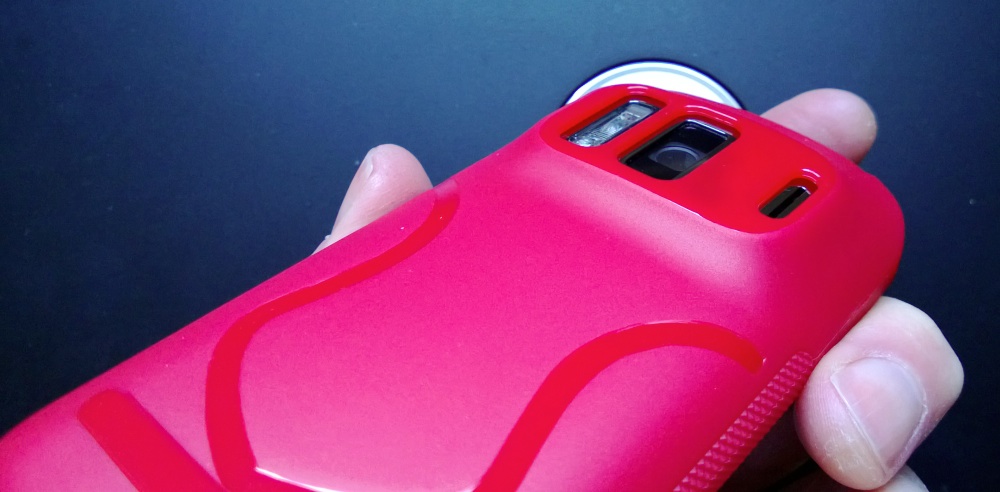 There's just one big cutout on the case's top surface, for micro-HDMI, microUSB and 3.5mm audio out. Everything's amazingly well finished for such a cheap case - I was, quite literally, dumbfounded when I first put the Cellapod TPU Gell case on - it feels like an official Nokia accessory and it feels like it should cost five times the price.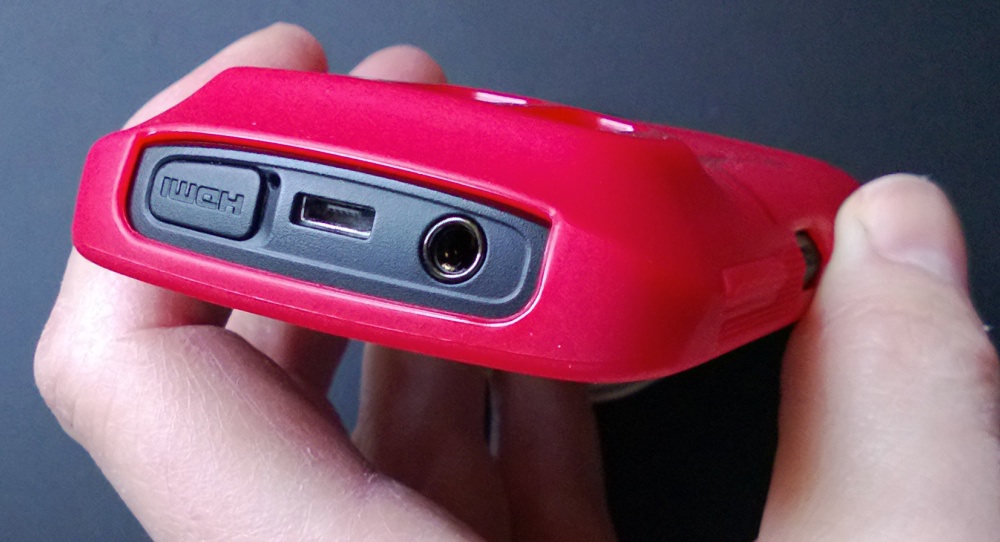 Again forgive the slight pinkish hue here - the actual colour is the same red as the (red) USA version of the Nokia 808 - yes, it's a striking red, but it's not pink!
If your Nokia 808 PureView normally lives in a pocket (as opposed to a pouch case) then I can't recommend this case enough. It's available in white or red over at Amazon and, at £2.95 including shipping, is an utter steal.
It's probably a good thing that I haven't ended up doing a formal Nokia 808 case group test for AAS - the value for money proposition here would blow everything else out of the water. Certainly Nokia's own CC-3046 looks very overpriced by comparison....
Reviewed by Steve Litchfield at