Review:
Slice Ice!
Score:
75%
If you like your birds to be less angry, then you might be interested in Slice Ice! In this cutesy and surreal puzzle, you are tasked with slicing up icebergs. The problem is that these icy platforms are home to troops of penguins that you are not allowed to split up. You'll need fast reactions and strategic thinking. It's unique and addictive, but is it cool enough to satisfy puzzle fans?
Version Reviewed: 1.01
Buy Link | Download / Information Link
The world of Slice Ice! features icebergs in weird and wonderful shapes, all of which are home to troops of penguins. The object of the game is to slice these frozen platforms down in as few a cuts as possible without separating (or cutting through!) any of the resident penguins. As you know, penguins are very social, so it would be cruel to cut them off from their friends!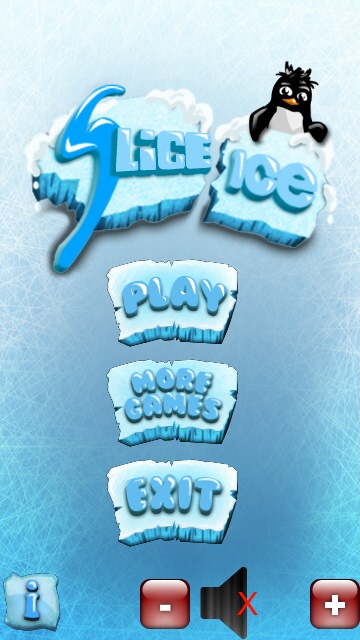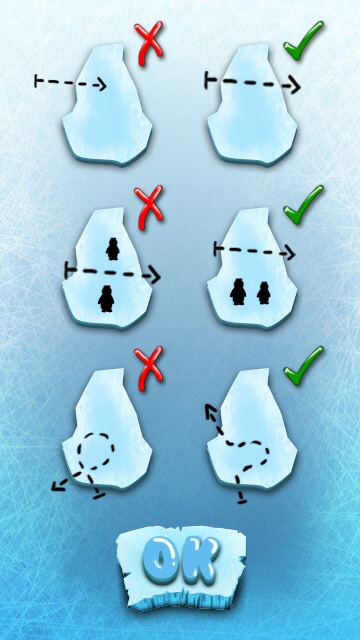 Slice Ice! and how-to play.
As you might expect, slicing is done via swiping gestures, and you can cut out any shape you like – the larger the section removed the better. As you progress to higher levels, you'll have to deal with an increasing amount of the flightless fellas. Just to make things that bit more complicated, there are various sizes of penguins that each have different walking speeds. This is where the need for timing and anticipation comes in – timing your cuts so that you don't separate any of the ice-bound birds requires you to simultaneously track where they're all going.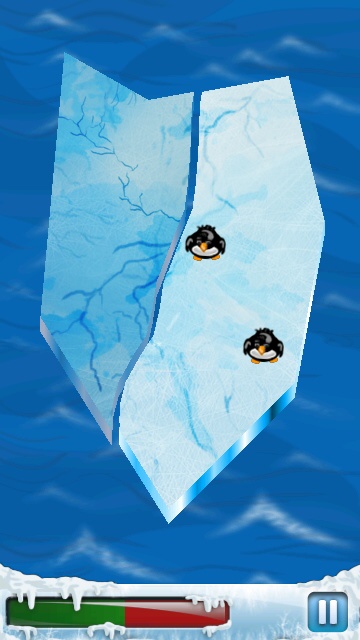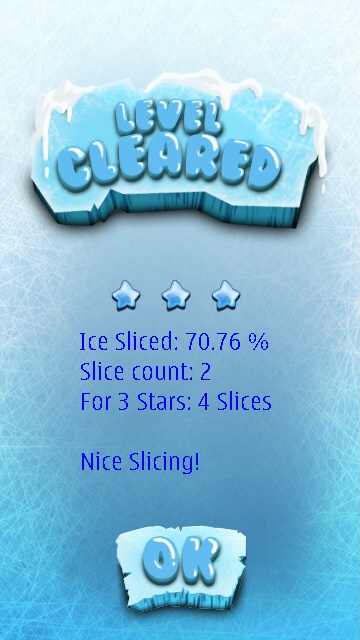 Slicing the ice and getting a highscore.
Another difficulty added to the higher levels is increasingly complex iceberg shapes which have all sorts of jagged peninsulas. Sometimes these extra chunks can be easy pickings, but if you get a penguin pacing back and forth on one then it can be a huge appendage that you just can't get rid of.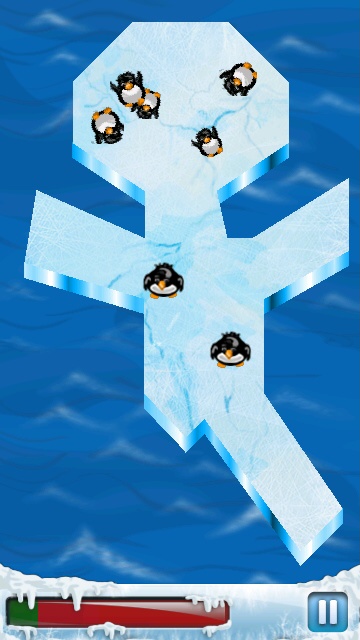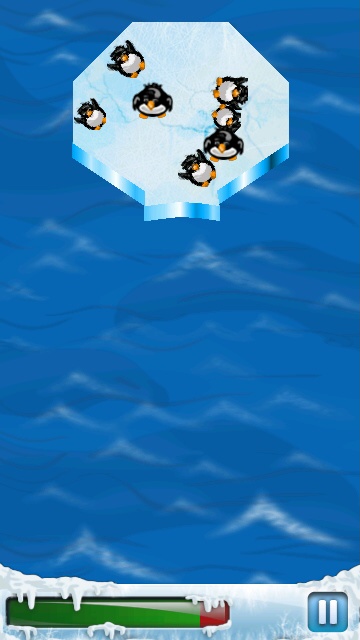 Reducing complex shapes.
Half way through Slice Ice!'s sixty levels, rocky edges are introduced that create impenetrable boundaries. Earlier levels are repeated at this stage, with rocks added, which forces you to rethink your earlier tactics. In other cases, the rocks force you to make more complex cuts. The longer the cut though, the more timing becomes an issue as some penguins may wander over the boundary before you're done.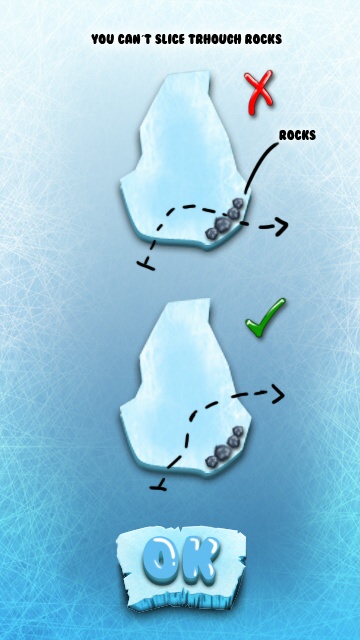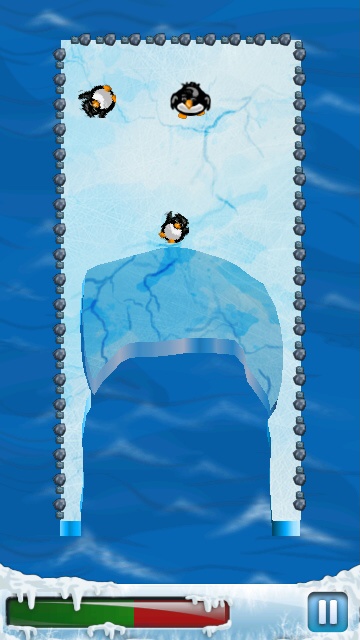 You can't cut through rock, so more complicated ice cuts are needed.
The developers have made the learning curve just right by making the early levels easy enough to give you a taste of success. Just as with Angry Birds, you can earn up to three stars for each level. Early successes provide a drive to perform as well on the harder levels. It was this simple process of wanting to keep winning (and score as many stars as possible) that made the game very difficult for me to put down and start writing this review!
The graphics are necessarily two dimensional, but provide exactly what's required of them. That is, a clear overhead view, while being as cute as possible. The sound, on the other hand, is quite awful and I had to disable it straight away. While the soundtrack is tinny but in-character with the game, there is a bleeping effect for every penguin as they waddle around. When you have half a dozen or more, it just becomes a cacophony!
Overall, Slice Ice! is an entertaining title, and I recommend you try it out. You can find a paid for version (£1.50), and free ad-supported version on the Nokia Store.
David Gilson, 14th March 2012.
Reviewed by David Gilson at