Review:
First Aid Box
Score:
50%
First Aid skills are something that everyone should have some knowledge of. Fortunately, the Ovi Store has recently added First Aid Box to its catalogue. Is a mobile phone application any substitute for practiced skills? Can reading from a phone be a quick enough way to give help in an emergency? Read on to find out more.
Version Reviewed: 2.0
First Aid Box covers a wide range of health topics, from relatively trivial injuries to various emergency traumas.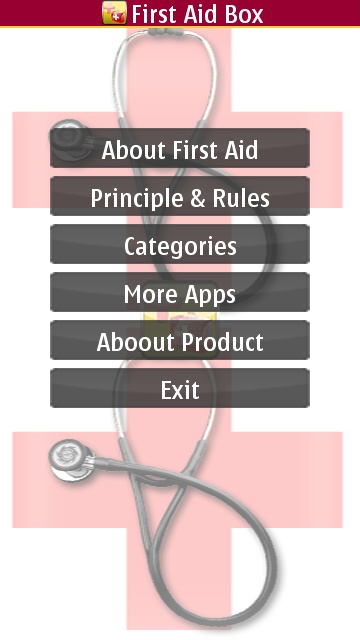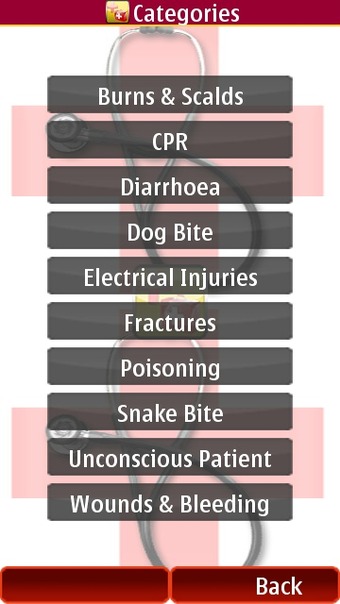 This application can be best described as an e-book - in the form of an application. There are introductory passages about general rules that first aid practitioners need to follow. Tapping through to the "Categories" section then lists the health topics covered by the application.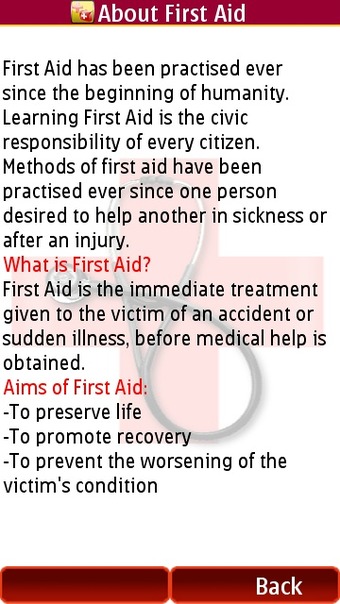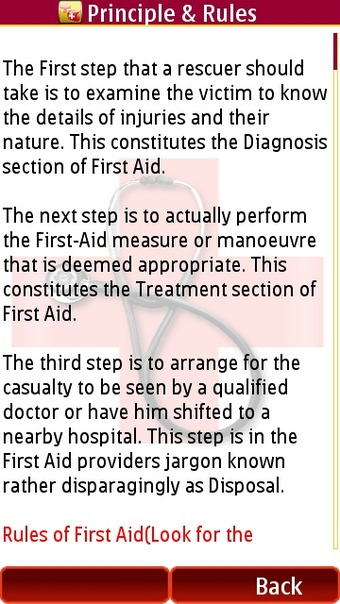 Talking of the topics, all but one topic refers to emergency events. The one non-emergency topic being Diarrhoea, not that this doesn't deserve a medical reference. However, I found it strange that this was the only non-emergency condition covered, when things like allergies and common cold treatments are just as valid, since the authors went beyond emergency topics.
Having read through the application, I can say that each section is clearly written, and has no confusing instructions. This is crucial, especially when trying to determine what to do in an emergency if you have no other medical reference. However, it concerns me that the application is completely text based. There are no illustrations whatsoever.
Given that this application might end up being used in a distressing situation, I think having illustrations to make instructions easier to follow is a serious omission. The user may well not be calm enough to carefully read through the sea of text presented by the application.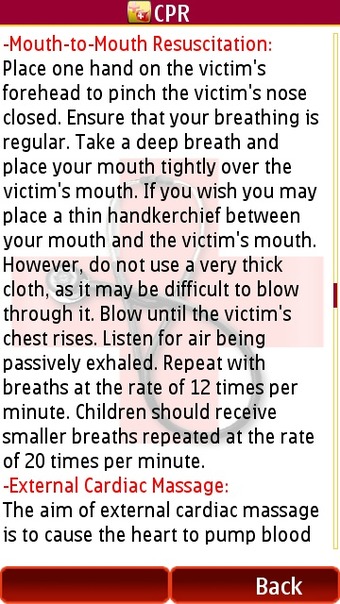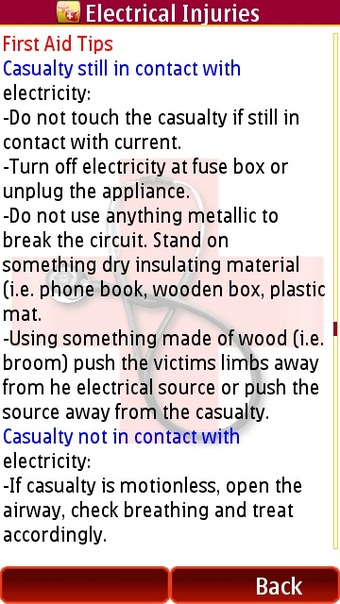 With that in mind, my description of an e-book in the form of an application becomes more relevant. I can only recommend using this application as a reference to become familiar with, before an emergency arises. If you are going to keep this as a safety net in the event of an emergency, you may well find yourself hard-pushed to be an effective first aider by simply reading from this application in-situ.
Given its plain text content, I'm not sure that this application is worth the £1 asking price. However, at least for the C7 with which I reviewed this application, it does seem to be the only available first aid application through the Ovi Store.
Reviewed by David Gilson at