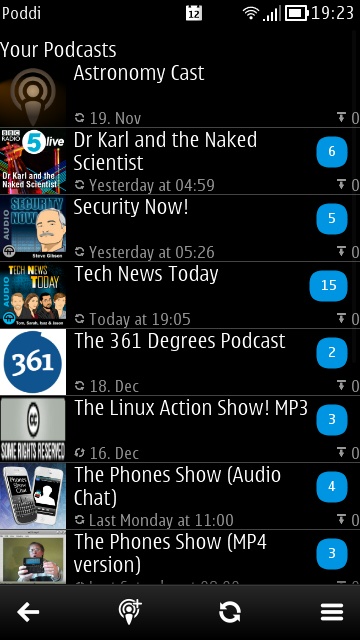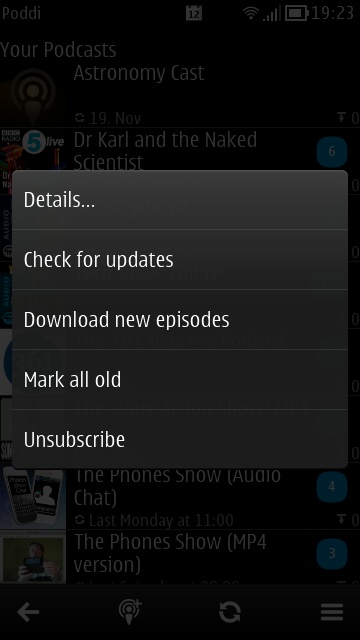 The latest version of Podd Podcatcher (1.1.3) brings a range of bug fixes, plus automatic saving of your podcast feeds in an OPML file. That means you can easily grab a copy of your feeds without having to explicitly make your app save a copy for you - useful for a quick migration to a new device or backing up your current device.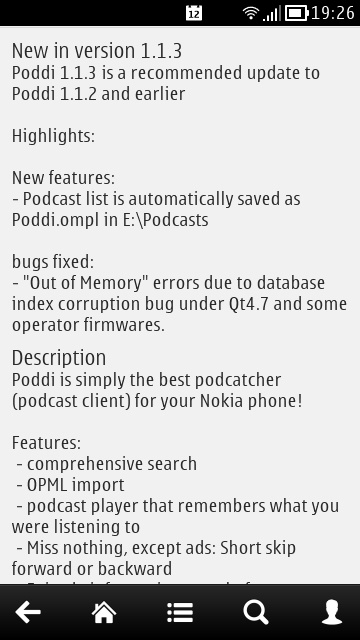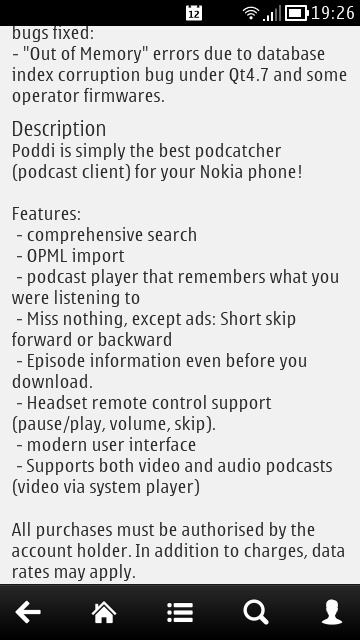 You can get Poddi Podcatcher in the Nokia Store for £3.00, and follow the developers on Twitter, @ByteformApps
From our review:
Poddi is only at version 1.0, so I expect to see more development or at least I hope there will be. As it stands, I feel there are a few basic podcatching options missing – particularly in the realm of automating the process of downloading content. I also experienced slow user interface performance and several crashes. This means I cannot recommend it yet, especially since Poddi costs £3.00 in the Nokia Store while Podcatcher is more functional and costs half as much. When Poddi improves its functionality and stability, its contemporary user interface could help it to win the day.