TechRadar's verdict is that the 808 PureView is "not for everyone" because of the device's relatively high SIM-Free price and lack of operator support here in the UK. This is a refreshing perspective given that some tech sites will be disregarding the technically superlative 808 PureView for no other reason that its Symbian operating system, which overlooks the millions of people who still enjoy their Symbian devices.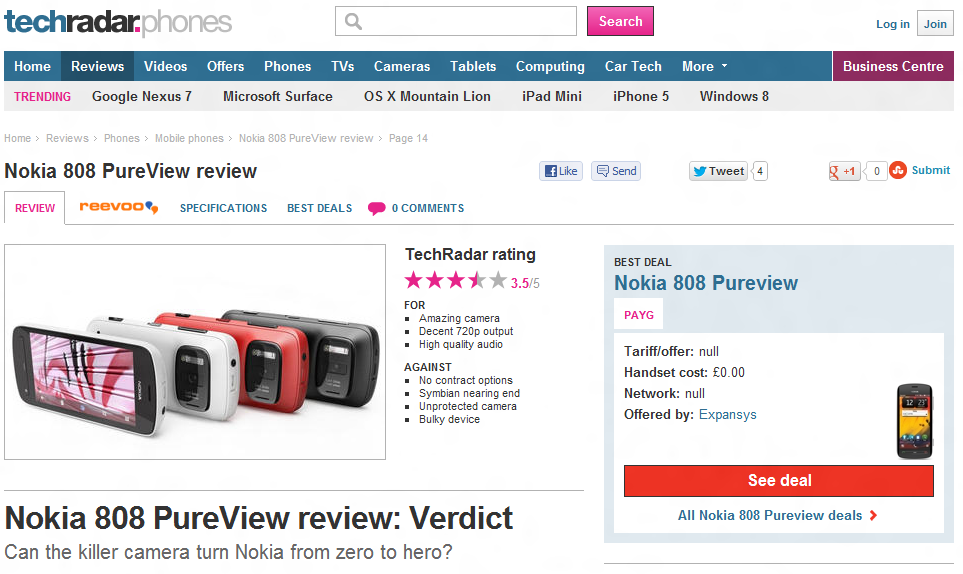 The review concludes by stating:
"For those of you out there that loved your Nokia N8s with its 12MP camera you'll love the Nokia 808 PureView with its 41MP camera and increased display and storage capacity."
Be sure to check out all 20,000 words of our comprehensive Nokia 808 PureView review too: