In our review of NuevaSync, we saw that multiple Google Calendars were already supported. This multiple calendar support was limited to selecting which calendars would be synchronised with the local Mail for Exchange calendar on the mobile device. That is, it was a 'many to one' synchronisation. Furthermore, any events created on your phone could only be added to the default 'Personal' calendar on Google.
NuevaSync's latest feature is to map names of a user's Google calendars to the location field on the Symbian calendar, prefixed with an '@' symbol. When this feature is enabled, users will find that events on their phone will have tags in their location field, such as '@Personal', '@Work', etc., corresponding to whichever calendars they're synchronising via NuevaSync.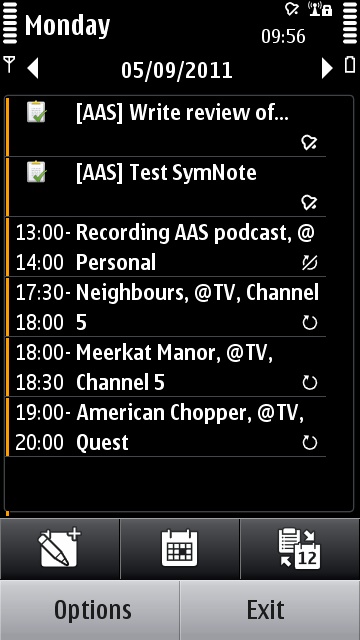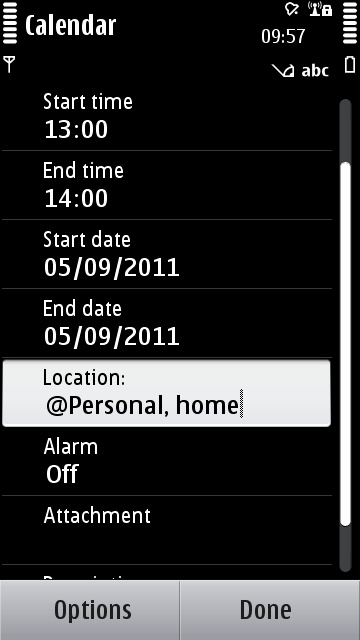 This tagging system works in both directions. Users can create events on their device, and set which Google Calendar the event is for by using a tag. The tags are separated by commas with any real location data already saved there, which means the Location field isn't made unusable by enabling this feature.
NuevaSync have made it so that users can just type the first letter of a calendar name when creating an event. It will be interpreted correctly during synchronisation and mapped to the correct calendar. Also, users can move events between calendars simply by editing the location tag.
I've been testing this over the weekend with my pre-Anna N8 and it has worked as described.
To enable the feature, login to your NuevaSync account and go to the Beta Test Features control panel. From there you'll find a link to enable this feature.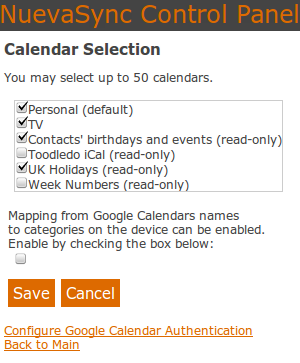 This feature is not Nokia specific, so will work on other platforms, including Windows Phone 7.
Let us know what you think in the comments!

David Gilson for All About Symbian, 4th September 2011