From the admirably detail-filled Nokia Store description:
Google Maps client focused on and optimized for quick Street View access & use. No switching between map & street view - just tap on map and get street view instantly shown (where Street View is available). Marker on maps follows street view, always showing the exact current location. Maps and street view can be independently zoomed, panned and rotated. Works in both portrait and landscape. Maps support satellite and street imagery.
Sounds good. Let's take EasyStreetView for a spin: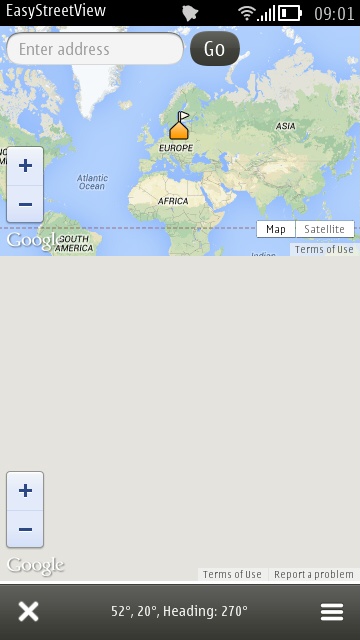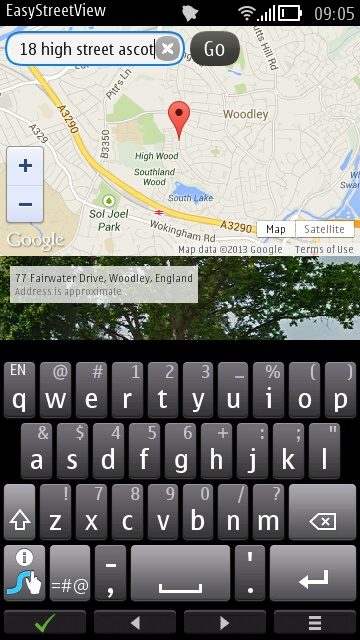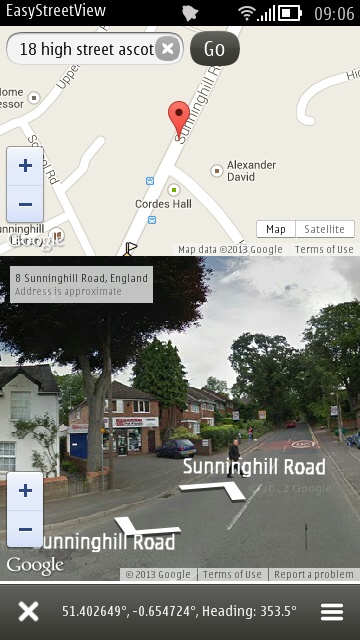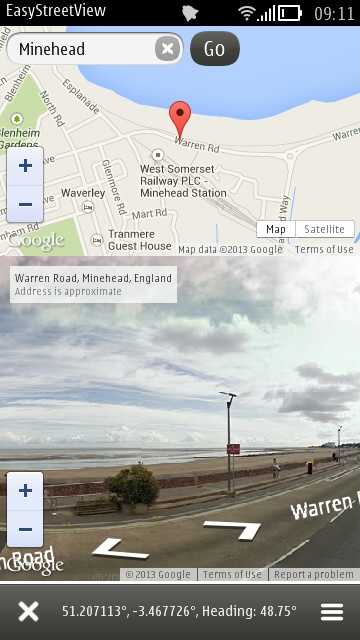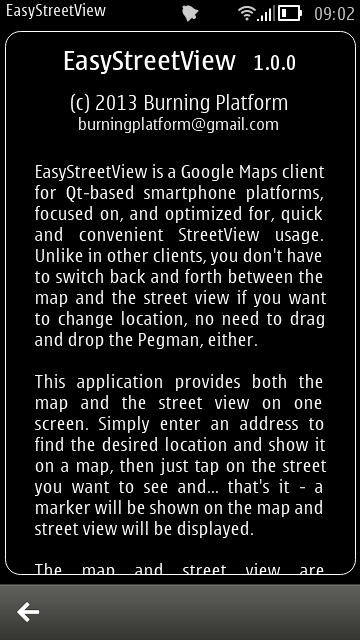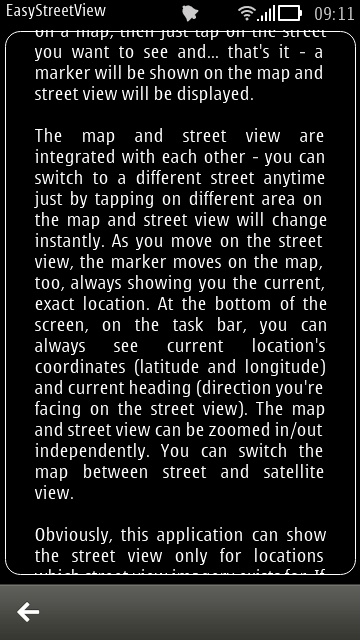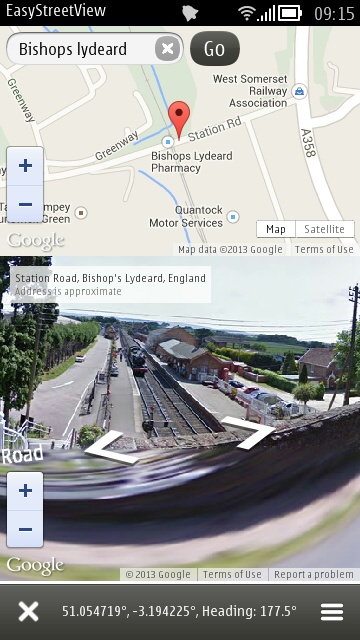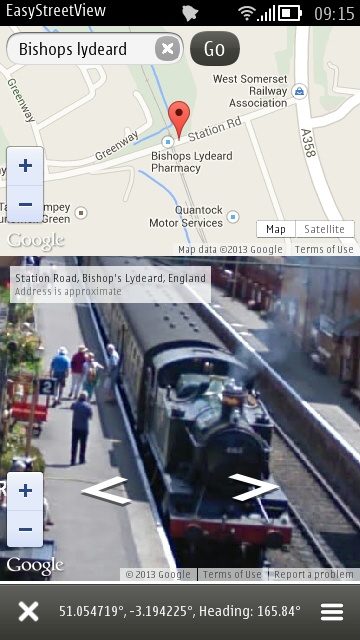 Note that, obviously, you can only tap on roads to position the StreetView pin - tap in the middle of a park or a field and you'll likely be greeted with a discreet vibration, indicating that there's no StreetView imagery for that spot. Essentially, wherever the Google StreetView car went, you can view the photos - and note that some of the bigger parks now have data too: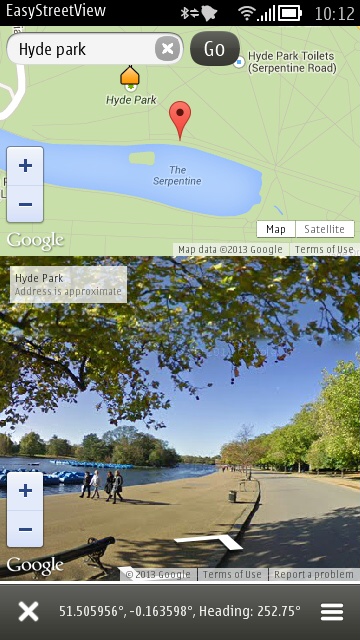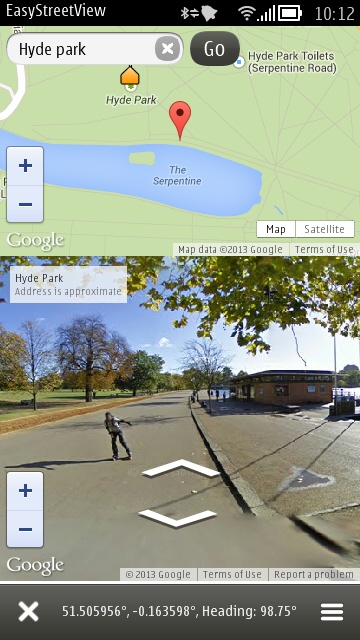 Despite the useful screenshots and praise above, EasyStreetView isn't perfect. Although it works in landscape mode (the split works differently), your current map context/location is lost and you have to search/zoom all over again. Rotating from landscape to portrait, you then lose your context/location again. Surely a bug and one that will be stomped on by the developer quickly?
It's also worth noting that the application isn't compatible with the VGA-screened Nokia E6 - I can see that the 4:3 aspect ratio might need something of a UI rethink, so this is perhaps fair enough.
That aside, EasyStreetView, even at a commercial £3, is well worth the investment if you love pulling up Google Street View and you want to continue to use your Symbian device, whether it's a Nokia N8/808/whatever. That it can be only 30kb in size is probably down to the efficiencies of Qt and of the heavy lifting being done at Google's end, but it's impressive nonetheless.
PS. You can keep in touch with what else Burning Platform Software is up to here.