Here's the set-up. Normally, when browsing a Twitter timeline in Gravity, tapping on a tweet that includes an image link will bring up 'Preview' among the context-sensitive options - tap this and you're into an image preview mode, with the text of the tweet shown above. All very well and efficient and you haven't had to actually spawn out to a browser instance or (shudder) launch Web to see the picture.
This is all brought to you by virtue of Gravity having the intelligence to recognise image links and go off to scrape the picture for you and then render it for the 360 pixel width portrait nHD screen, the 480 pixel screen of the Nokia E6, or the 640 pixel width landscape nHD screen.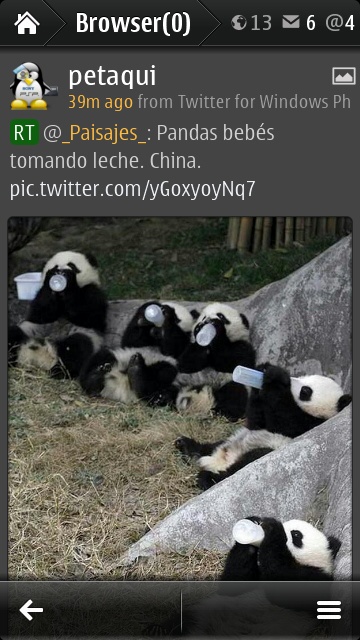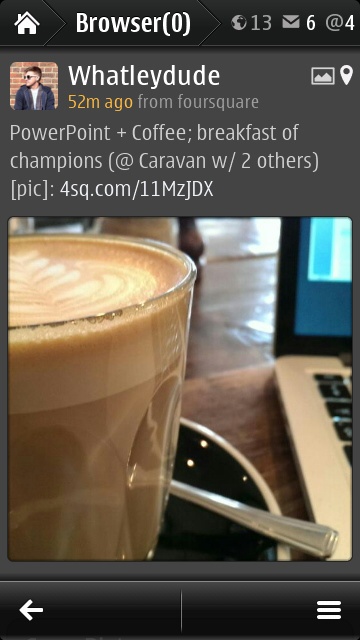 What you almost certainly didn't know was that this preview mode has a hidden treasure. Swipe it to the left or right and you'll find that Gravity slips smoothly into the next tweet in that time direction that includes an image link. In other words, you can browse through all socially shared photos in your entire timeline in one slick interface.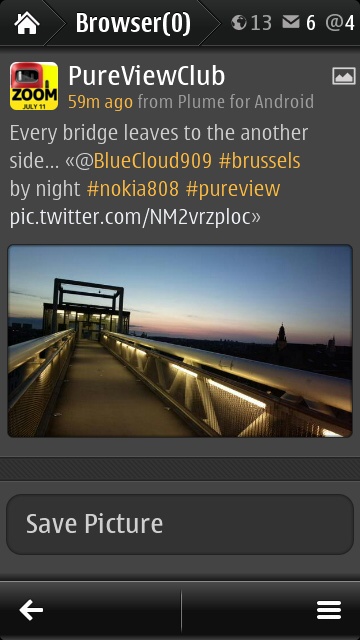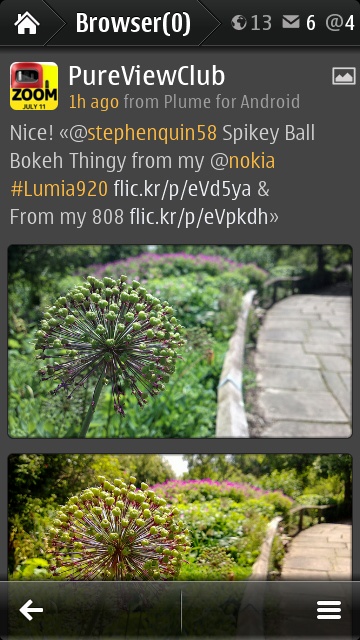 While previewing tweeted images in this way, you can still tap on the tweet text to see the usual context options, of course, including replying to the poster.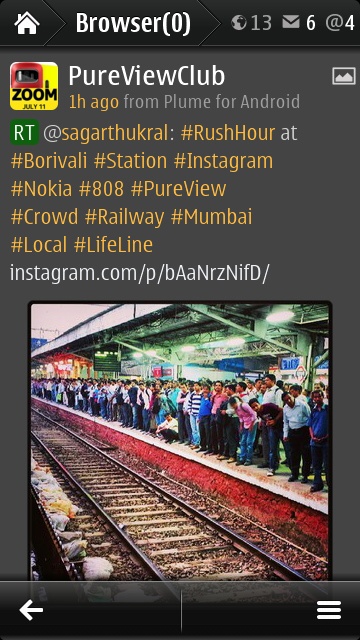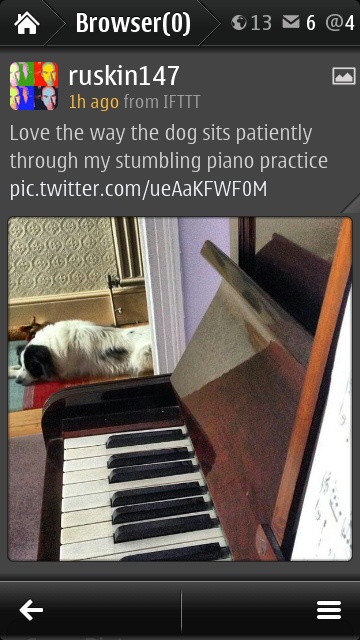 All very cool, and I can't believe I've used Gravity for years without knowing about this browsing feature. I wonder which version of the application introduced it? Comments welcome!
PS. In case you haven't already bought your copy (for life) of Gravity from Jan Ole Suhr, see here. It's the best £7 you'll ever spend. And make sure you then update to the latest beta.