Unlike previous seagull photos, Martin was snapping the birds in murky weather and with evening approaching fast. Happily he had the Nokia 808 PureView as his smartphone, plus the wits about him to think about what he wanted to capture.
With the birds flying fast, framing them was going to be a problem, so he opted for full 38MP Creative mode, so relying on a little judicious cropping later on. He also wanted to try and freeze their flight, so even though the seagulls were several metres away he turned the 808's big Xenon flash on.
Here's the overall 38MP photo/scene, downsized for this web page: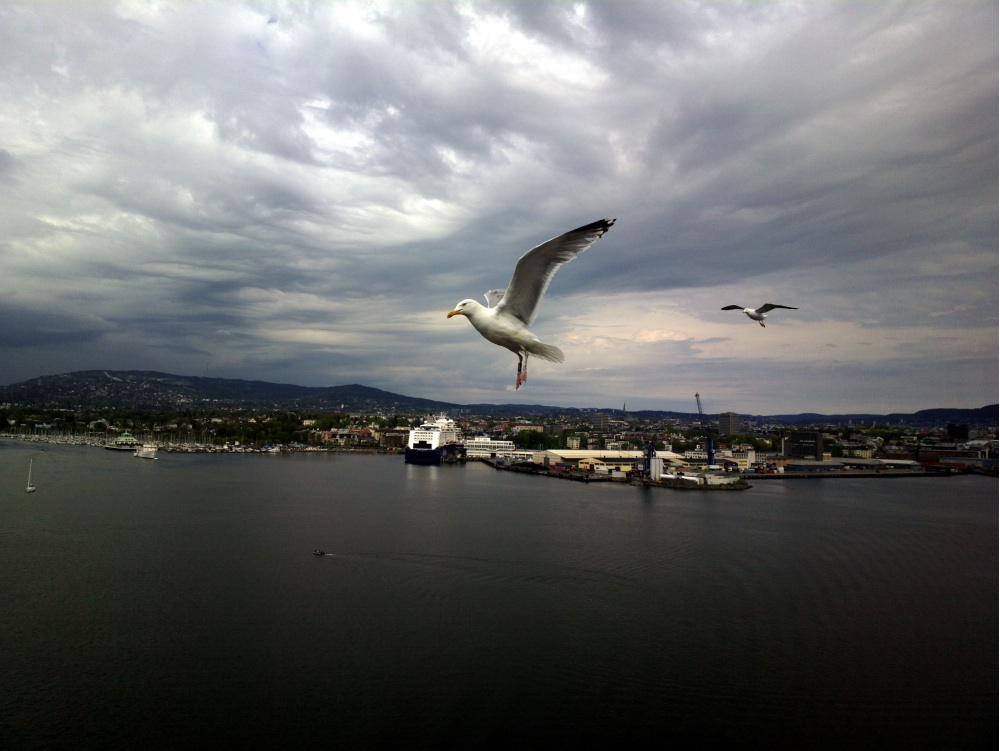 And here's the crop he's shared with the world over on his Flickr page:
But let's look closer at the detail captured by the Nokia 808 (and its Xenon flash). Let's crop in again and be prepared to have your mind blown: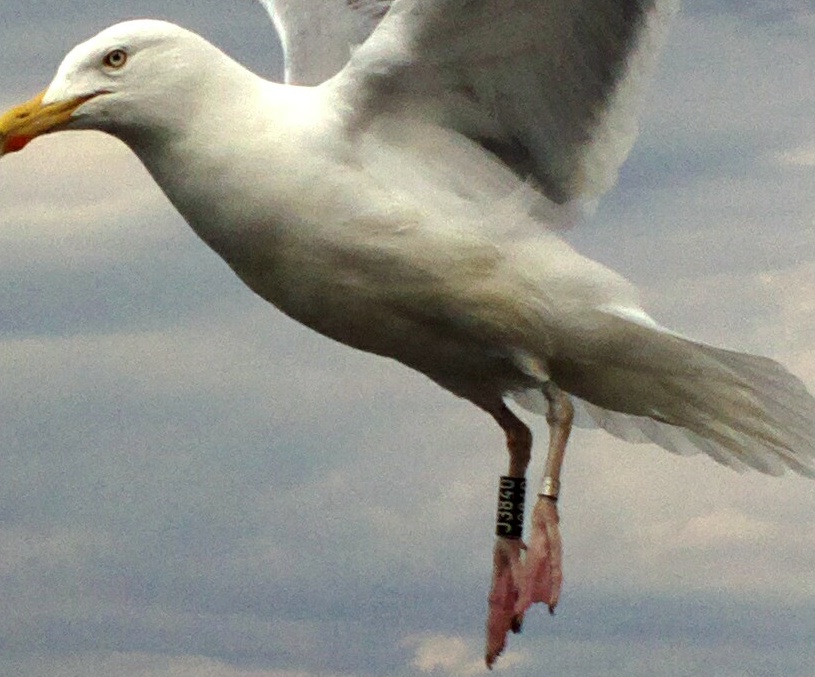 Look at the tag. "J3840" on the gull's leg, clear as day.
Considering the distance away, the light and the gull's motion, it's fair to say that no other phone camera on earth could have got remotely close to this. And I'd bet against most standalone compact cameras failing, too.
Martin himself notes, of this shot:
At first I tried with Hyperfocal mode, with the Sports Scene, and the other recommended options for shooting moving objects, but they didn't do quite right.

But in Creative mode at full resolution, with the flash turned on and using the camera button for focus, it worked much better.

As a bonus, he also captured this image with the 808, should you want a little more seagull action(!):
Thanks, Martin, great images!