Here's perhaps the most impressive of Richard's 808 images, but there are plenty of others over on his Seagull set and on his Flickr stream.
Let me also crop in to show some detail from this image, and remember it's from a fast moving bird - all other camera phones would have produced something of a white blur: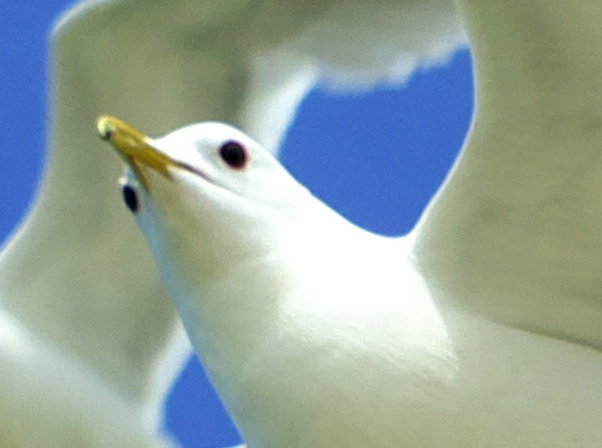 Lovely colours and decent natural sharpness in a very challenging moving subject environment on a handheld camera phone. Comments welcome on any of Richard's great 808 photos.