The update is available via the Software update (SW_update) application and you will be automatically alerted when it is available. Alternatively you can check updates by going to the dialler and entering *#0000# and then "Check for updates" on the menu. You can also get the update by plugging your 701 into a PC and using Nokia Suite.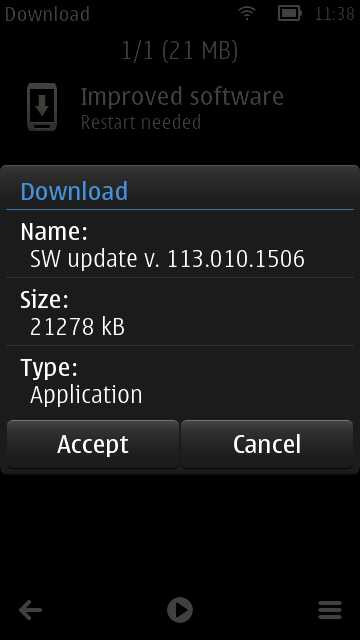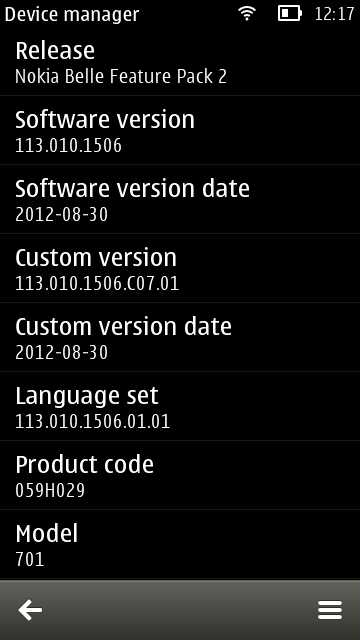 The update, when delivered over-the-air, is approximately 21MB in size, but this may vary between variants and product codes. When updating, we recommend you use a WiFi connection and have the phone plugged into a power socket (or a fully charged battery).
The most significant update, in terms of day-to-day usage, is the new keyboard. The keyboard now has staggered layout, support for multi-touch, and better word suggestion/correction. This significantly improves text input speed and accuracy and it is the best on screen keyboard we've seen on a Symbian device. There is also a new method for selecting text for editing and for copy/cut/paste functionality, similar to that which was introduced in the Microsoft Office Apps earlier this year.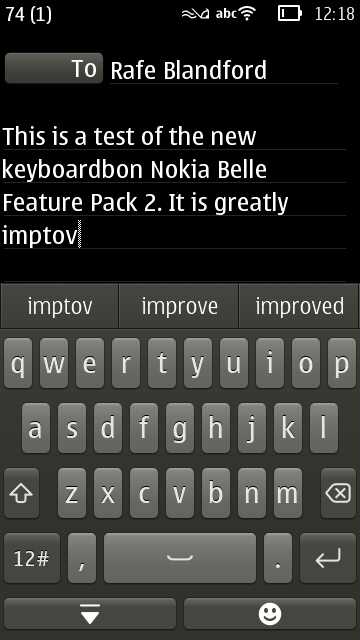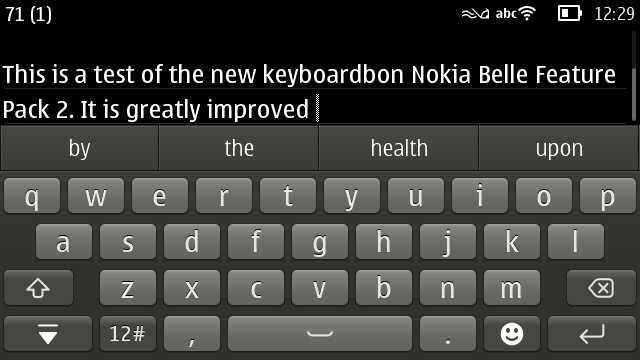 There are also a number of updates to the UI, primarily smoothing rough edges and making small visual improvements. These include a new lock screen (with a swipe-to-unlock action), the use of transparent bottom-of-the-screen toolbars in many applications, a lighter colour scheme by default, improvement to the notifications pane (e.g. music controls), addition of a search button to the homescreen toolbar, and more.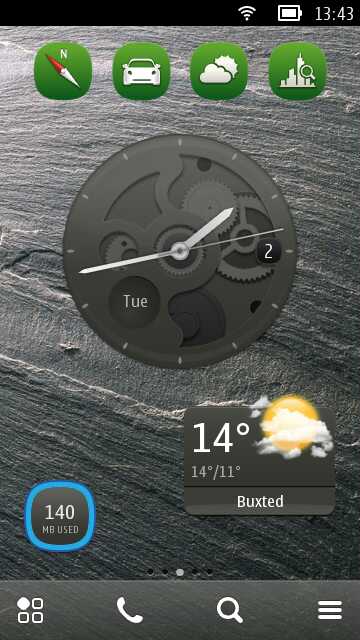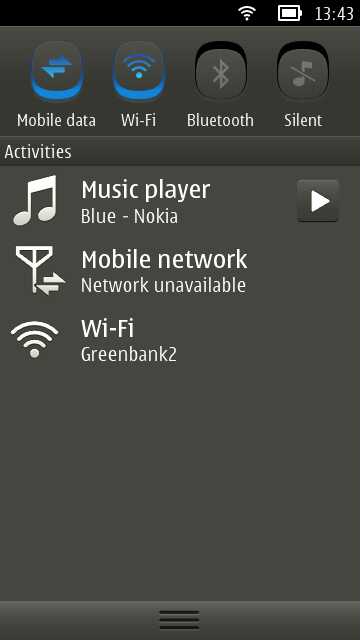 A number of new widgets are now available for the homescreen. These include an additional email widget (shows the title and first few lines of an email, one at a time), a notes widget (shows entries from the Notes application), and a widget for the DLNA application. Other widgets may also be new for some users, depending on which updates and applications they have previously installed.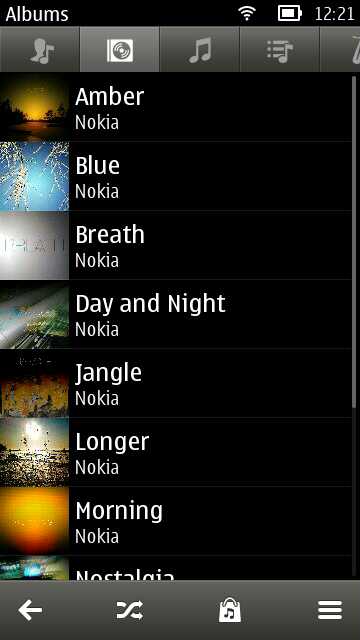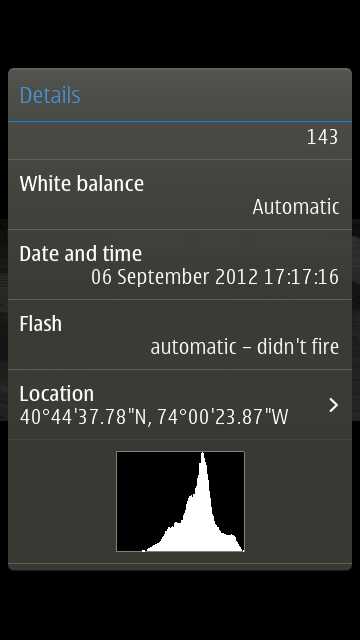 A number of built in apps have been updated. Web has been updated to v8.3.2.21 and has improved HTML 5 handling capabilities. The UI of Music player has been updated, with an opening track list screen, tabbed by artist/album/songs/playlists, and a tweaked player layout.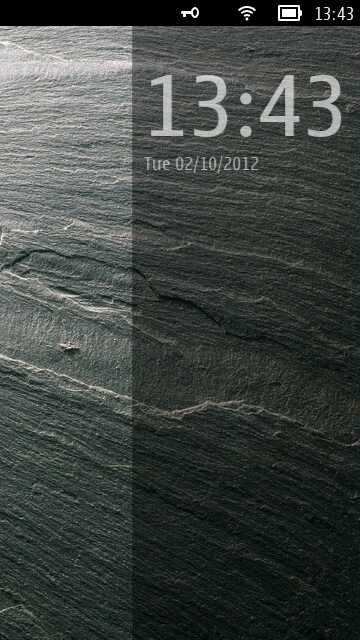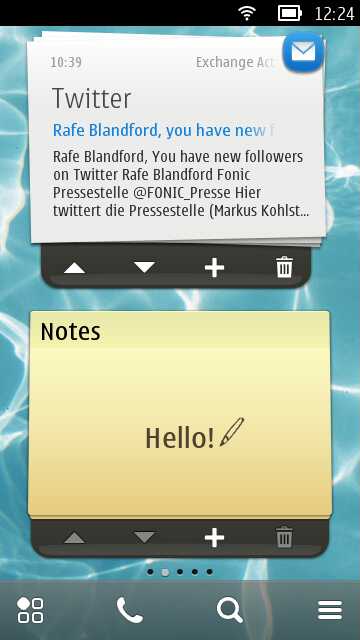 Two new applications have been added in the update. Car mode offers a simplified UI for calls, drive (navigation), and music, which is intended to be used when you are in the car (and paired with a Bluetooth in-car system). DLNA play enables you to play and show media (music, videos, photos) stored on your phone on DLNA compatible devices (PCs, TVs, game consoles).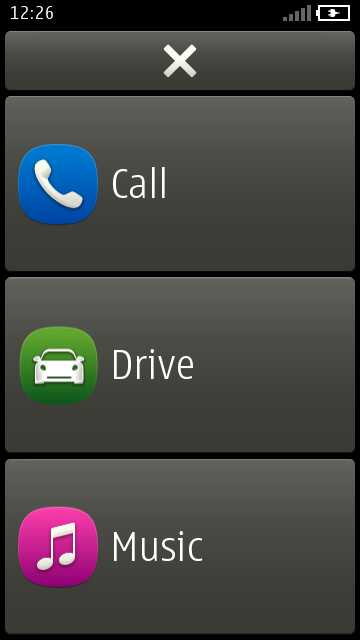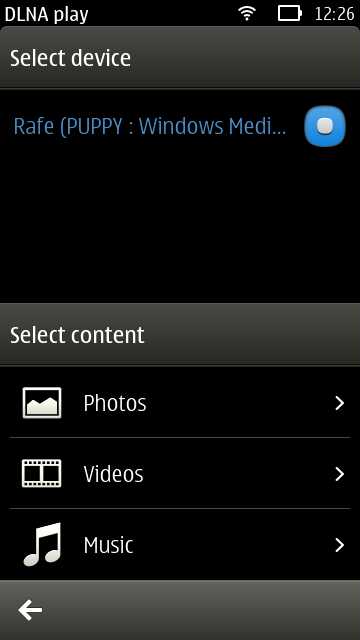 After the update has been installed, you may be offered a number of other applications updates via the Software update application. These include:
Calendar 10.6 (improved calendar events handling)
Microsoft Apps 2.1 (improved Mail for Exchange)
Nokia Social 1.6 (new widgets, and an enhanced user experience and feature updates)

Here's the changelog for Nokia Belle Feature Pack 1 to Nokia Belle Feature Pack 2 on the Nokia 701
New staggered

keyboard

layout with word predictions presented in real time above the keyboard, and support for multi-touch
New version of Web, (v8.3.2.21), with improved HTML 5 handling capabilities
New and updated widgets, including an email widget that shows one message at a time, and a notes widget that shows content from Notes application
Swipe to Unlock shade effect for lockscreen - plus swiping on message notifications opens up Messaging directly

Refreshed Music player (v17.3.18), with artists and other tabs in a updated UI
Music player pause/play icon in the notification bar music panel
Lighter colour schemes by default
Many transparent toolbars throughout the UI, letting the

screen

content partially show through
Search button added to the toolbar on the homescreen
New Car mode app
New DLNA play app
We'll have a feature article, published on the site, taking a more detailed look at all the updates and features in Nokia Belle Feature Pack 2, in due course.