From the AppList Store description:
Labyrinth games are maybe the best time killers: You guide a ball through a maze just with tilting the phone.
MicroMaze attempts to be the best of them with sophisticated graphics, physics and unique gameplay.
Challenge your skills and have many hours of fun with 80 challenging levels in 6 worlds!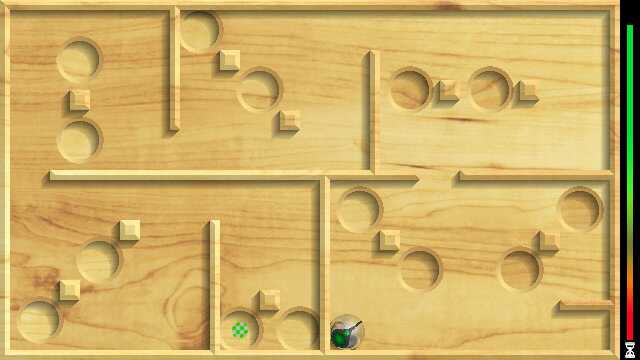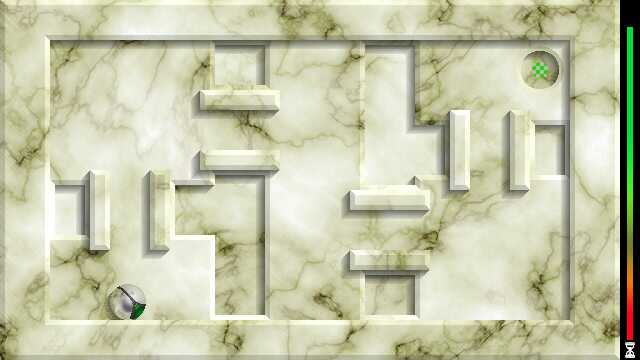 And from our original review:
Six different surfaces (worlds in the language of the game) aren't all. Sometimes it's not a hole you have to avoid, but a massive valley that's spanned by a tiny bridge – with no guard rail. Or you have to navigate over trapdoor holes which open and close. Get the timing wrong and it's as fatal as a drop in the gallows. Great game mechanics and all nicely brought in to ramp up the difficulty as you continue to play. A right-of-screen timer adds a slight sense of urgency, but as long as you're not getting things horribly wrong then time shouldn't be an issue.

It's clear that Fetter knows how to program a game so that it keeps on rewarding the player. There's no feeling of grinding through the numbers, it just stays fresh right until the end. Like most marble games though, it's tough to feel any replay value (beyond passing it to the kids in the back seat of a car journey... which is just evil). There are also enough levels in here to make it great value for money. Definitely recommended.
Hopefully the AppList Store is working out for you all. See here just in case you haven't already got this installed or if this is new to you. Also, if you have custom firmware installed, make sure you tick the option in settings to show 'unsigned' applications, you'll see extra applications!