From the description in the AppList Store:
CloseMaps will kill all Maps/GPS/compass related processes of your phone. This will give you more free RAM, CPU time, directly kill the GPS connection.

It's useful e.g. if you're used Nokia Maps but want to use a 3rd party compass app, it will show an error because Nokia Maps still blocks the compass, even after it's closed via taskmanager. Simply run CloseMaps and it will be fixed.

it kills following processes:
- smart2go.exe
- s2gvariantserv.exe
- maps.exe
- drive.exe
- syncshare.exe
- odnpserver_0x2001a983.exe

Not that there's much to see, but here's CloseMaps in action(!):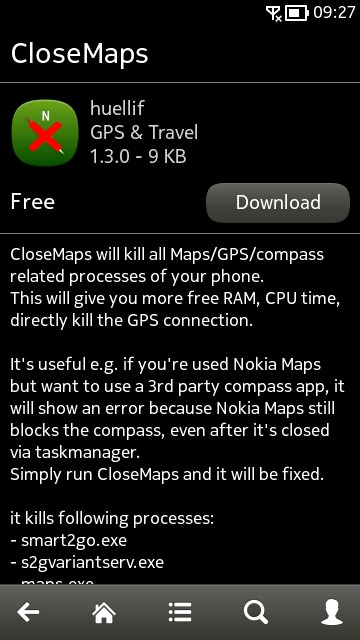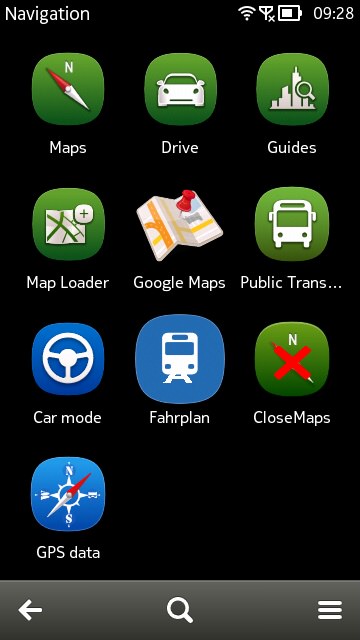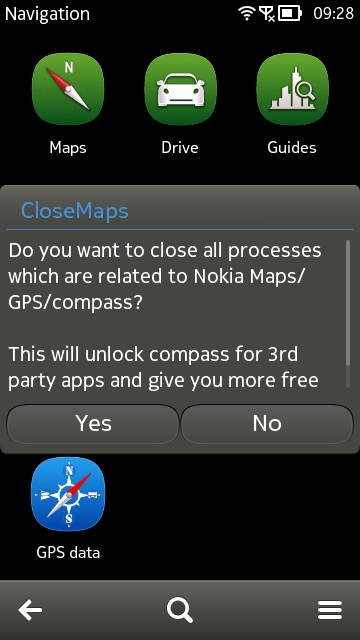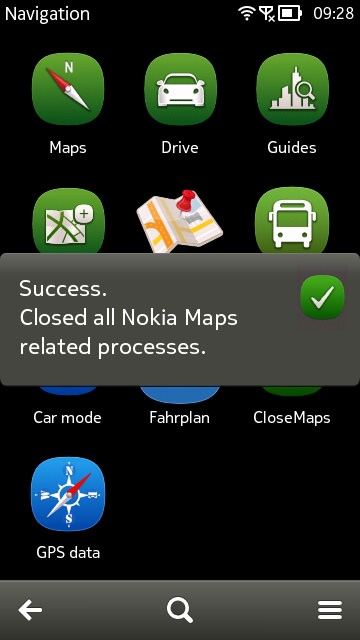 Look for it in AppList (see here just in case you haven't already got this installed or if this is new to you).