AppList goes from strength to strength, though I'd still class the client and service as being in beta. Today sees version 1.0 Build 281 released (it'll get offered as an in-app upgrade, don't worry), with this changelog:
Added displaying app size to the 'Detail' page
Pressing Enter on Search page starts search
Added logic to check if enough drive space is available for the download to succeed
Added option to view full changelog history (in 'About AppList' section)
Homescreen widget: Fixed launching AppList from the widget icon (thanks to huellif)
Homescreen widget: Fixed negative new apps count
Added French, Hungarian and Italian UI translations (thanks to Erwan, dankoi and Bruno)
Fixed updating apps in the Nokia Store
Added unsigned flag to requests to display apps that are only released as unsigned
Fixed wrong update count in the bubble & widget
Added further languages and updated ISO codes for languages (you may need to re-check your language settings)
Here are some screens of AppList in action today on my Nokia 808 PureView: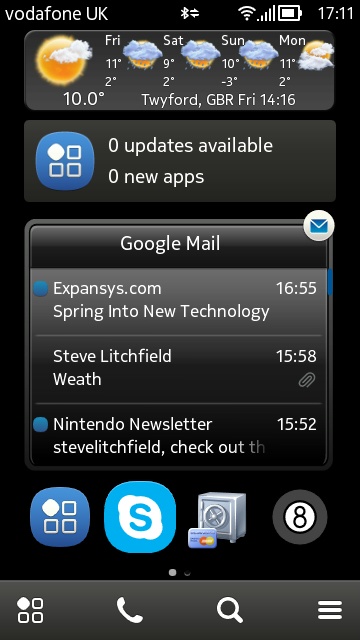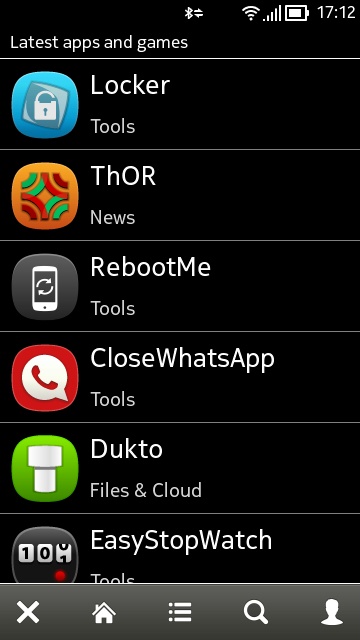 Courtesy of AppList's developer, some stats which may be of interest:
Top 5 download countries, based on UI languages:
English - 3490
German - 1824
Italian - 1732
Spanish - 1114
Russian - 1077
(downloads from 36 countries in total)

Most downloaded apps:
F1uptodate - 1146
Shazam - 953
Tankometer - 648
Real Golf 2011 HD - 542
CloseWhatsApp - 504
(12538 downloads in total, only directed links)

Great stuff, make sure you grab AppList and keep an eye on it over the coming weeks and months. See also the forum, where you can get involved with its development. If you're a developer and still active then head for this page to make sure your application is included.