The developer writes, here, about v1.01(4):
As you know Nokia Store no longer accepts updates to apps since January 1st 2014

And coincidently, Shareboard, both Symbian and Harmattan version stopped working soon after due to Twitter SSL enforcing restriction.

The updated bug fixed Harmattan version has been uploaded to openrepos.net, a community maintained repository.

The Symbian version, is available as a standalone sis file from my dropbox.

I will try to keep the app updated and working as long as possible, but no promises since Nokia is dropping support so fast.
Here's the new version being installed and working again: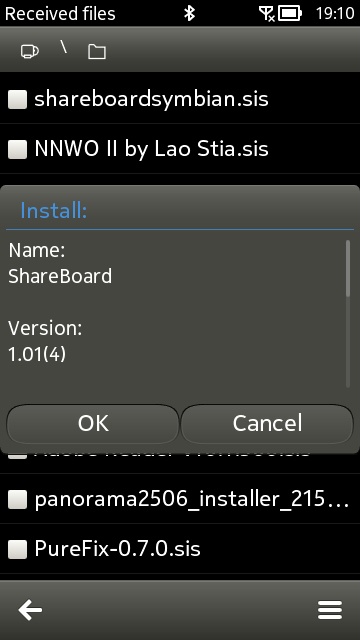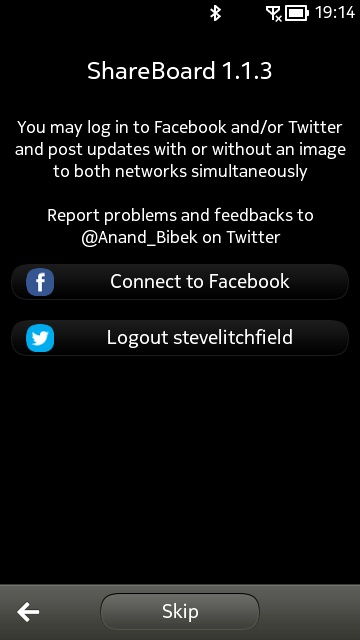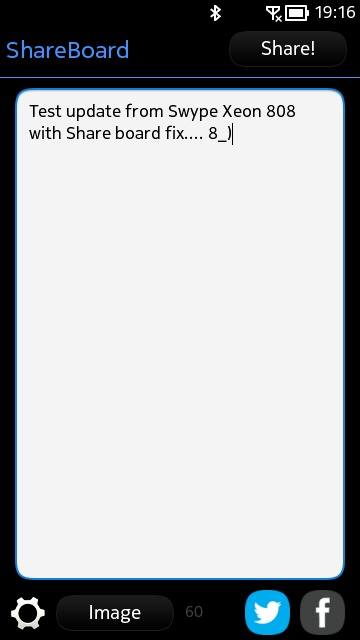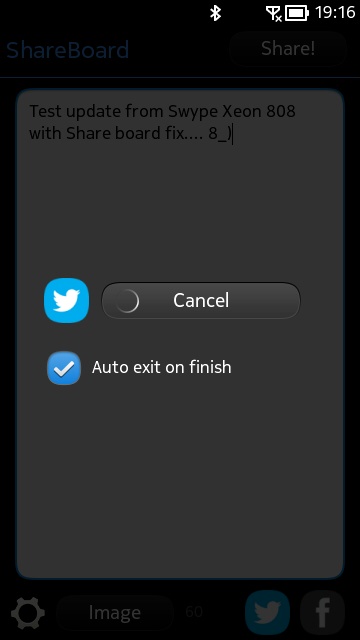 Between custom firmware and continued support from developers, it does seem as if Symbian can be viable a little longer!