From the (final) Store description:
Choose your favorite city or add your location (by tapping on the city edit field) and get a 5-day weather forecast provided by MSN.
The data will be updated automatically or manually - only a mobile data connection is required.
You have day/night, can choose between different widget layouts and change the transparency of the widget.
Here's qooWeather in place on my Nokia 808: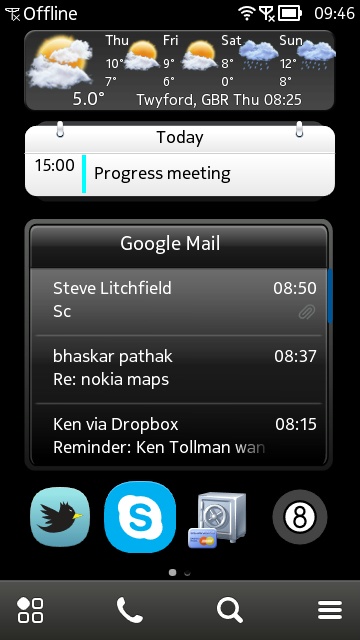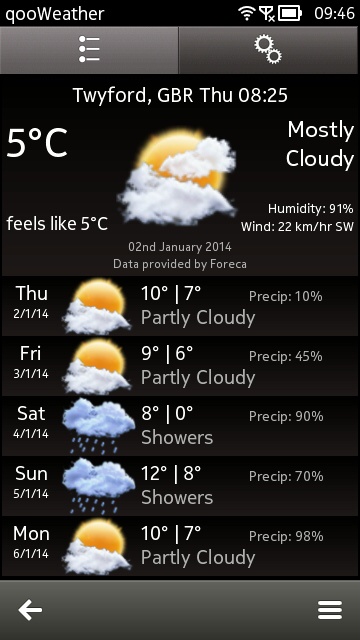 Unlike some other Symbian applications which require fewer permissions and can therefore be updated outside the Nokia Store, supplied as 'self-signed' applications, the 'qoo' suite of apps mostly need more powerful permissions (e.g. integrating with qooSaver, which ties into the Symbian screen saver system) and, with the cessation of Nokia app signing, are effectively also frozen in time along with the Store itself.
Anyway, qooWeather makes a cracking replacement for Nokia Weather, it works on any Symbian device (even the E6, famously) and it's only a quid. What are you waiting for?