Readers may remember the apparently limited choice of locations in the original versions of qooWeather widget - you can now type in the name of almost any town or city and it'll get matched by the underlying WorldWeatherOnline system. In my case it had no trouble picking up 'Reading', though caveat emptor if you go for somewhere obscure whose name isn't unique, since there's no way of confirming which town of that name is being used.
Here's qooWeather Widget installed on my Nokia E6: note that there are actually two widget variants - 'Forecast' and 'Now' - and you can have one or other or both. Also in the screenshot below is qooCalendar, which also comes in two variants, this is the 'Events' one...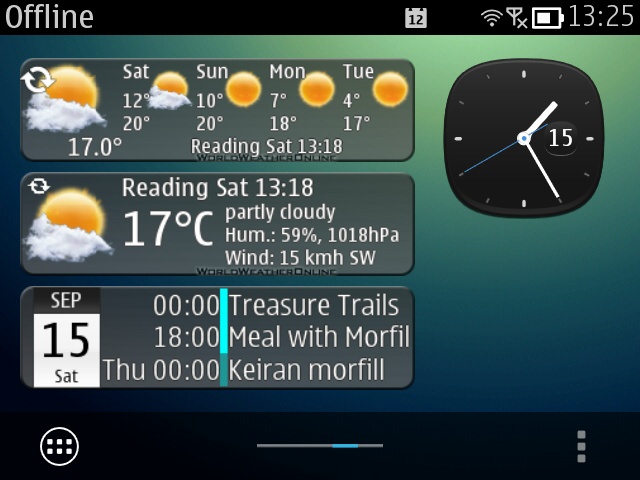 Tapping each widget refreshes the data, plus there's a configurable refresh rate in the qooWeather setting dialog/app, shown below: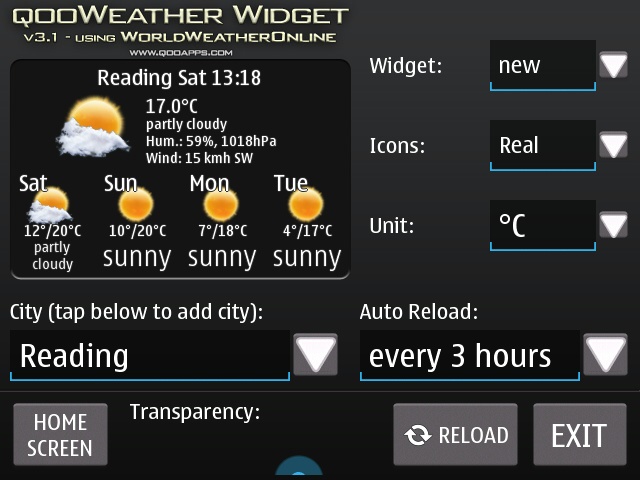 Great to have a weather forcast on the E6 homescreen, at long, long last, and shame on the Nokia Maps Suite team for not bringing us an official version of the Nokia Weather module's widget for this device.