Here's the changelog for v1.8.6 from version 1.5.0:

Many bugs fixed
Split screen keyboard
Links open in default web browser
Statusbar can be set to visible
Minor UI changes
Here's Google HD in action: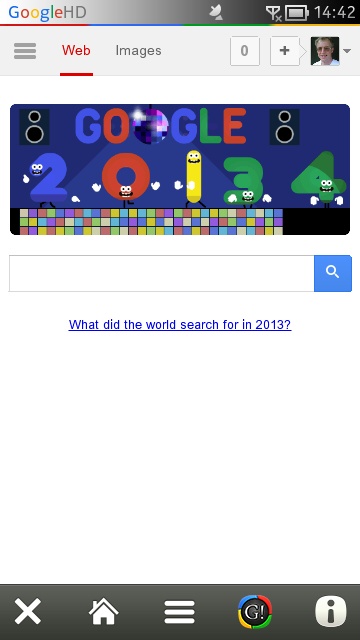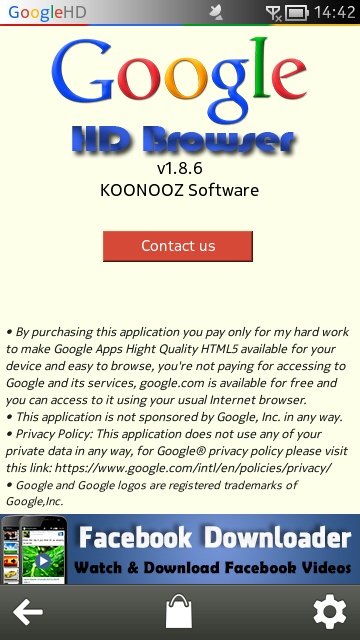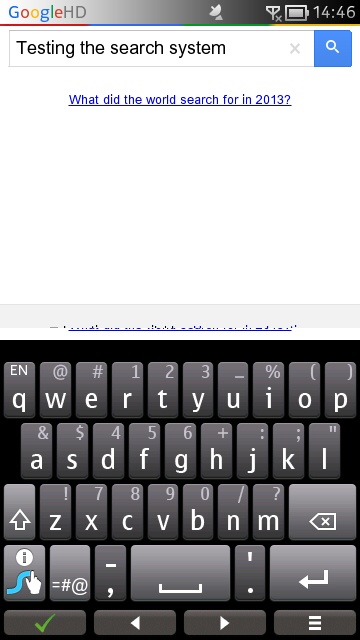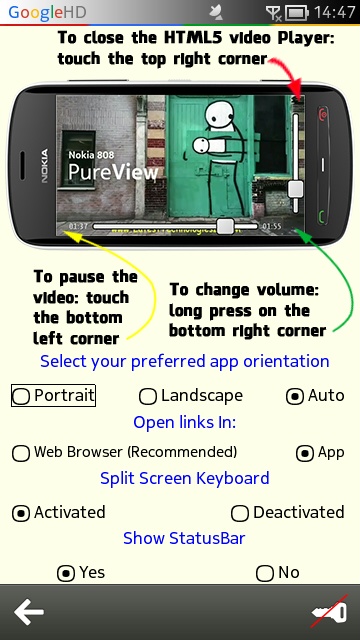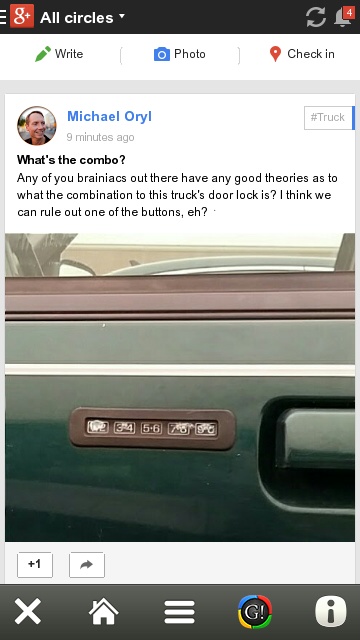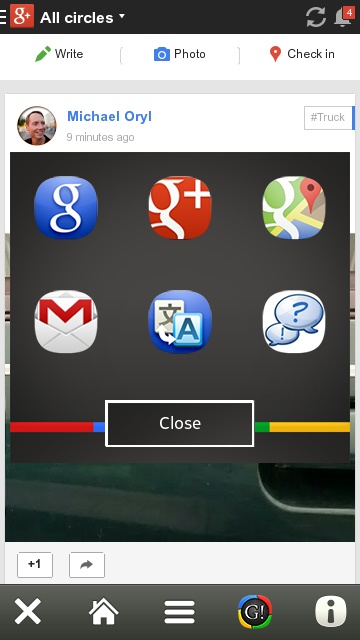 Given its reliance on specific URLs and browser user agents, I did wonder about updates for Google HD through 2014, what with the Nokia Store freeze-out. Happily, the developer, Koonooz, confirms:
Yes, Google HD support updates out of Nokia Store, it auto-checks for updates and lets a user know when there is an update available, the updates will be available to download from my own server.
Future updates will be distributed as self-signed apps, apparently - these install in the same way as other SIS files, though with an extra dialog to tap your way through.
The developer notes that all of his other Symbian apps are self-updating for 2014 too, in case you fancy trying them too: