Here's CuteTube 1.9.1 in action, with the update showing in the Nokia Store - for the last time - and showing discovery and playback of VEVO Music videos again (after YouTube and VEVO's back-end changes):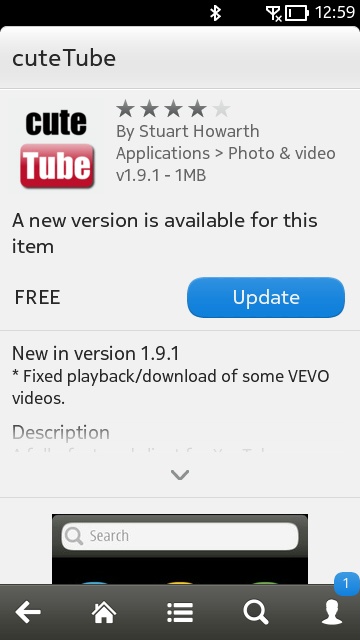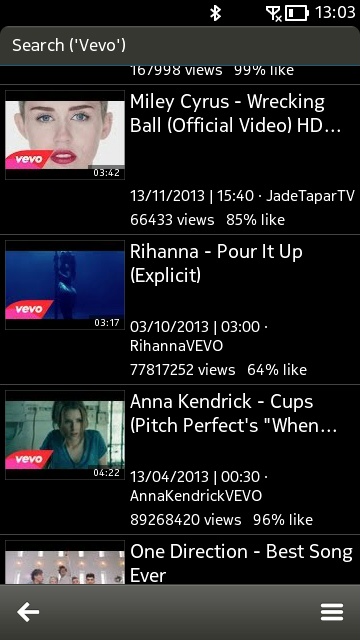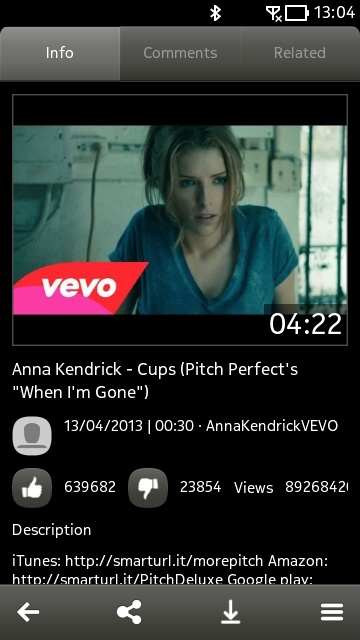 You can buy or update CuteTube here in the Nokia Store. If you haven't bought it yet then please do, developers who are still this active in the Symbian world need all the encouragement they can get.
Comments welcome if you're reading this after Stuart Howarth, the developer, has thrown the switch at his end and you get this update directly from CuteTube....!