In this case, it's CuteTube 1.9.0, available now, with two main changes:
changes to YouTube comments, as the YouTube API no longer allows replies to individual comments.
in-app update checking and downloading
Of particular interest, then, is the latter. The 'in-app' update procedure works as follows:

The user requests the application to check for an update (either automatically on startup or by visiting the 'Update' section in the settings).
The application polls the server for the latest version information, and informs the user of the latest available version.

If an update is available, the application downloads the package and performs an Md5 hashsum check.
If everything is OK, the user is informed of how to install the downloaded application, otherwise the appropriate error message is displayed.
In summary, after January 1st 2014, even if a user buys CuteTube from the (now frozen) Nokia Store, the application will run, auto-check for updates and then the user will be properly updated. Phew!
Here's CuteTube 1.9.0 in action: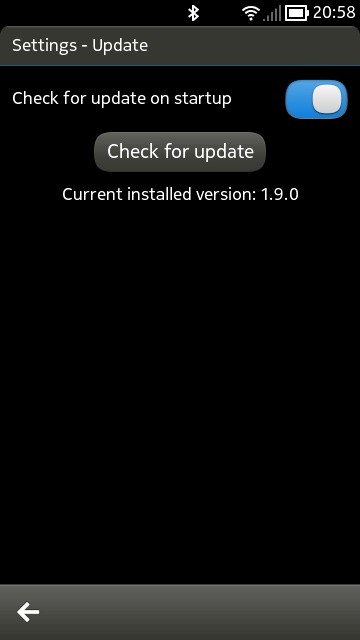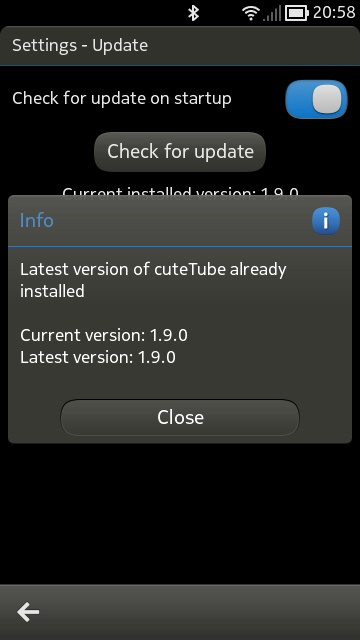 You can buy or update CuteTube here in the Nokia Store. If you haven't bought it yet then please do, developers who are still this active in the Symbian world need all the encouragement they can get.
PS. It should be noted that, in the last few days, YouTube has changed its access to VEVO music videos (again). This will necessitate another update to CuteTube, so watch out for that - we might even see it via the new mechanism!