The changelog, from v1.8.3, which I covered here, is quoted as:
Improved reliability of playback/download of YouTube videos
Fixed Facebook login error due to malformed response from Facebook API
A brief glimpse of CuteTube's UI (see below for commentary):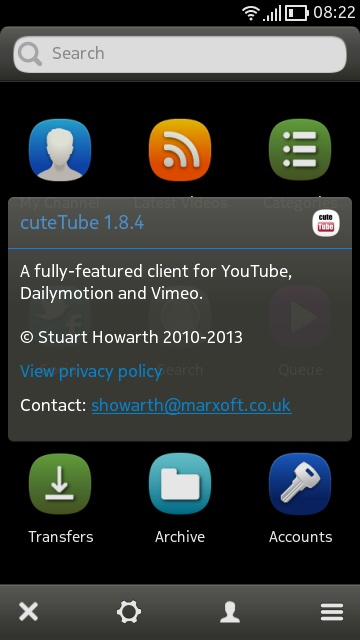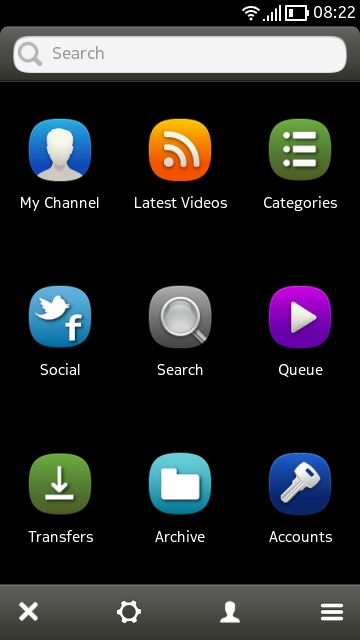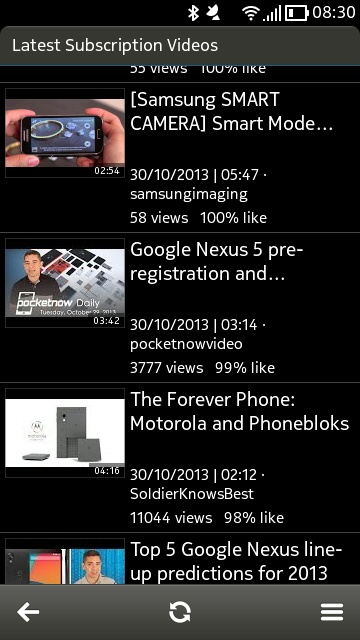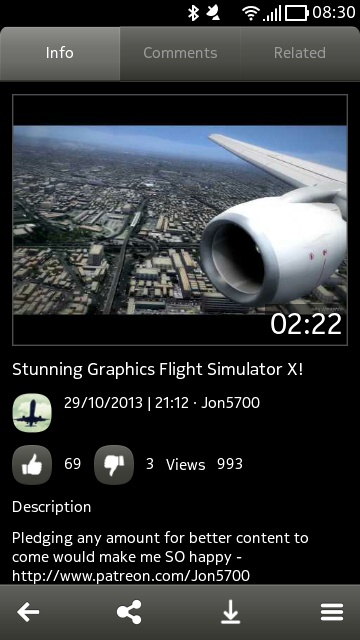 All videos should play now, except videos that both have encrypted URL parameters (i.e VEVO) and require age verification. Enabling playback of these remaining videos would require cuteTube to store the user's credentials (email and password) rather then relying on YouTube/Google OAuth.

You can buy or update CuteTube here in the Nokia Store. You may remember that Stuart Howarth, the developer, has plans to make CuteTube free at some point before the Store update cutoff? There will apparently be another update in the Nokia Store in November that will provide an option in CuteTube's settings to check for update availability. It will also be possible to check automatically on application startup.
Stuart explains:
Packages installed via this method will be self-signed (as I believe all other signing options will no longer be available), so if you're updating from a package installed via Nokia Store, it will be necessary to uninstall that first (there will be a dialog to inform the user), as the UIDs will be different, resulting in two versions being installed simultaneously. Self-signed packages cannot use a UID from the protected range, as those are reserved for packages signed by Nokia or Symbian Signed. Once, you've updated to a non-store package, you will be able to install future updates as normal.

Ironically, this is actually good news for cuteTube users, as it will no longer be necessary to wait for Nokia Store QA each time an update is required. It also means that there will be no download limits or other restrictions on package installations.