ThOR runs in similar fashion to (and obviously shares much code with) the developer's NewsBlurQt, an app that does much the same job for NewsBlur customers.
From the description for ThOR in the Nokia Store:
Features:

Subscriptions management
open in preferred browser
search for keywords
next/prev item when reading
mark unread item/list
basic qwerty/dpad support
Here's ThOR in action: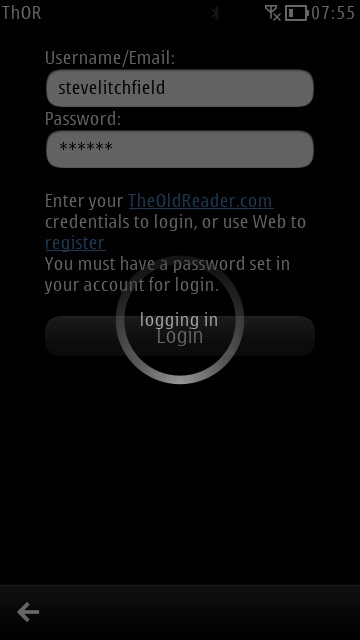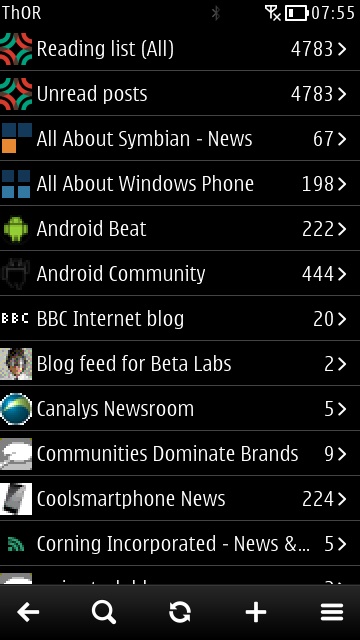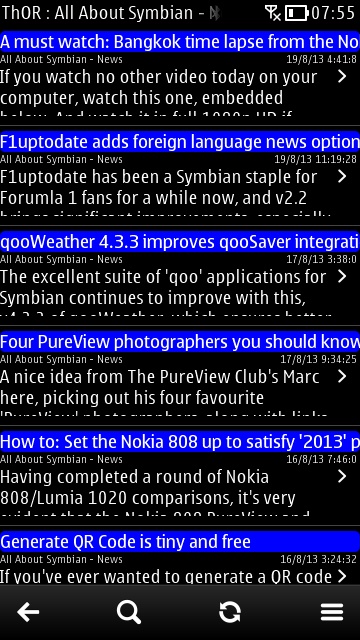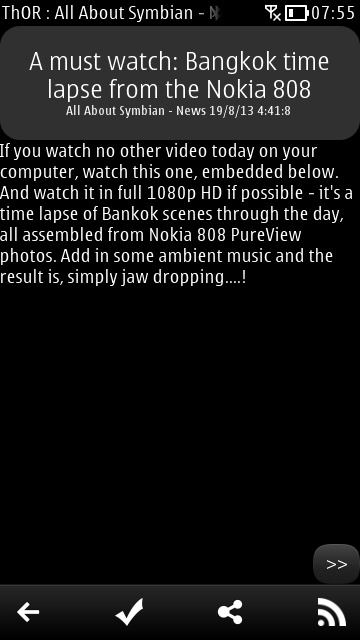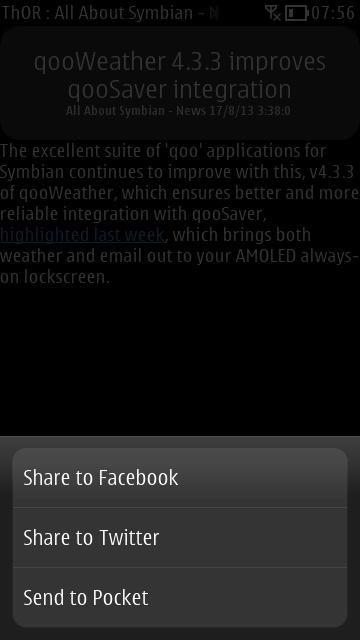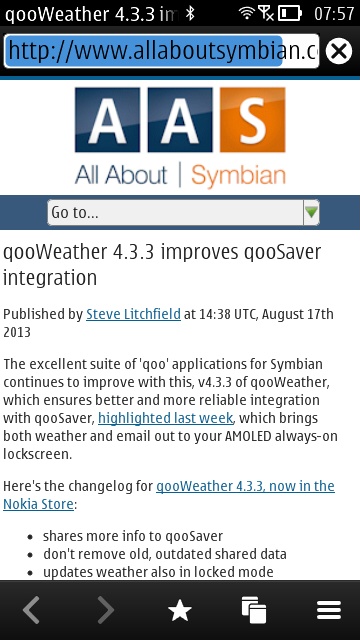 You can buy ThOR in the Nokia Store for £1 here. ThOR's clearly a first draft of a client and has a few rough edges. I had a few issues with logging in at first, which seem to have been related to case sensitivity for the login used, plus trailing spaces after auto complete - the developer is making this more robust for the next version. In addition, it's far too easy to exit the app by accident. Plus the search is somewhat unintuitive, only searching in feed names from the home screen - I think more explanation should be given on screen to the scope of the search at each stage.
I'll post again, with a full changelog, when ThOR gets its next update, since this application could prove very useful indeed...