From the Nokia Store listing:
QT client for the newsBlur.com site, a feed aggregator for RSS.

Features feeds/folders managemente, starring items, open item in default browser, share to facebook/twitter/Pocket, ...

From my testing so far, it seems like quite early days for this tool, but if you've already signed up for NewsBlur on the web then it's obviously worth picking this up and watching it grow.
You should note that NewsBlur is a commercial RSS aggregator and with some aggressive sales tactics. For example, after sign up, there's an enforced 'queue'/delay of multiple days before you can use the service in any way for free in a desktop browser - the push being to get you to sign up for the premium service in the meantime, of course. Happily, after sign up, you can use the NewsBlur APIs (i.e. with a client like this) immediately, so it's not all bad news.
Here's newsBlurQt for Symbian in action: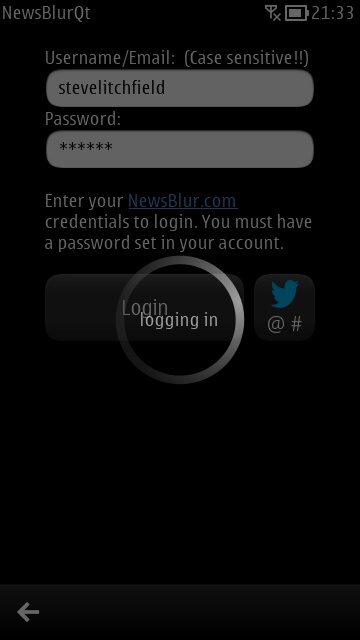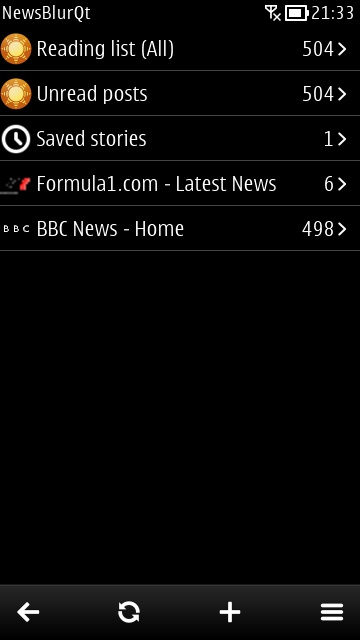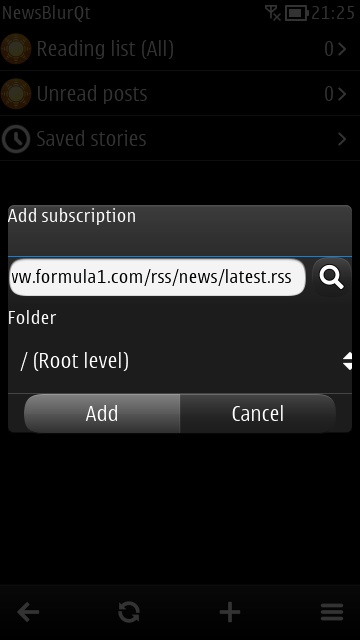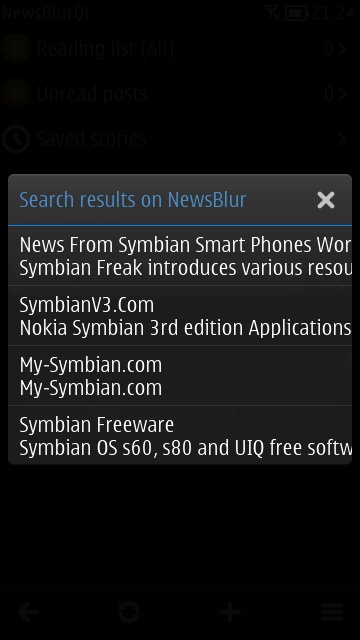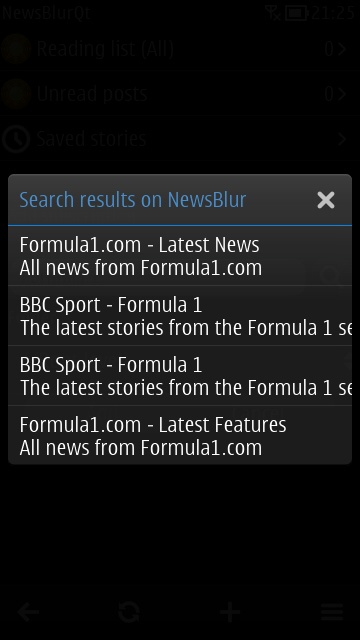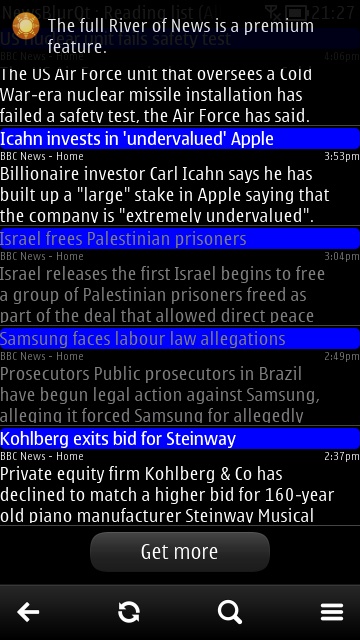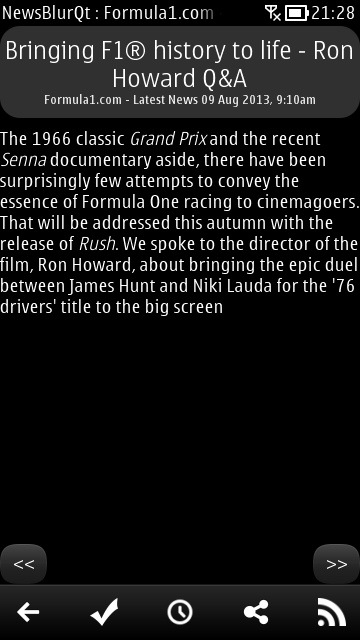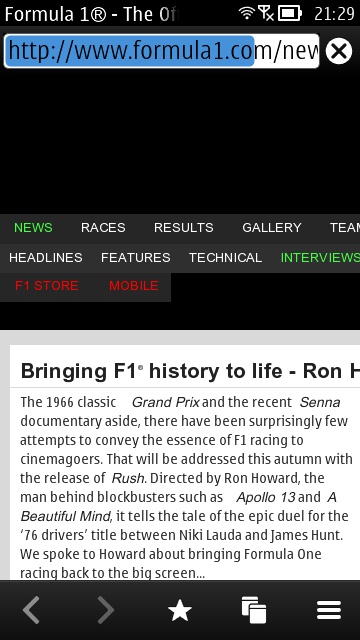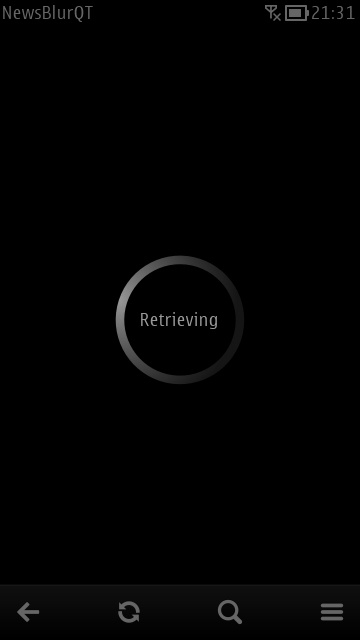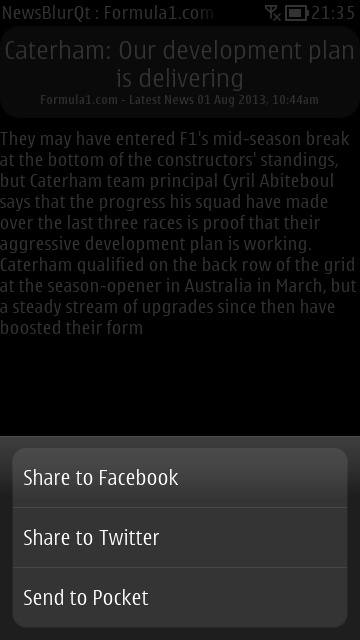 You can buy newsBlurQt for £1 here in the Nokia Store.
Comments welcome - about the client or NewsBlur, the service. Can it compete with the free gNewsReader, based on the (also free) Feedly? Not for me, by a country mile, but your mileage may vary?