The changelog is brief, but as ever it's worth staying right up to date with flagship apps on Symbian. It's not clear exactly what the problem was, but I'd assume changes in terms of metadata on the VEVO channel. Here's the new version in action: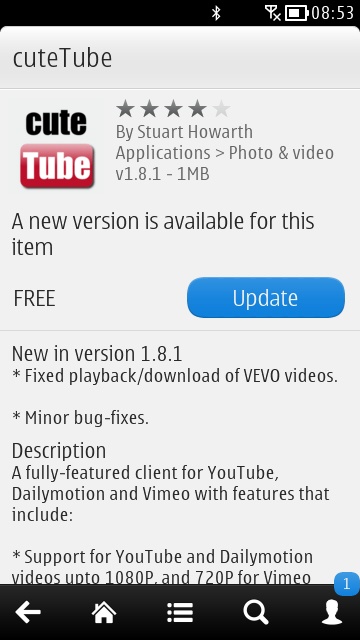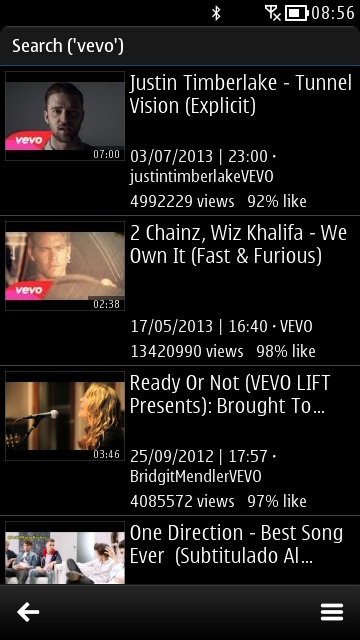 Heading straight for some VEVO videos to try it out - note that some videos still pop up errors to do with explicit or restricted content...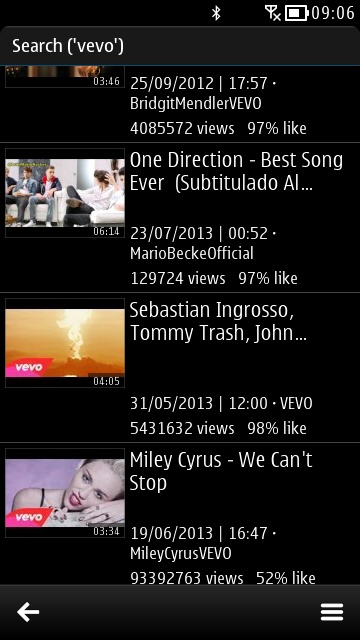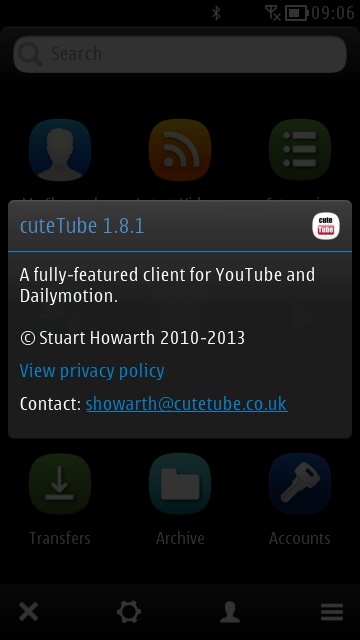 Many VEVO videos do now work fine though. Version 1.8.1 also has the usual 'minor bug fixes', though no idea what these entail(!)
As usual with video streaming applications on Symbian, if you hit errors to do with 'invalid web address', check your Settings>Application settings>Video and make sure the access point is set to whatever you're using.
Update: Gah, it seems that there are still issues with things changing at YouTube's end. From Stuart, the developer:
VEVO videos that are age-restricted cannot be viewed due to how the video stream URL is retrieved. It would require cuteTube to store your YouTube username and password in order to sign you in to the website and verify your age on your behalf. In any case YouTube have (on Tuesday) changed the ciphers used to decrypt the signatures that form part of video stream URL, so many VEVO videos will not work in version 1.8.1. I'll be submitting another update later today.
In future I may switch to using a plugin for the URL retrieval. This can then be updated from within the application, thus avoiding the need to submit a new update to Nokia Store each time YouTube make a change to their website. As things are, there's a danger that regular YouTube changes will render the store updates pointless.