What I might complain about is the still amateur appearance of several of Dictate's screens, though I guess we can chalk some of that down to the utility being optimised for Italian first and English text second...
Here's the update and some screens from the latest version 2.5.5 of Dictate: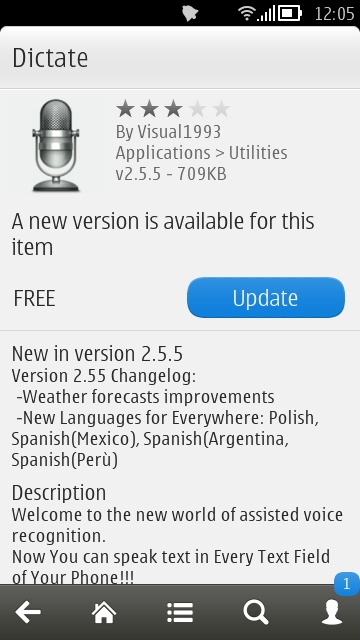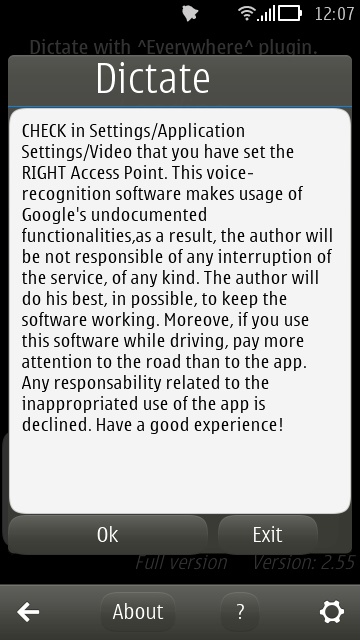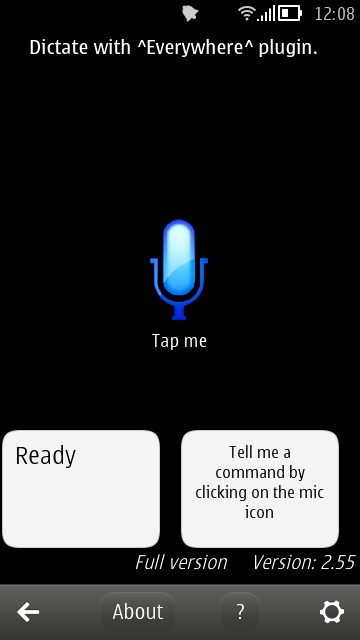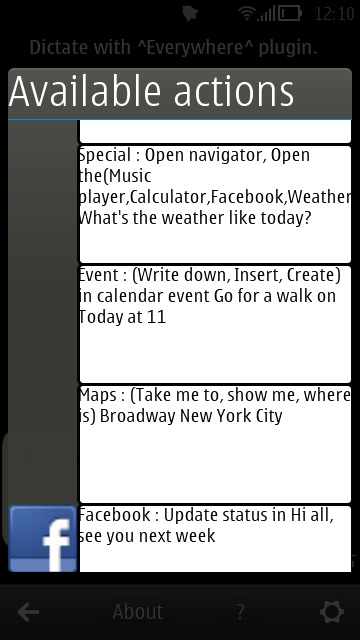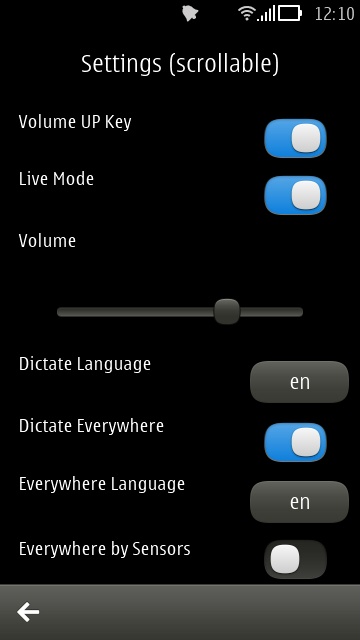 You can buy Dictate for £1 here. If nothing else, it lets you show a few cool voice commands off down the pub!
Having used both Apple's Siri and (more recently) Google's 'Now' services, it's clear that Dictate is a generation or two behind in terms of flexibility - ask Dictate what the time is and it falls flat on its face, offering to search the web for that text string! But then it's just the work of one developer. And don't forget that Vlingo still works quite well on Symbian, albeit with a similarly restrictive range of things you can actually say.
If you've got seven minutes, by the way, although not yet fully on smartphones, it's clear that this is the future of voice on technology - almost Star Trek in its vision and execution.