Here's the changelog for v2.3.0 (over v2.1.0, which we reported here):
Improved Maps positioning
Improved reading SMS messages
New Maps integration with Nokia Maps app
Performance improvements
In addition, there are new ways of launching Dictate functionality, it seems (Volume up key), with an 'Everywhere' plug-in, though all the tutorial material for this seems to be in video form, in Italian, so I'm none the wiser. Can any Italian speakers here help out in the comments?
There's an Italian language support page for Dictate here, and you can buy Dictate for £1 here.
Some screens of Dictate v2.3.0 in action: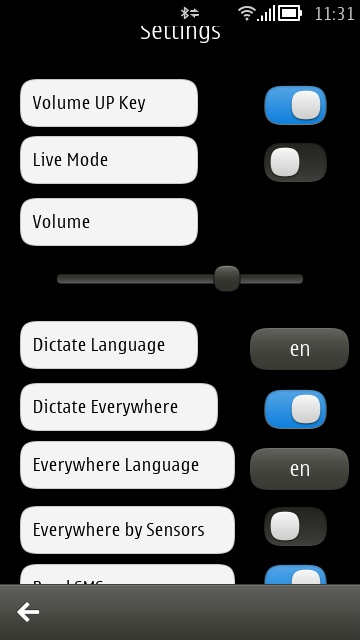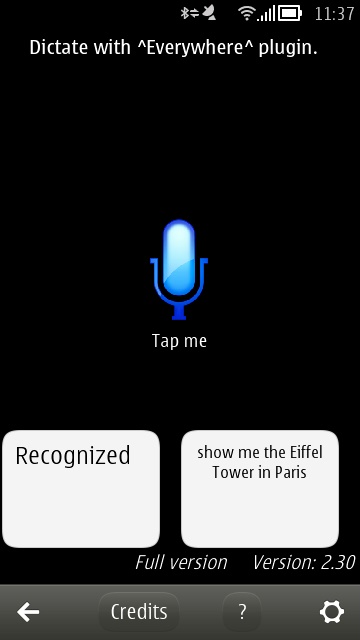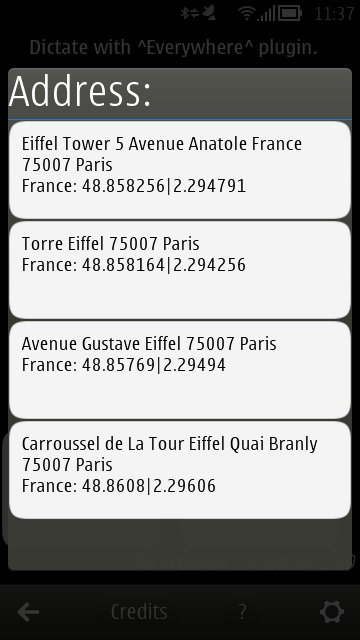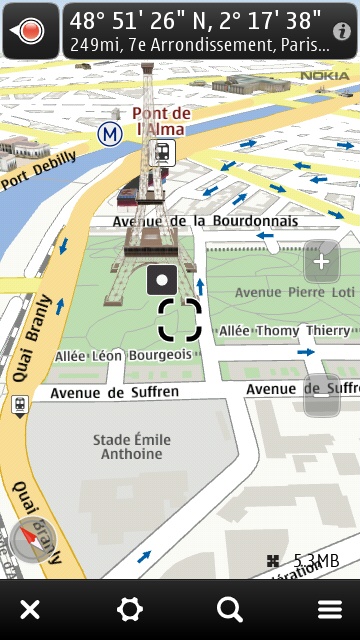 Comments welcome if you've got time (or the language skills!) to give all this a try...