Getting Qt onto S60 5th Edition hardware certainly isn't out of the question, I've experimented with it on many devices before, but reckon on the best part of 20MB free being needed for things to run smoothly. In theory, my test Nokia 5530 here (the uploader, in this beta release, is also quoted as being compatible with the 5230, 5233 and 5800) should have been fine, with 30MB free on the system disk before starting.
The SkyDrive Uploader aims to get your photos (either at full or reduced resolution) and contacts up into the SkyDrive/outlook.com world, ready for syncing down to a shiny new Windows Phone-powered Lumia. You can read about the beta release and its aims here.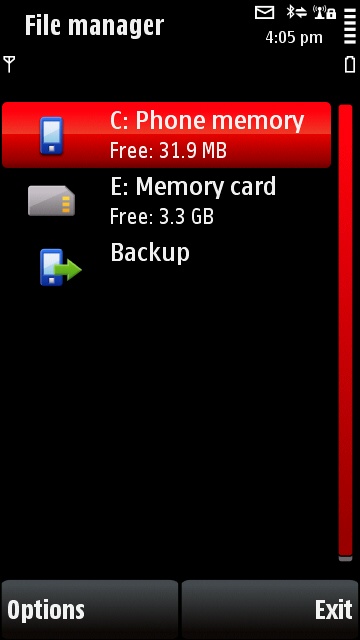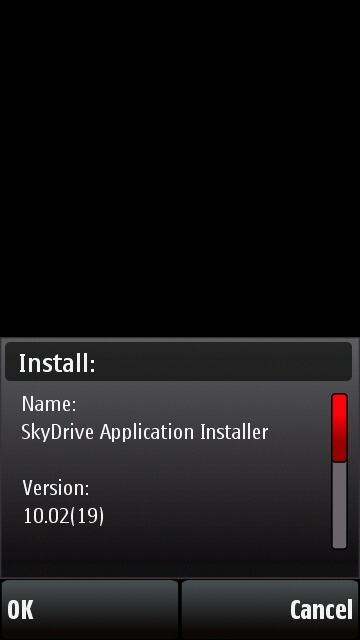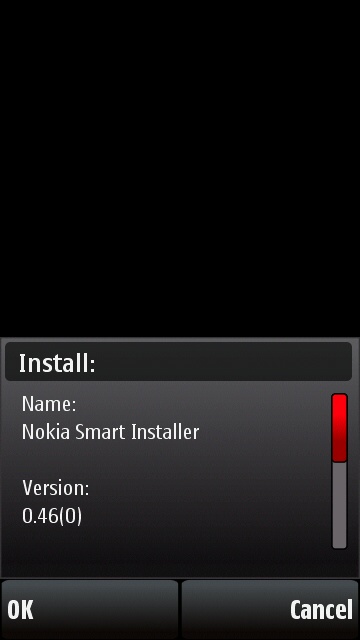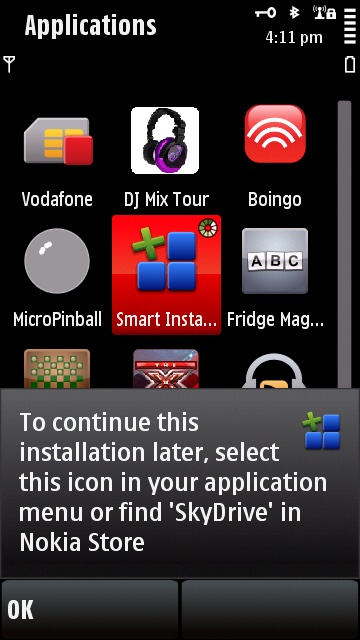 I sideloaded the .sis file from Nokia Beta Labs and installed it in the usual way. It kicked off the installation of the now-familiar Nokia Smart Installer, but after a minute of processing duly crashed, with the 'to continue...' message shown above, right. I restarted as instructed but it crashed again. I tried restarting the phone and resuming the installation again, to no avail.
On the Nokia Beta Labs page, feedback is welcomed about space issues faced in getting SkyDrive upload and Qt installed on such old hardware, but I didn't get as far as a successful installation, so can't comment on how much space was left afterwards.
Nokia Beta Labs aims in trying to get this upload tool to an older generation of Symbian users is laudable, but it's perhaps a binary too far, especially for non-geeks still languishing on a generation of hardware that is, absolutely, not Nokia's or Symbian's finest hour. Instead, I'd be pushing the much better Nokia Suite integration, provided the user has access to a Windows computer - Nokia Suite now has the exact same contacts and photo syncing and uploading, plus it also brings Calendar along for the ride.
Comments welcome if you've given this tool a try on an older phone.