Here's the changelog over v3.3.2 (which we reported on here):
Added entry to remove/rearrange individual menu buttons (in "arrange menus")
Added option to record video files bigger than 4GB without splitting (caution: can produce corrupt videos on non-exFAT drives)
Added option to close CameraPro when screen lock enabled/background, to save battery power
Added option for acceleration sensor calibration
Bug fixes
Here are screens of v3.3.3 in action: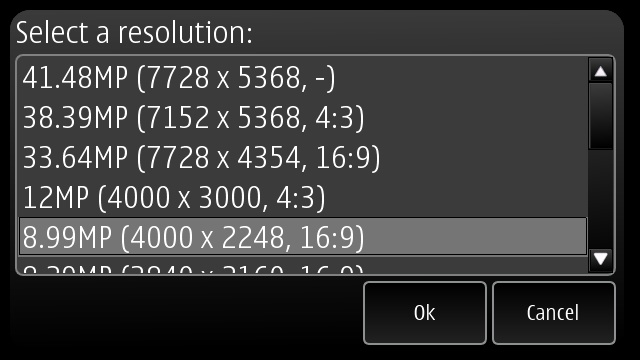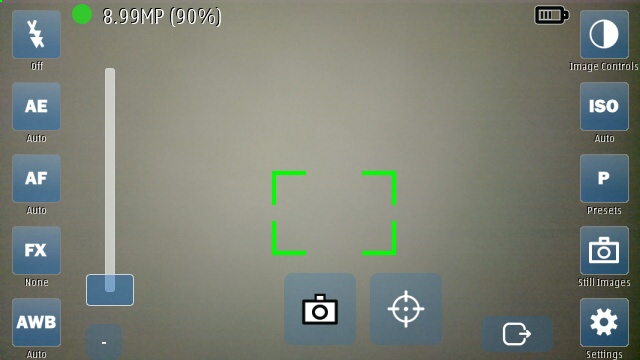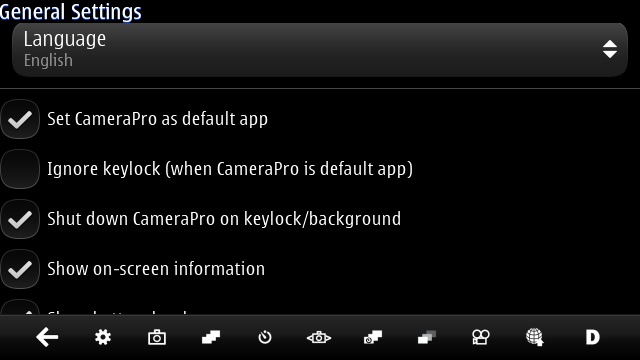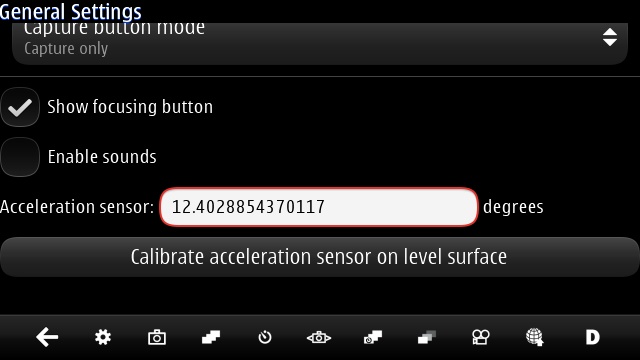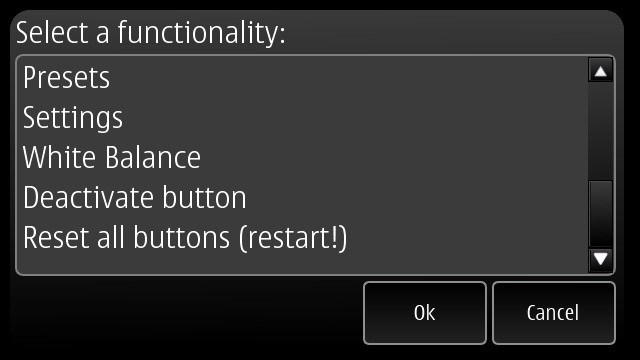 The button customisation is a little clunky, in that you can't drag and drop them around - instead you have to tap on a button position and then pick a function from a drop down menu (including a 'disable' option). Plus, having disabled a button (e.g. to get a cleaner UI), you have to reset all buttons to defaults to get emptied positions back in action. Still, it does work.

Note that CameraPro Qt's settings are a little fragile - if you experience a crash, then use a file manager utility to delete 'c:\data\.config\Tequnique\QCameraPro.conf' and then restart the app.
Despite the minor UI glitches, this is still highly recommended for camera fiddlers, it's an update or a £3 purchase in the Nokia Store here.