Here's the (sizeable) changelog for v3.3.2 (over v3.0):
Fixed video file splitting bug
Fixed bug when switching from video to normal mode
Improved video mode
Added option to use system apps for email and MMS
Addded support to email photos
Fixed bug when switching from video to normal mode
Improved image preview speed
Added mini preview option (under camera settings)
Visual improvements (battery symbol)
Improved Russian/Ukrainian translations
Show megapixel instead of resolution in viewfinder
Nokia 808: fixed face detection / AF bug
Added option to capture directly after touch focus
Improved saving when keylock is enabled
Improved touch focus (PureView only)
Added option for video stabilization
Added option to log GPX tracks during video recording
Added translations: Italian, German, Hungarian, Russian, Chinese, Dutch, Turkish, Polish and Spanish
SmugMug photo upload
Fixed macro autofocus mode
Added support to capture with remote control (e.g. headset buttons)
Here's CameraPro Qt in action on the Nokia 808 PureView, showing some of its main settings options, accessible from the main viewfinder: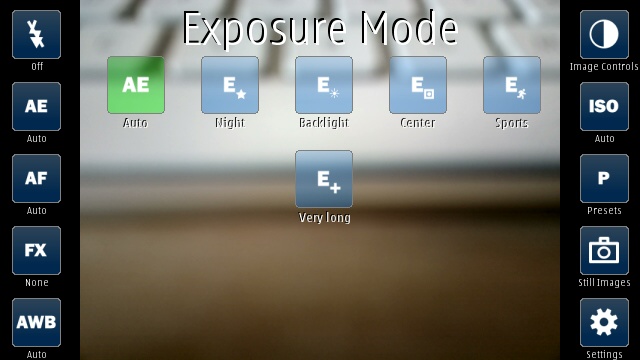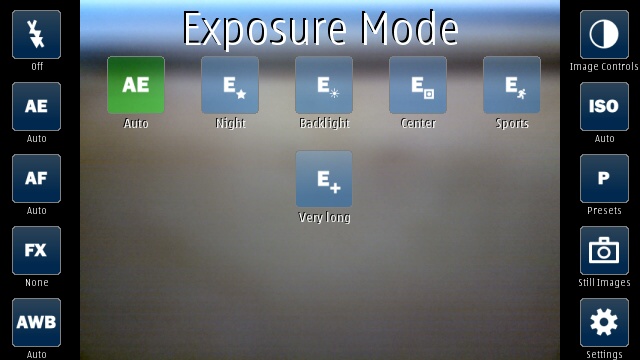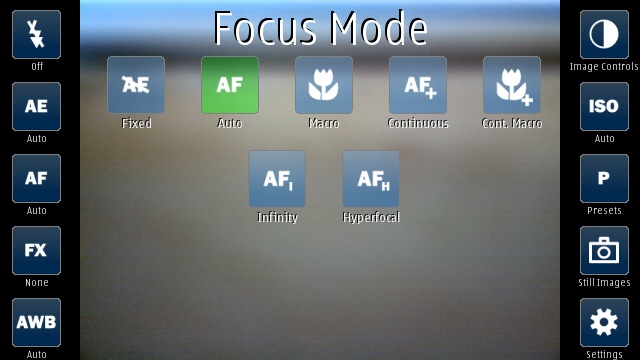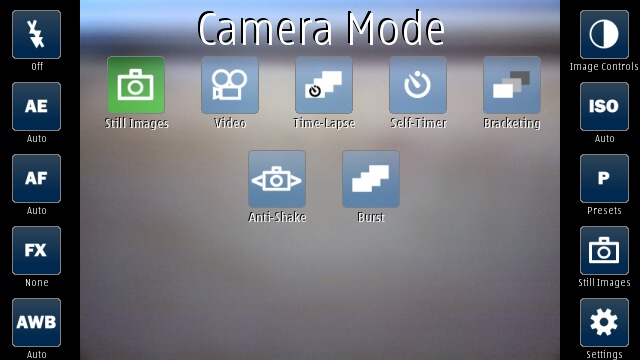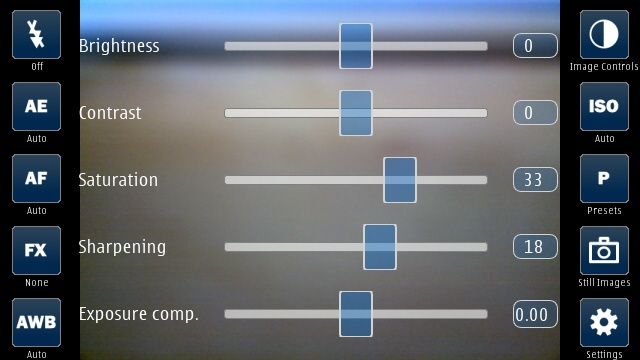 The possible combinations of settings and options here run into the billions - if the default Nokia (Symbian) Belle FP2 Camera application feels too limiting for you then give this a try. I'd also welcome comments on actual photo quality - Harald Meyer normally ekes out that little bit more from the phone camera hardware...!
You can buy (or upgrade) CameraPro Qt here in the Nokia Store. Recommended for any shutterbugs.