All free to download, here are screens from Good Discount: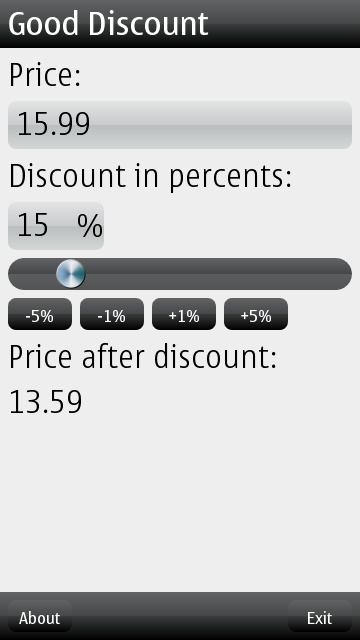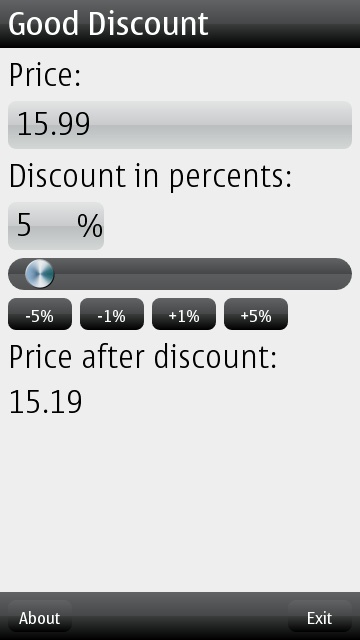 and from Mortgage Feel: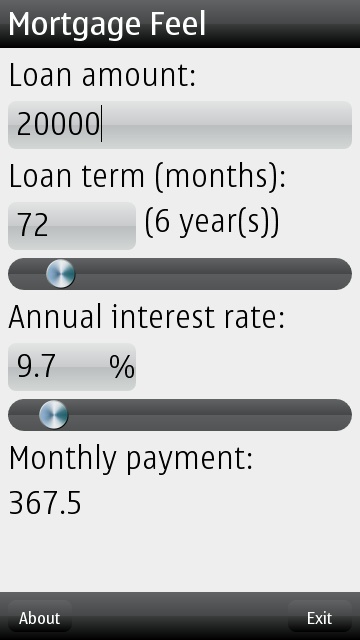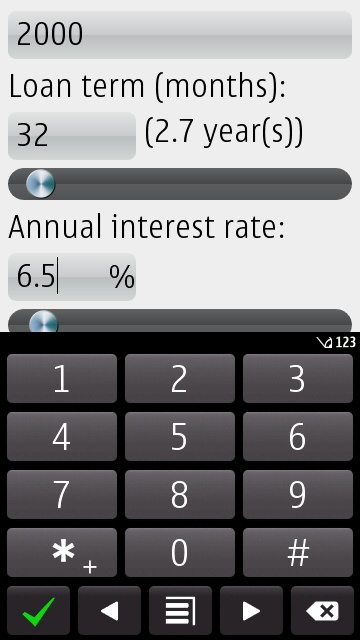 ...and Traveler's Converter, helpfully coming with a slightly fuller description:
"Traveler's Converter" is units converter for traveler from or to the USA. As traveler you are usually worried only about simple things like how far airport is, how efficient car is, what height you should say to foreigner and etc. That's what this program is for.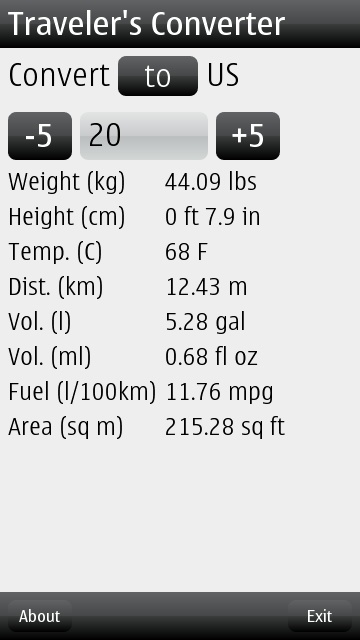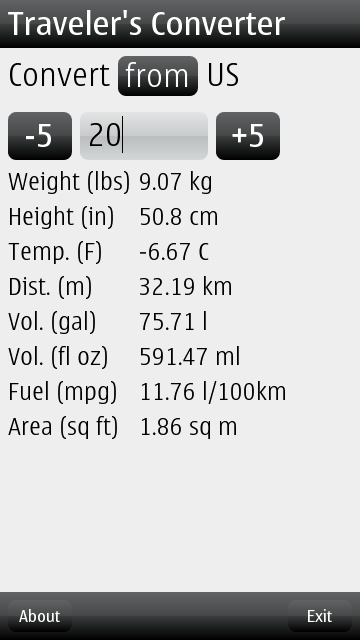 Shame it's USA-only though, since there are some differences between USA units and worldwide imperial standard units.