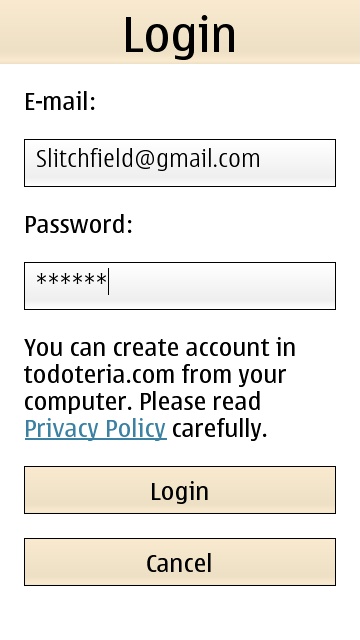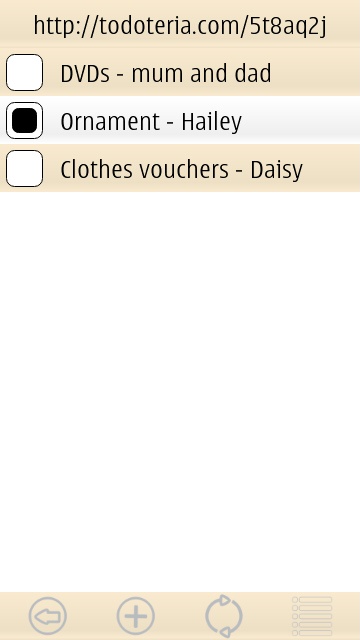 The idea here is that the Todoteria server keeps the lists central and you maintain or share them from there. I'm sure other such systems exist in the cloud, but it's unusual to see one implemented specifically for Symbian. Each list you create can have a custom or random identifier (to keep it unique on the todoteria system and provide a URL that you can give to others). Once created, anyone you give the address to can check off items (i.e. "bought that" or "done that").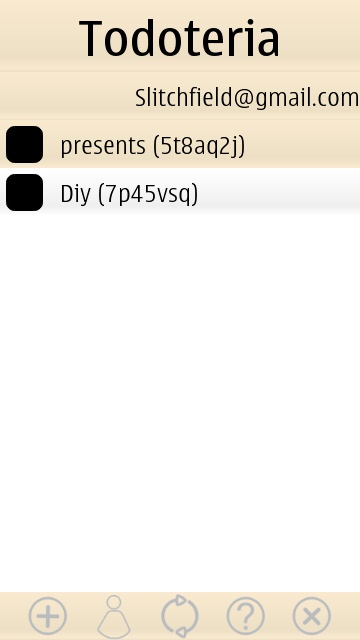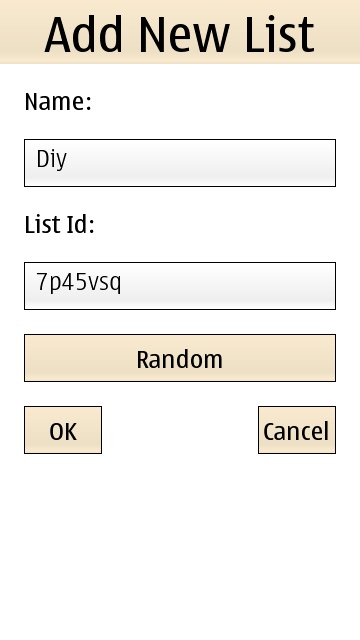 Obviously, you can have multiple lists on the go - I've used 'random' IDs above (generated by the server) but you can probably get away with something like todoteria.com/steves50th for a present list, for example. At least until the system gets really popular and such addresses are taken. Even then, lists expire by default, so will presumably disappear from the address system and can be re-used by others.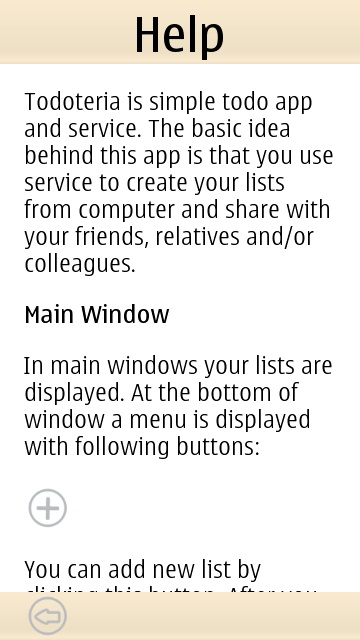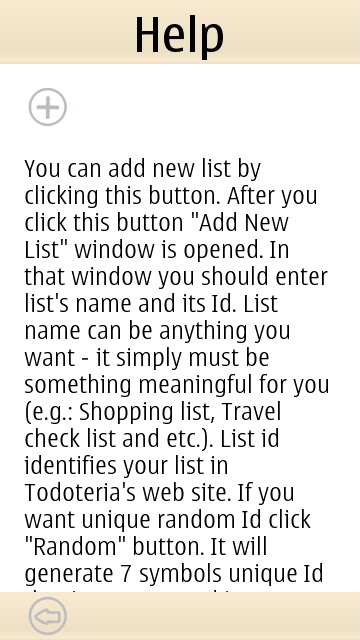 Implemented in Qt, the Symbian client's actually slicker than the slightly clunky web-based editor, though you need the latter for the initial sign-up. There's an excellent set of Help screens which lead you nicely into how it all works.
Well worth a look if this sort of collaborative to-do management is something that's been lacking in your family or club...
You can download the Todoteria client here for free in the Nokia Store. There are mutterings on the Todoteria site about a 'pro' account to get more features, though I suspect these are still being worked on.