From our initial review:
Choice is never a bad thing and that's why we're glad to see another YouTube client for Symbian. FastTube is free of charge and provides Hi-Definition streams (where available) and downloads from YouTube to your Symbian device. Here we put FastTube under the microscope and see what else it offers and how it compares to the competition.
Here's the new version 2.4.4 in action: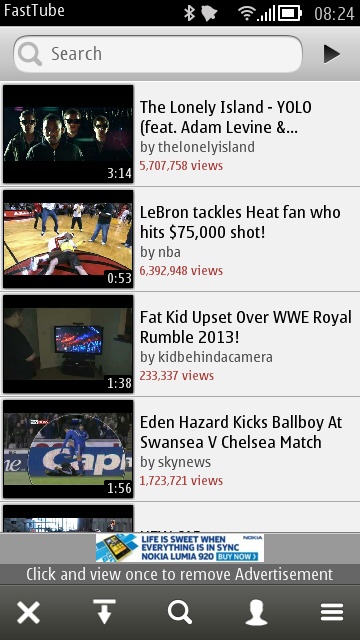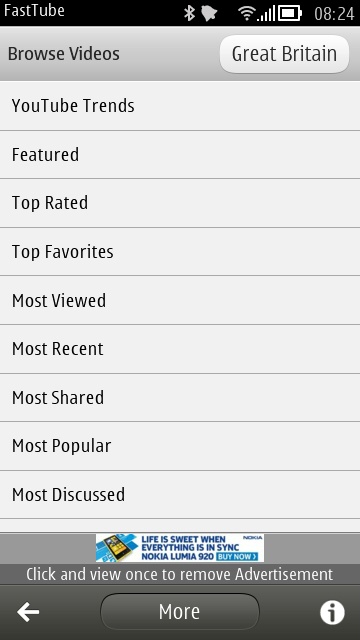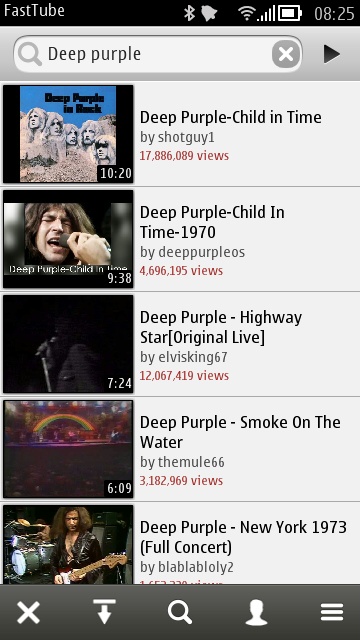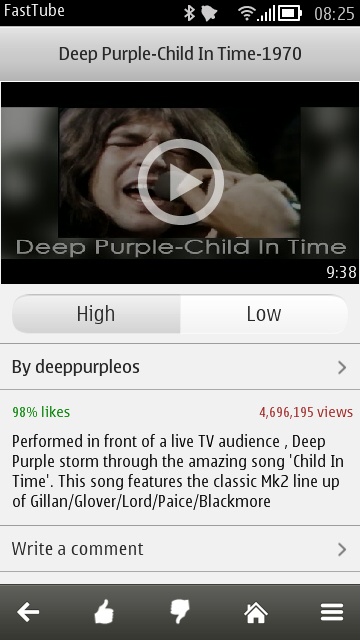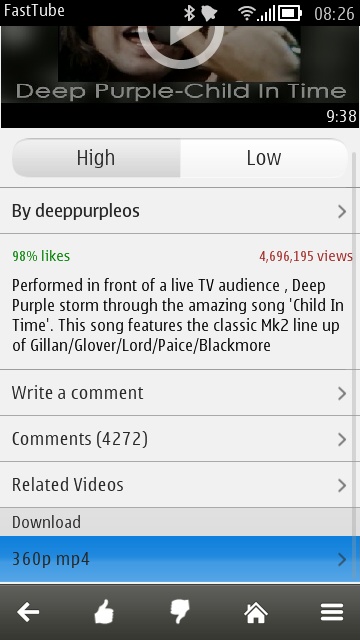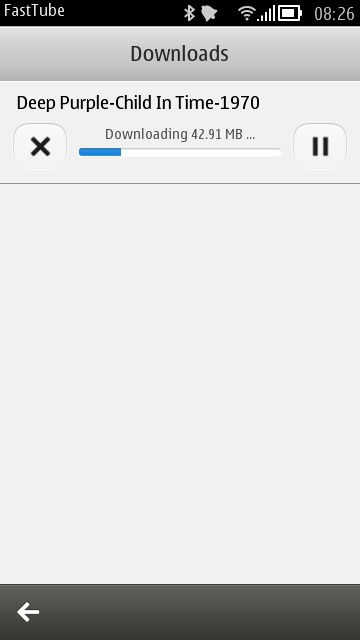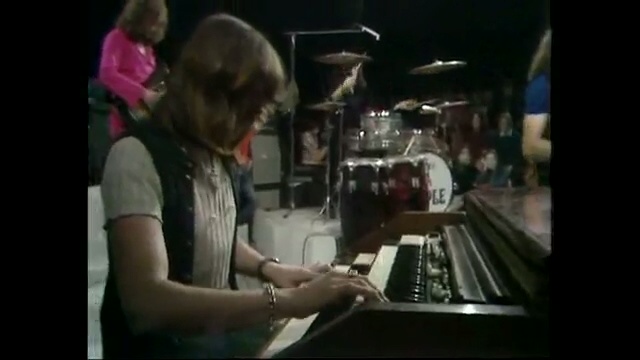 Great to see our Symbian YouTube clients continually being kept up to date, anyway.
You can download the free, ad-supported version of FastTube here or buy the full version for £1.50 here in the Nokia Store.