Here's Poddi 1.1.3 in action: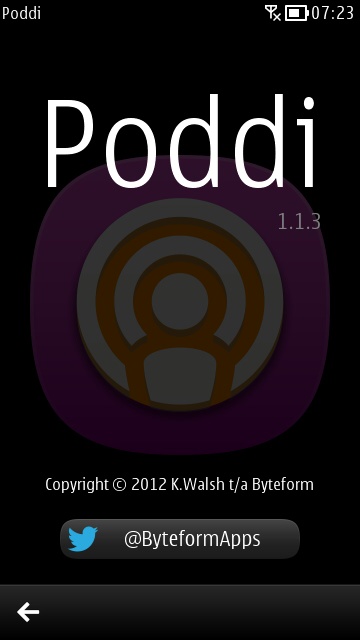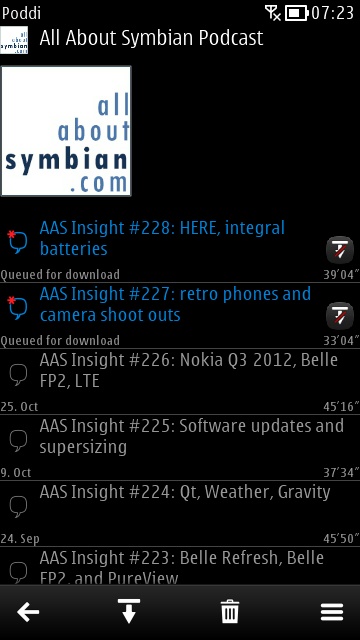 Changelog since version 1.1.2:
Podcast list is automatically saved as poddi.opml in E:\Podcasts
Bugs fixed: 'Out of memory' errors due to database corruption bug under Qt 4.7 and some operator firmwares
You may also remember our review of the very first version, though it's fair to say that the client has improved in leaps and bounds since then. You can update Poddi in place via the Nokia Store client or you can buy it for £3 here.
The other main podcatching client for Symbian is, of course, Podcatcher - both are polished and recommended by the team here.