From the blog post:
Smaller Installation Packages for Specific Symbian Platforms
(DBG7269gravity.V5.sisx, 837 kB - For Nokia 5800, 5230, ...)
Using Gravity as your YouTube client seems odd at first, but it works very well indeed for new items from your 'subscriptions'. It's just not a general purpose 'search and watch' client (that'll be CuteTube's territory!)
Here are some screens of the new build of Gravity in action: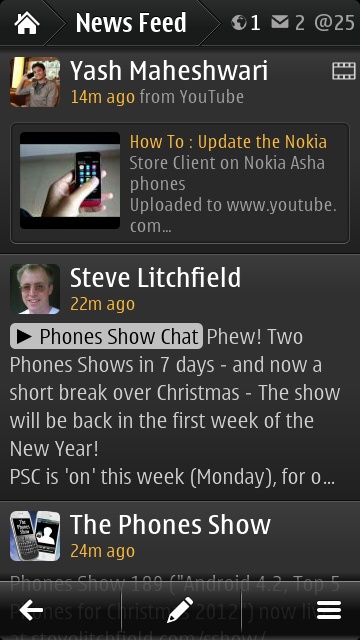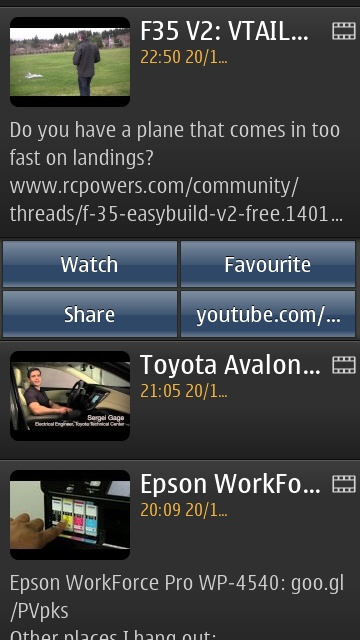 When watching YouTube videos via Gravity, be patient for the buffering to complete, before the video starts to play - it's often a few seconds. And, if the video stops playing because it's run out of data (buffer), just wait a second or two and tap on the play icon again.
PS. Having mentioned CuteTube above, there's a whole new version of this due to appear in the New Year - watch this space for more.