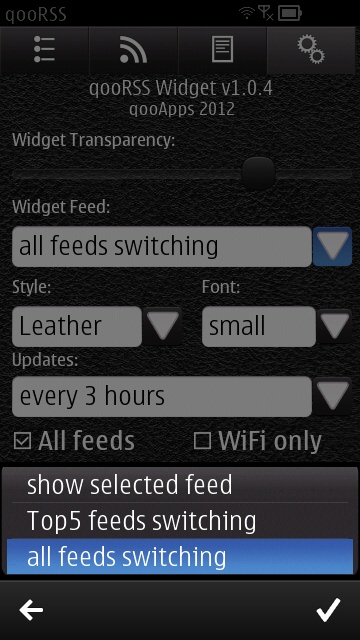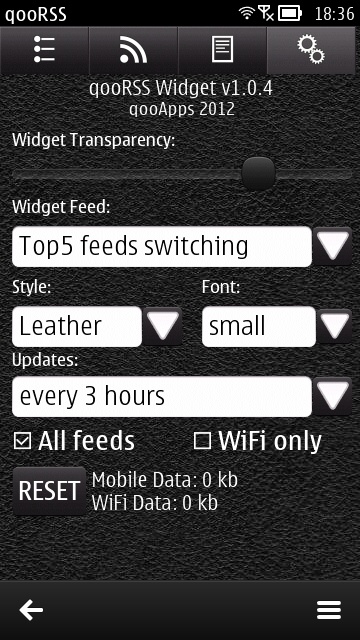 From our original review:
I found myself disappointed with QooRSS, mostly because of its inability to import my feeds. However, its looks are now sadly dated, and anyone with a Symbian device should now have the scrolling RSS widget, either via the Homescreen Widgets application update, or firmware updates to Belle Refresh or Belle Feature Pack 2.

In the end, it just isn't worth buying an app that is inferior to features that are (now) built into your device.

QooRSS is in the Nokia Store for £1.00.