If your phone has qualified for the update then you can find it offered both in the Software Update client and by dialing *#0000# and checking for updates via the Device Manager menu.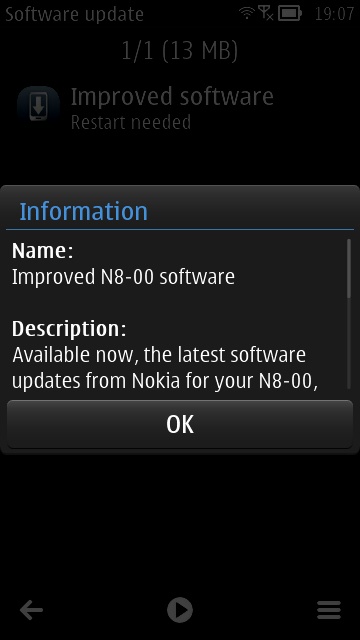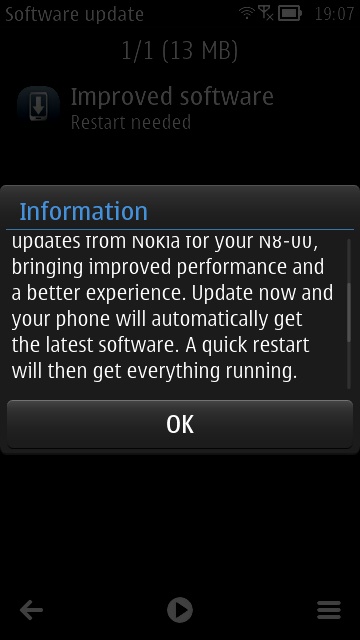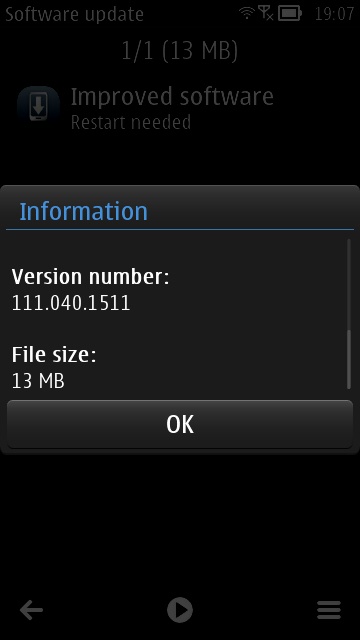 The update is 13MB, and we urge, as ever, to back up your device first, even though over the air firmware updates are now a mature update method.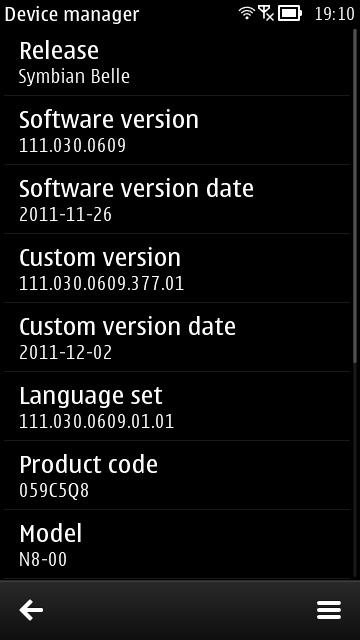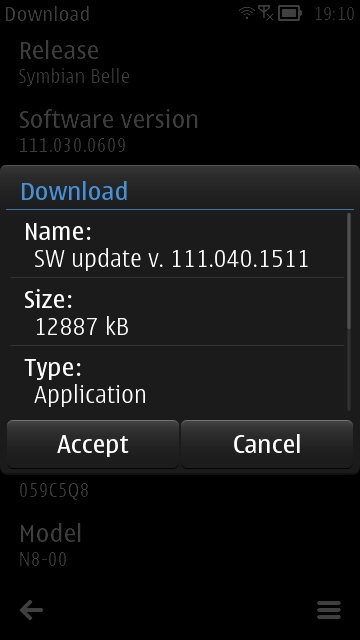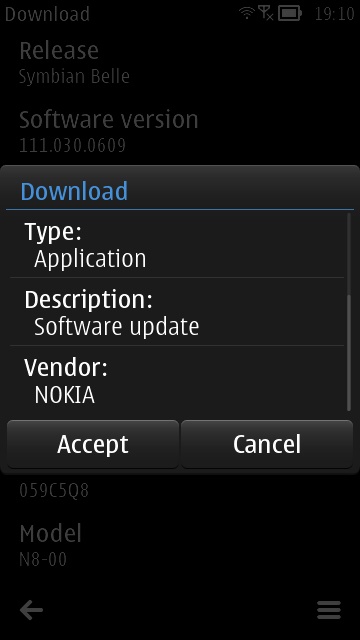 We'd appreciate more data points on whether you've had the HomeScreen Widgets update, and whether you are now seeing this same update.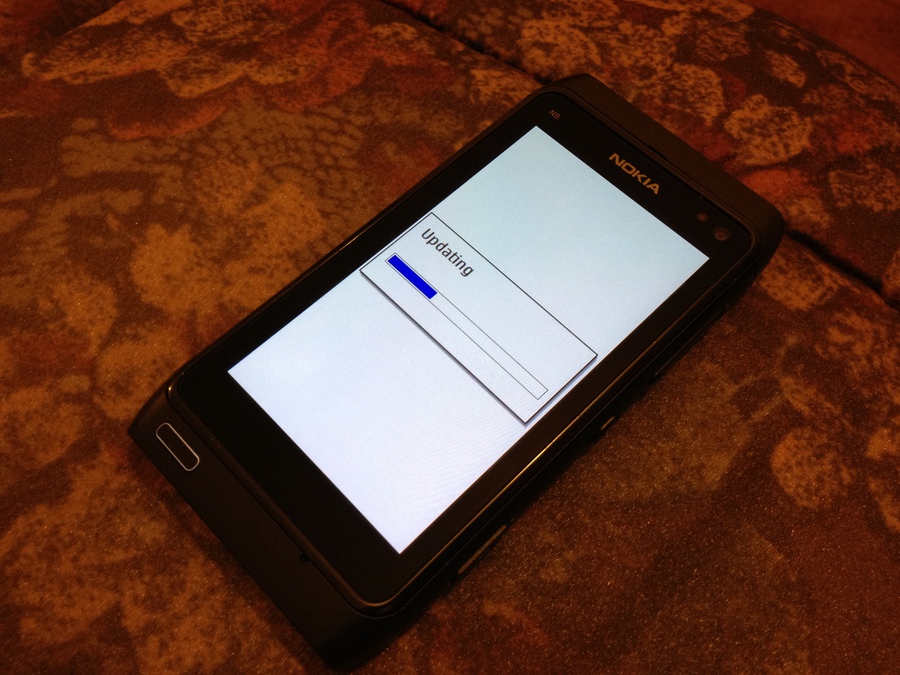 The full changelog, lifted from our earlier story is:
Web browser is now v8.3.1.4 (was 7.4.2.6 in Belle) and has better HTML5 support
More clock widgets (digital clock lookalike)
Other useful widgets: Calendar Agenda view, RSS Widget, Bookmark, Music player Medium size, Weather now, Weather forecast, My location, Facebook, Mobile Data Counter
Notes widget, for quick access to notes and to create a new one.
Facelift (of playback controls) and functionality for Music player (split of Albums and Artists at last, implemented with tabbed interface, plus warnings of hearing loss when listening with headphones at high volume) - v17.1.14 (was 17.0.16 in Belle)
Maps Suite 3.9 built-in (for the full firmware image via Nokia Suite)
Qt 4.8.0 now built-in
(for N8 only) Big Screen now built-in
(for N8 only) DLNA play now built-in
(for N8 only and only via Nokia Suite full flash) ColorizIt utility built-in
Numerous assorted fixes and optimisations, including Flash video support - high bitrate videos and content are now handled fine, without crashes
Note that some of the above may well already have been applied through individual SW Update component updates, but it seems that this firmware rolls the updates in officially. Comments and observations welcome.
NB: Note that, once applied, SW Update will almost certainly fire some other, smaller, 'Belle Refresh-compatible' updates at you, including the latest version of Microsoft (Office) Applications, Search and Social updates that we've covered before here on AAS. We suggest you apply these but also put the kettle on and settle down with a good book - your device might be a while!