Italian Translation
Misc. Look & Feel Updates
Force English Translation to allow language override where incorrect language is getting loaded despite user using English
Sharing via e-mail
Show feed article author in detail view
Pocket re-branding & Pocket Save URL bugfix - Error on Save
UI options in Setting to delete individual authorization data (

Twitter/Facebook/Pocket/Instapaper

)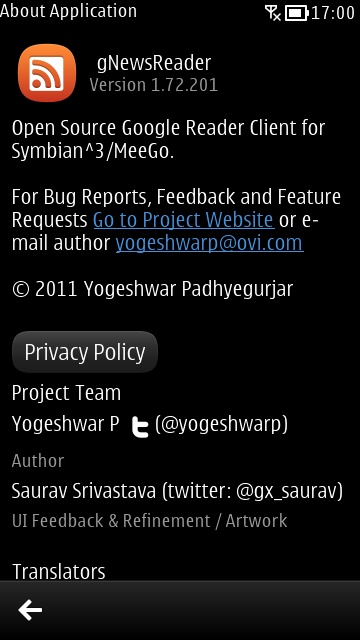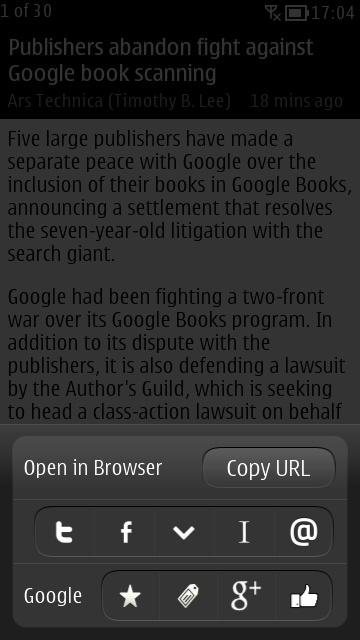 The verdict from my review of gNewsReader:
If you want an app-based solution for Google Reader, then gNewsReader is the best and most up to date solution around.

You can get gNewsReader in the Ovi Store for £1.00

Highly Recommended.