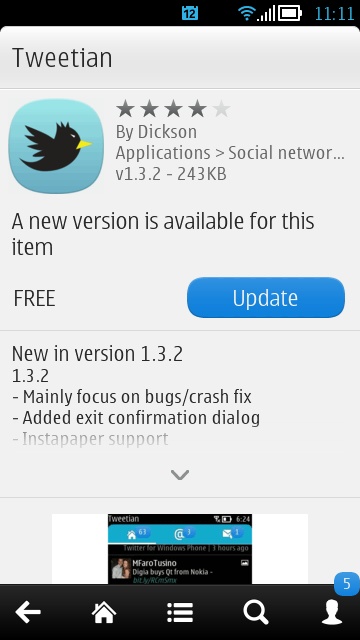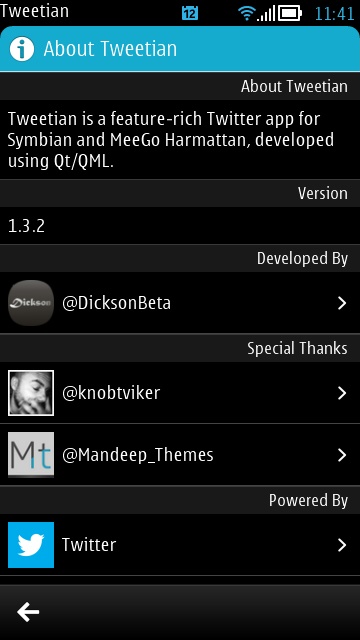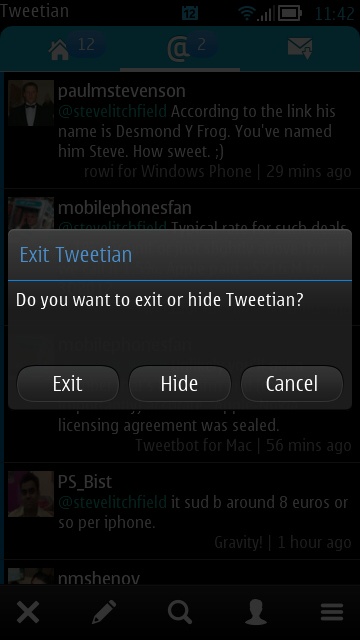 From the developer's blog post:
Full changelog:


(Symbian) Added exit confirmation dialog
Tweet unread count will decrease dynamically when you scroll through the list
Improved Molome image preview
Added Imgur image preview (i.imgur.com)
Added Instapaper support
Added more filters to Advanced search
Able to watch YouTube video by clicking on the thumbnail (currently only able to stream 176x144)
(Symbian) Fixed crash when accessing gallery images for image uploading
(MeeGo) Fixed splash screen not show up when start on landscape
Fixed the characters "<", ">" and "&" not display properly in DMs
Fixed the app unable to display any image (or crashed) after it loaded too many images
Fixed posting html formatted text to TwitLonger (like thispic.twitter.com/22nYLsjZ)
Partially fixed getting 403 error when uploading image
Fixed hashtag not parsing non-ASCII characters (like ā or Chinese or Korea words )
(Symbian) Fixed some element not display properly in white theme
You can grab Tweetian yourself in the Nokia Store.
My take on Tweetian? Developing very nicely, but still needs larger (and/or configurable) text fonts - the existing displays are hard to read on 3.5" or 3.2" displays!