You may recall my big write-up of 'Google Mobile' for Symbian at the time? From the piece:
The beauty of Google's voice-recognition-based Mobile App is that it partly frees you from physical restrictions on your smartphone. For the operations described below, you don't necessarily need a big screen or a qwerty keyboard - the smallest S60 phone with numeric keypad will do just fine.

Having all this built into a single utility, itself tightly integrated into the biggest search engine and knowledge-base in the world, also means that you may not need to go hunting for 3rd party applications very urgently - some of the things listed below are available as third party 'Apps' on other smartphone platforms. Yet here you get access to the same information on any device, for free, and without typing a single character.

To get started though, install the latest version of Google Mobile App, from m.google.com - at the time of writing this is v2.3.9.

Once installed on a S60 3rd Edition phone, pressing the 'C' key on the phone's homescreen launches (or, more usually, switches to) the Google Mobile App. From here, if you don't fancy typing, you can try any of the following types of simple query by pressing and holding the 'Call' (green) key and simply speaking what you want.
Google Mobile hadn't been offered for modern Symbian devices and it's entirely possible that not many people still use it on older phones. With Google's focus now on its own Android phones, it's not at all surprising to see from today's Google blog post that:
We'll soon be retiring our Symbian Search App to focus our efforts on our mobile web search experience. We encourage you to go to www.google.com and make it your homepage or bookmark it. Switching from the app to the web experience will enable users to make the most of the web-wide improvements we make for search all the time.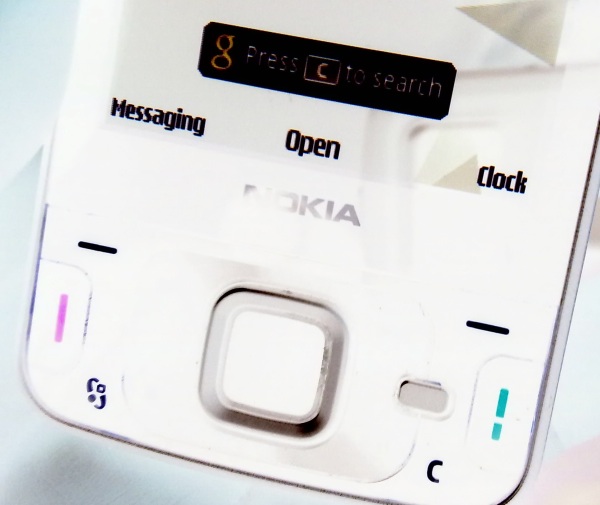 In addition to not offering the app itself (this happened some time ago), today's announcement means that, for those who installed the utility in the past, the server-based voice recognition component will 'soon' stop working.