Rather strangely, there's no sign of a commercial version yet, so this free one will have to do. Here's NightVision Camera at work: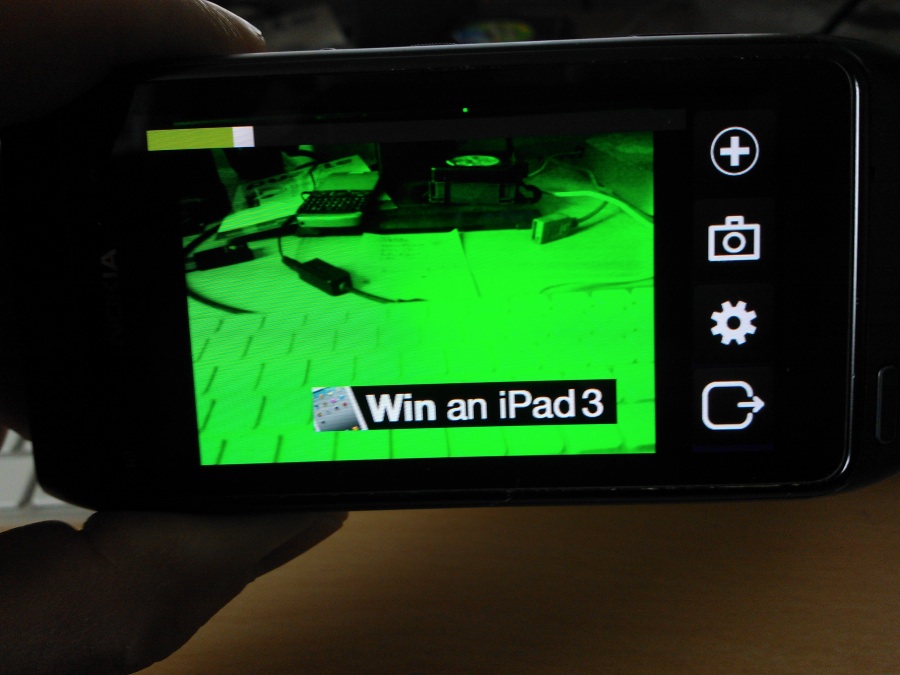 The top '+' icon leads to a promo for Harald's CameraFX, by the way. The second icon down is the shutter control. Along the top is a brightness bar, letting you control the conversion of light levels to err.... 'green'.
Being free, and not content with being a demo for a future commercial version, there are also in-app ads, which appear from time to time (as above). Demos are all well and fine, as are ad-sponsored apps, but a demo that's ad-sponsored seems a step too far.
Yep, NightVision Camera is a novelty, but is it not fairly cool to whip out your phone at night and demonstrate that 'your phone has night vision', etc?